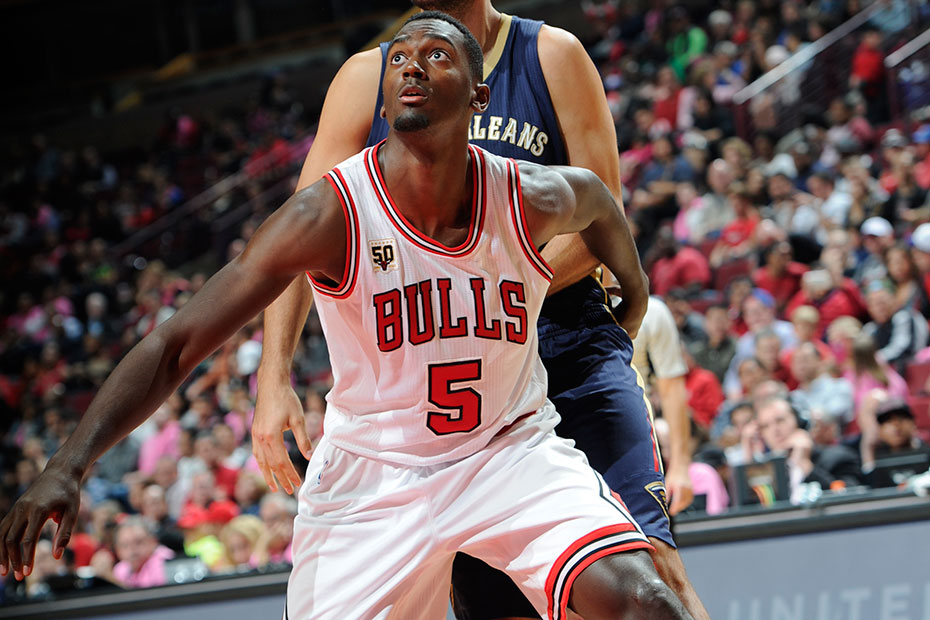 #ProHogs Trio Embarks On NBA Season
FAYETTEVILLE, Ark. – Former Razorbacks Joe Johnson, Bobby Portis and Patrick Beverley will all be on official NBA rosters when the 2016-17 NBA season tips off Tuesday night around the country.
Joe Johnson – Utah Jazz (@TheJoeJohnson7)
Going into his 16th season in the league and his first as a member of the Utah Jazz, Johnson's 19,318 career points rank 51st in NBA history. Johnson has been one of the most consistent players in the NBA since coming out of Arkansas in 2001, averaging at least 12 points per game in each of the last 13 seasons. The Jazz will travel to Portland to face the Trailblazers to begin the season on Tuesday, Oct. 25 at 9 p.m. CT on ROOT.
Bobby Portis – Chicago Bulls (@BPortistime)
Following a strong rookie campaign, Portis looks to expand his role in the Bulls' lineup during his second year in the league. The big man helped lead the Bulls to a 2016 Summer League Championship after averaging a team-high 17.3 points and 9.4 rebounds per game to earn first team All-NBA Summer League honors. During the preseason, Portis has averaged 5.6 points and 7.1 rebounds in seven games. The Bulls will open the season on Thursday, Oct. 27 at 7 p.m. CT against the Boston Celtics on TNT.
Patrick Beverley – Houston Rockets (@patbev21)
As a multi-faceted guard for the Rockets, Beverley returns to Houston for his fifth season in the league. Over the past three years, Beverley has started at least 55 games in each season and averaged 10.1 points per game. During the preseason, he only played 19 minutes, recording 5 points, 6 rebounds and 5 assists. Beverley is scheduled to have arthroscopic surgery on his knee this Tuesday and is expected to miss four-to-six weeks. The Houston Rockets play their first game of the season on the road against the Los Angeles Laker on Wednesday, Oct. 26 at 8:30 p.m. on ESPN.
For more information on Arkansas men's basketball, follow @RazorbackMBB on Twitter.