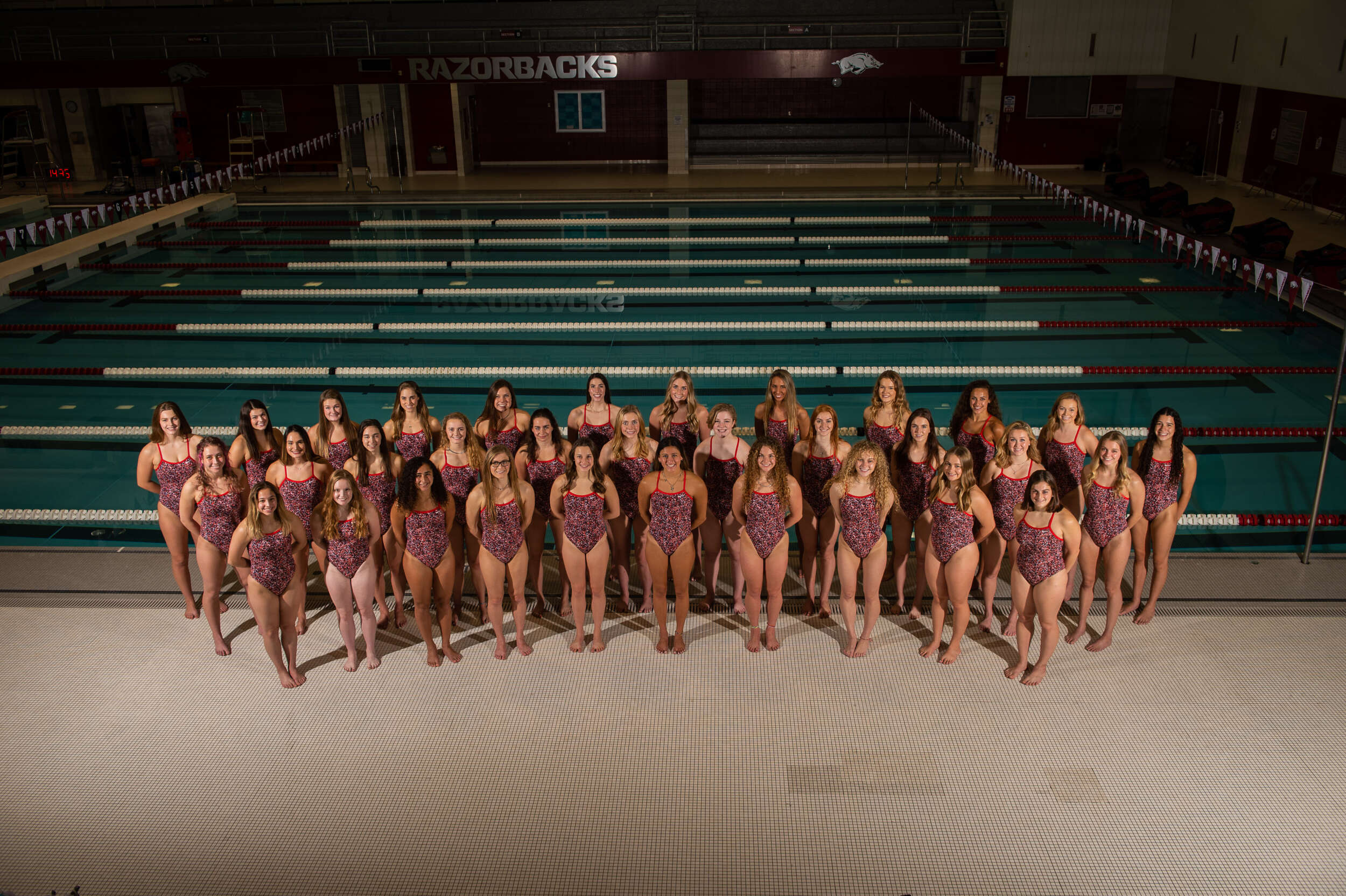 Razorback Swim and Dive kick off 2020-21 Season at Missouri
FAYETTEVILLE, Ark. – The Arkansas swimming and diving team begins the 2020-21 season on Saturday. The Razorbacks travel to Columbia, Mo. to take on the Missouri Tigers at the Mizzou Aquatic Center. The meet will be the first of the year for Arkansas and first since the SEC Championships last February. The Razorbacks turned in a solid campaign last year before COVID-19 suspended the season in March.
Opponent
The meet will be the Razorbacks' and Tigers' first meeting this season but the second meet of the season for Missouri. In their first meet, the Tigers beat TCU 193-100 on October 16th.
How to watch
The meet will be televised on SEC Network+ and begins at noon CT.
Quotables
"We are excited to finally have the opportunity to compete against someone other than ourselves. Missouri is a Top 20 team and swam very fast against TCU several weeks back. The competition will create a great atmosphere for our ladies to take advantage of competing at the SEC Championship venue." – Arkansas Head Coach Neil Harper
Order of Events
200 Medley Relay
1000 Free
200 Free
100 Back
100 Breast
200 Fly
50 Free
3m Diving
100 Free
200 Back
200 Breast
500 Free
100 Fly
1m Diving
200 IM
400 Free Relay