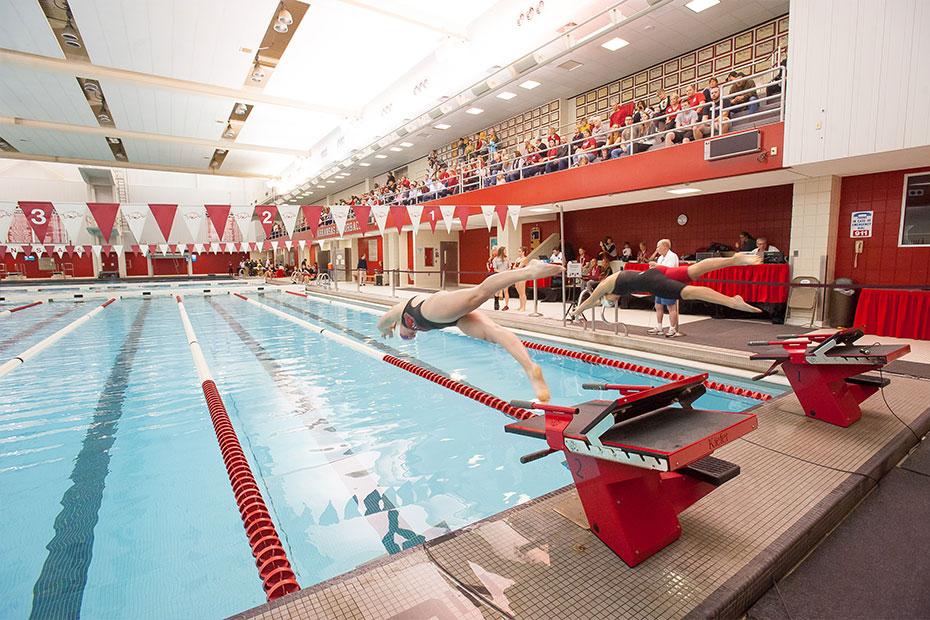 Razorbacks Continue Excelling In Classroom
FAYETTEVILLE, Ark. – The Arkansas swimming and diving team has been named a College Swimming Coaches Association of America Scholar All-America Team for the Spring 2016 semester, the CSCAA announced Wednesday.
The honor recognizes programs that reached a GPA of 3.0 or higher during the spring semester.
Arkansas posted a 3.56 GPA, which ranked third among all 12 Southeastern Conference women's programs and 22nd among Division I women's programs. The Razorbacks have now earned Scholar All-America status every semester since Fall 2010.
"This achievement is something we should never take for granted," head coach Neil Harper said. "This team succeeded in the classroom at a tremendously high level. I am proud to be associated with these ladies, who are extremely dedicated as athletes but are focused on their degrees and careers beyond the pool."
The CSCAA recognized a total of 658 teams, representing 388 colleges and universities. It is only the second time in the organization's 30-plus year history that 600 or more teams were recognized.
Founded in 1922, the CSCAA – the oldest organization of college coaches in America – is a professional organization of college swimming and diving coaches dedicated to serving and providing leadership for the advancement of the sport of swimming & diving at the collegiate level.