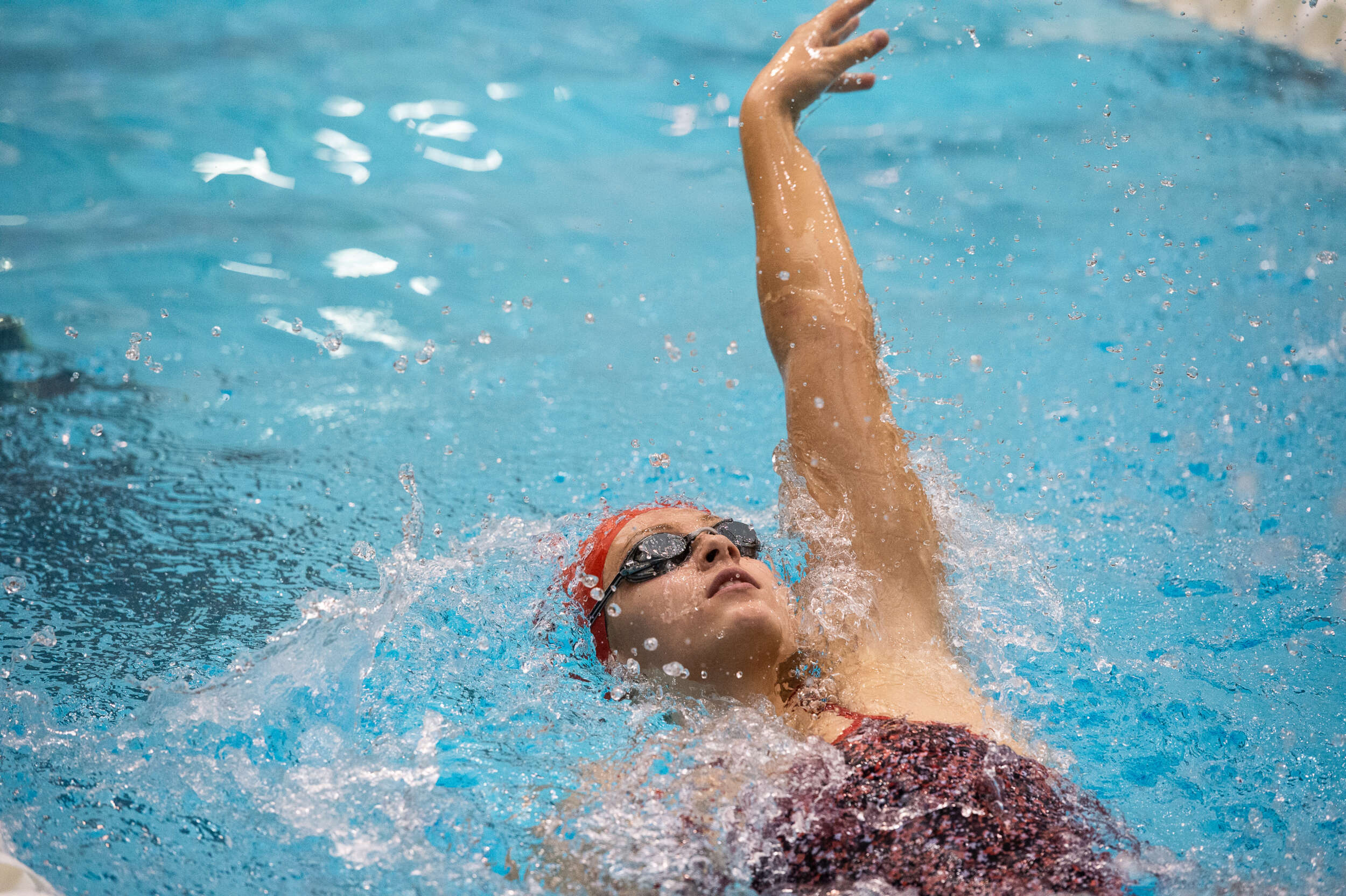 Razorbacks Continue Success in Day Two of Meets
Fayetteville, Ark.- The Arkansas Swim and Dive team carried the success from day one of this weekend's meets into day two on Friday.
At the UT Diving Invite, Brooke Schultz took home the win in the one-meter finals with a score of 348.95. Maha Amer also had a good showing in the one-meter, finishing fourth with a score of 278.75. The divers will be back in action tomorrow with the women's platform finals beginning at 10:30 a.m.
At the Mizzou Invite, the swimmers started strong again in the morning prelims when Peyton Palsha won the 400-yard individual medley prelim with a time of 4:11.11. Vanessa Herrmann continued the success with a victory in the 100-yard breaststroke prelim with a time of 1:00.40.
The Arkansas 'A' relay team started the finals by winning the 200-yard medley relay final with a time of 1:37.58. Peyton Palsha improved her time from the morning's prelims in the 400-yard individual medley, with a time of 4:10.05. In the 100-yard breaststroke finals, Vanessa Herrmann had a good showing, finishing third with a time of 1:00.72.
Quotables
Arkansas Head Coach Neil Harper: "We had another great day of competition and personal bests. Our 200 Medley Relay won to start the evening off and then with each event we had a couple of our ladies drop time and perform a lifetime best. It was fun and exciting, and we just have to keep up our momentum for the last day."
Arkansas Diving Coach Dale Schultz: "Brooke was outstanding tonight. She hit all of her hard dives and was solid the whole way through the contest."