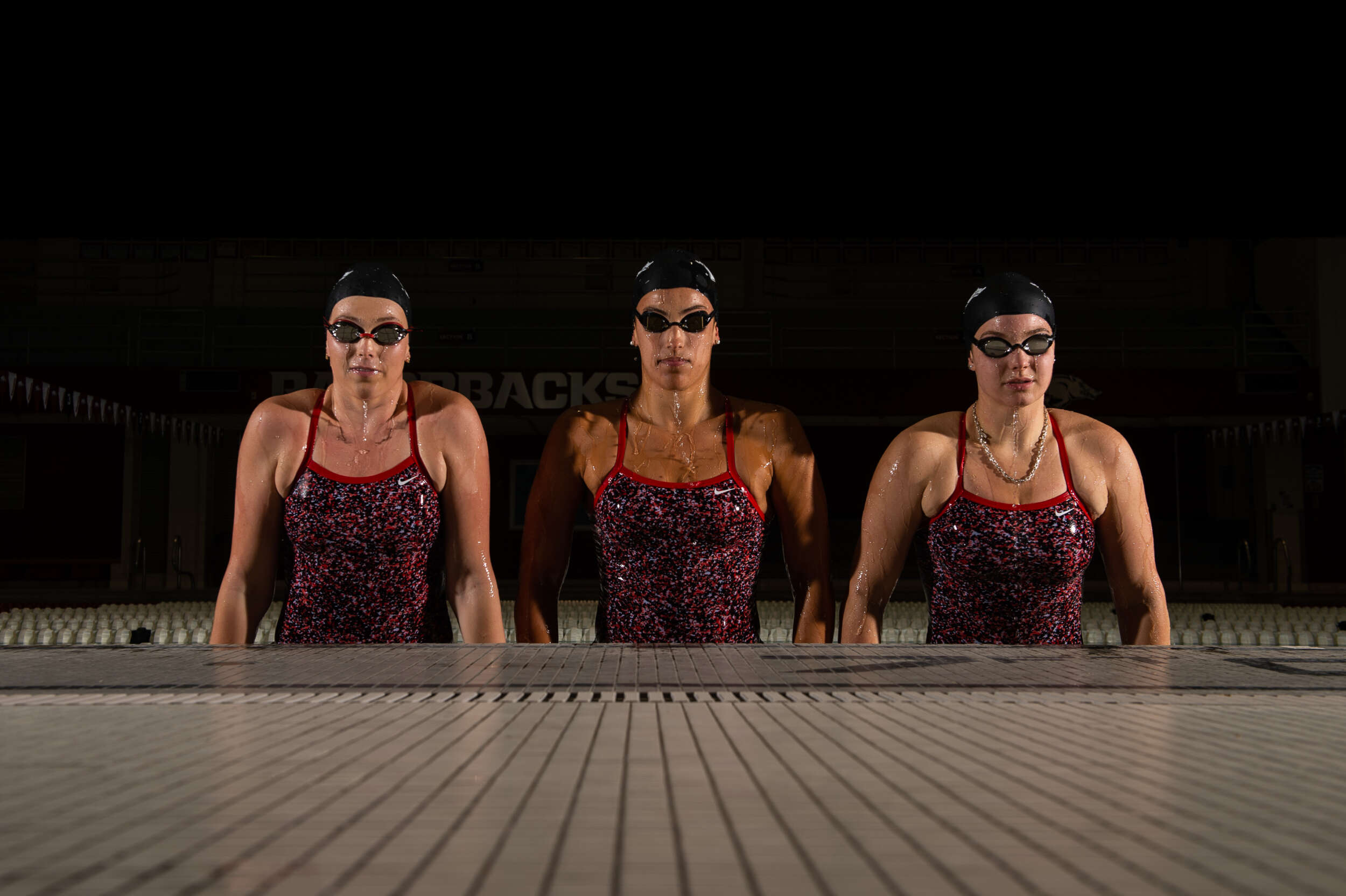 Razorbacks Host Kansas In Regular Season Finale
Fayetteville, Ark.- The 17th ranked Arkansas Swim and Dive team is set to wrap up their regular season with a dual meet against the Kansas Jayhawks, with the action beginning at 2 p.m. on Friday at the Arkansas Natatorium.
The Razorbacks are coming off a stellar 171-63 win over the Drury Panthers last Friday. Before the meet, the team's three seniors – Alyssa Lemon, Kenedy Thaman and Peyton Palsha will be honored.
The Jayhawks are 2-0 on the year. The last time Kansas competed; they came away with a 189-103 win against Omaha.
Quotables
 Head Coach Neil Harper: "We are excited for another opportunity to compete at home against a team that beat us last year. We are honoring our seniors and I am grateful that they are enjoying their fourth year and making memories forever. Kenedy, Alyssa and Peyton have been the cornerstone to a lot of change, improvement and success over the last four years. It has been an honor to be their college coach and I am so grateful for what they have done for our program!"
Order of Events
200 Medley Relay
1000 Free
200 Free
100 Back
100 Breast
200 Fly
50 Free
Diving Break (1m)
100 Free
200 Back
200 Breast
500 Free
100 Fly
Diving Break (3m)
200 IM
400 Free Relay