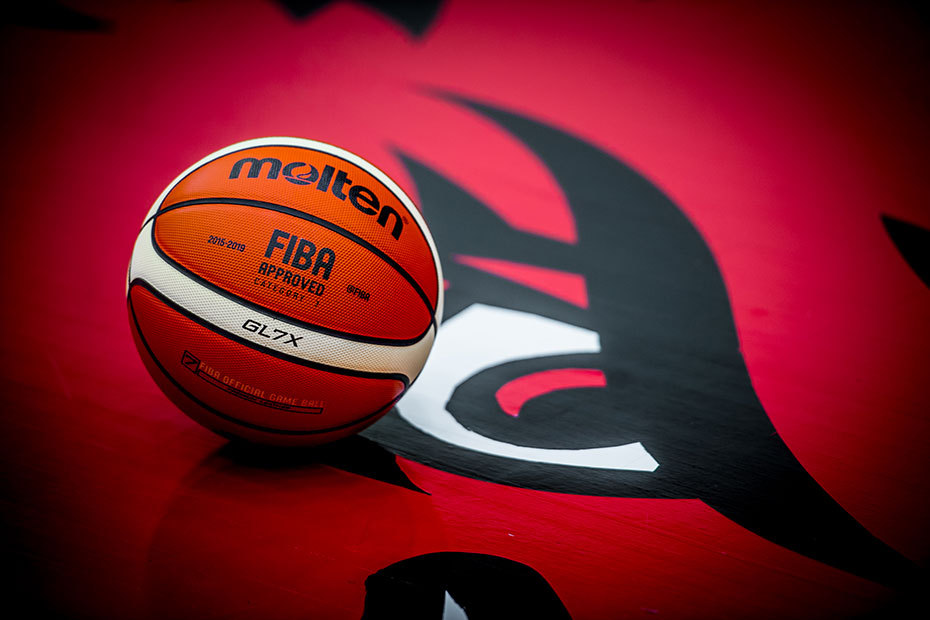 Razorbacks Open Practice For Spain Trip
FAYETTEVILLE, Ark. – The Arkansas men's basketball program began preparation for its upcoming international trip Monday afternoon, holding a two-hour training session at the Razorback Basketball Performance Center.
The Razorbacks will hold 10 practices in a 12-day span before leaving to tour Spain and play four games in three cities from Aug. 6-16. The foreign trip is the team's second in the last five years. The program toured Italy prior to the 2012-13 season before improving its SEC win total by four games during the league slate.
"I feel the timing could not be any better when you talk about this kind of trip," head coach Mike Anderson said. "The first time I did one of these trips was at Missouri and we went to the Elite Eight. It is so strikingly similar with some seniors coming back and a bunch of new guys coming in. With these junior college kids, I think this is a real critical time to get them acclimated."
Arkansas returns three of its top four scorers for the 2016-17 season, including SEC Player of the Year candidate Moses Kingsley, who was absent from Monday's practice as he takes part in the 2016 Nike Academy in Los Angeles. The prestigious five-day camp features the top 20 college players in the nation with guidance from Nike Basketball's biggest stars, including LeBron James, Kevin Durant, Kyrie Irving and Anthony Davis.
The top three-pointer shooter in the SEC returns to Arkansas as Dusty Hannahs led the Razorbacks with 16.5 points per game and scored a career-high 33 points against Florida to cap the 2015-16 season. He became one of three players in program history to score 30 points in an SEC Tournament game, joining Todd Day and Corliss Williamson.
"When you think about our team, we have guys who have been in our program for a while and have some experience, so we are going to lean on those guys heavily," said Anderson. "The thing I am seeing already is a fierce competition. If you are going to play for our basketball team, you are going to have to bring it each and every day because I have options now. If you are not that guy, the next one is going to be up."
To go along with a veteran group of returnees, the Razorbacks trot out a highly touted recruiting class with three of the top six junior college transfers in the country and a trio of high school standouts. Jaylen Barford led the nation in scoring last year at 26.2 points per game on his way to earning first team All-American honors and being tabbed the top JUCO transfer in the country. Not to be outdone, Daryl Macon averaged 23.9 points per game and was ranked as the No. 3 JUCO transfer in the class of 2016 as he earned All-American honors in consecutive seasons.
"I think our defense has to be the difference. We have to have guys who make plays. Not only with Moses blocking shots at the rim but also not letting them get to the rim, taking charges, getting rebounds, loose balls, keeping people off the offensive glass, just being a feisty team. I think this team has a chance to do some damage."
For more information on Arkansas men's basketball, follow @RazorbackMBB on Twitter.