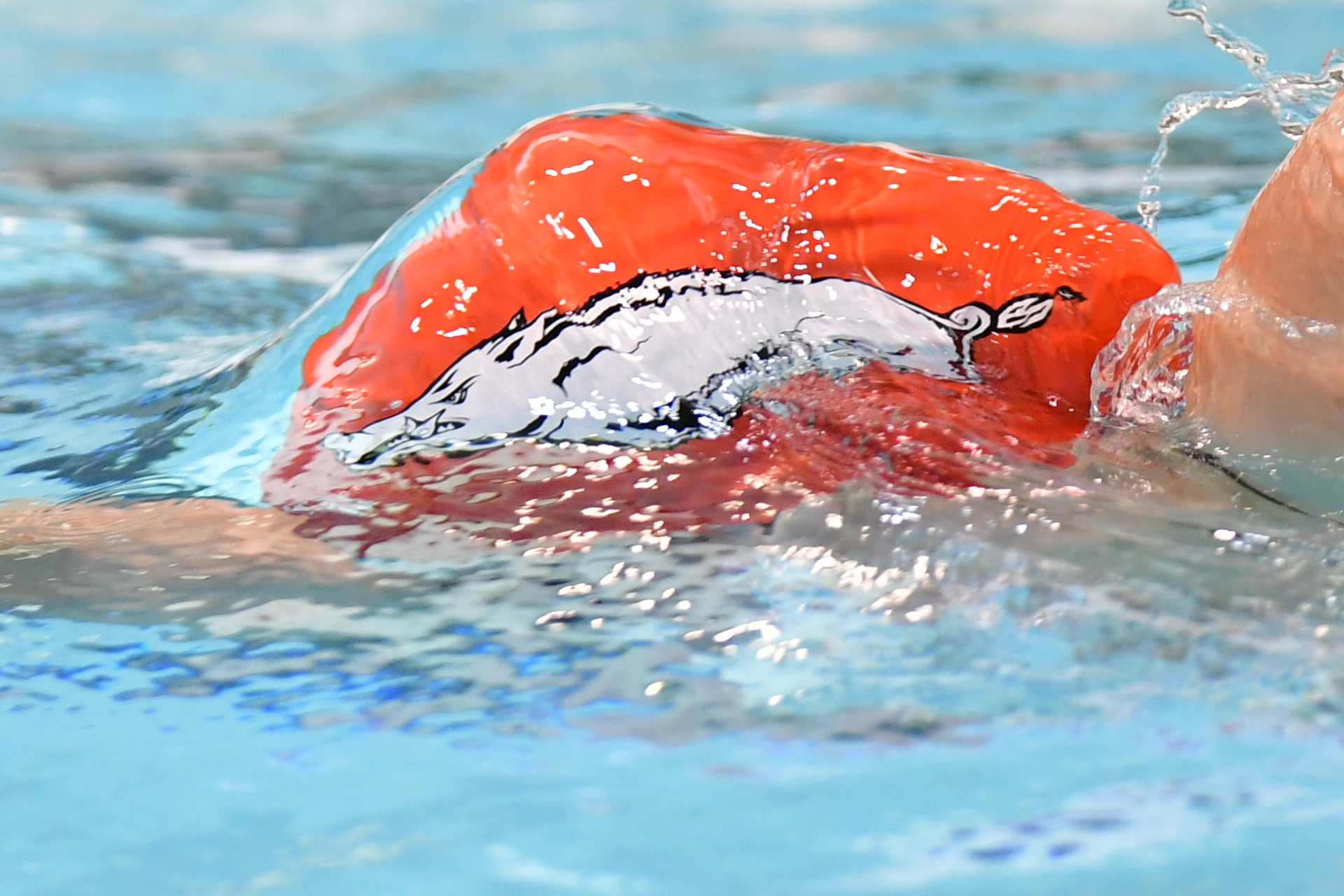 Razorbacks Pick Up Win in Little Rock
LITTLE ROCK, Ark. – Arkansas got its season off to an excellent start at the Arkansas Invite on Saturday and posted a team score of 674 to win the seven-team meet. Other teams in the Arkansas Invite included Henderson State, Ouachita Baptist, University of the Ozarks, William Baptist University, Hendrix College, and Harding University Club Swim Team.
The Razorbacks totaled 13 wins in the Arkansas Invite.
"I am very happy with the team's performance. It's a great way to start the season competing against every other college team in the state of Arkansas," stated head coach Neil Harper.  "I thought our freshmen really performed well, and we were also led by our seniors and grad seniors!"
Senior Regan Caufield swept the dive events by getting wins in the one-meter and three-meter dive.
"Regan did an excellent job today. I'm really proud of her and I look forward to the great of the year," said dive coach Abel Sanchez.
Hog Highlights
Arkansas had six events where there was a first, second, and third-place finish.
The Hogs placed first in all three relays, which included the 200 Medley Relay, 400 Freestyle Relay, and 200 Freestyle Relay.
Graduate Transfer Luciana Thomas had multiple wins, in events of 500 Freestyle and 200 Medley Relay.
More Information
Keep up with all the latest news and information and get behind the scenes looks into our program on social media. Follow us on Twitter at @RazorbackSD and check out our Facebook page. Stats, news, and athlete information can be found at ArkansasRazorbacks.com.