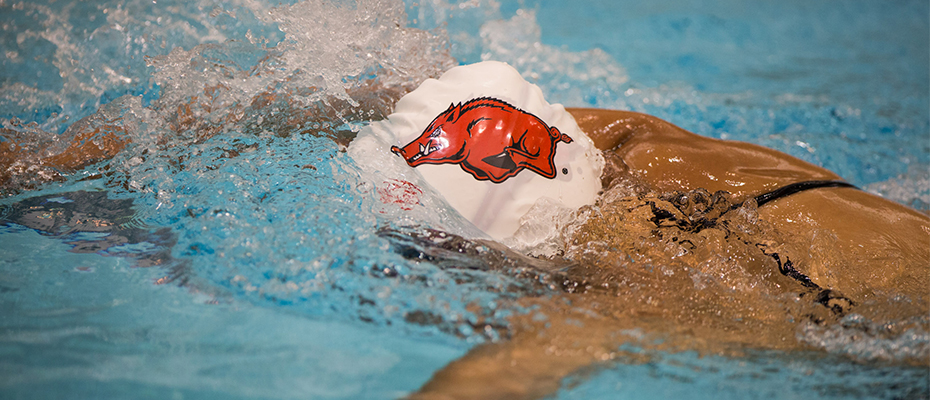 Razorbacks Set to Start New Season With Red Vs White Intrasquad
FAYETTEVILLE, Ark. – The Razorbacks are set to open the 2022-23 season with their annual Red vs White Intrasquad Scrimmage this week.
 Opponents: Red vs. White
Date: Wednesday, September 7, 2022
Location: Arkansas Natatorium – Fayetteville, Ark.
Time: 3 p.m. CT
 A CLOSER LOOK
The Razorbacks have four returners that swam in the NCAA Championship last season Kobie Melton, Bella Cothern, Andrea Sansores, and Vanessa Herrmann. The Hogs also boosted their roster in the off-season with the addition of Luciana Thomas, who swam at the NCAA Championship, from Notre Dame.
 LAST TIME OUT
Arkansas was last in the water for the NCAA Championship, where they finished 28th as a team. A highlight of the 2021-22 season for the Razorbacks was a new program record in the 400-freestyle relay. Melton, Cothern, Emily Barclay, and Sansores swam the race in 3:13.31 at NCAA Championships and finished 15th.
MORE INFORMATION
Keep up with all the latest news and information and get behind the scenes look into our program on our social media accounts. Follow us on Twitter at @RazorbackSD and check out our Facebook page. Stats, news, and player information can be found at ArkansasRazorbacks.com.