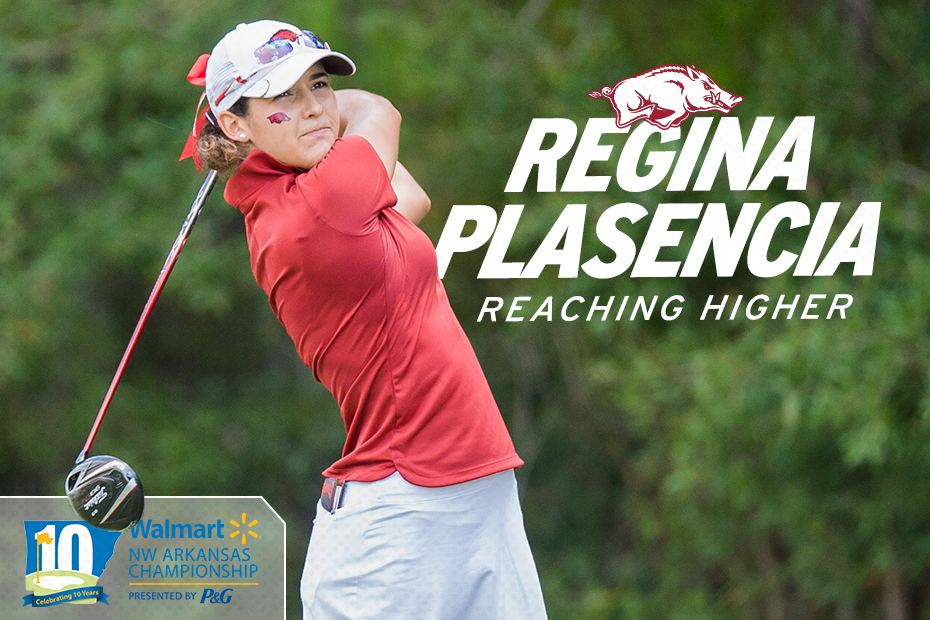 Reaching For Her Goals
WNWA Weekly Update June 17 | 2016 Field List
FAYETTEVILLE, Ark. – "Great minds have goals, other wishes" Washington Irving
"I've always liked that phrase. It reminds me that to achieve great things, I have to have clear path to walk. Without goals or objectives, success becomes a bit like a dream … it is present but you do not know how to get to it. I like to set goals, not only in golf but also at school. They give me motivation and move me forward. I'm better today than I was yesterday and I'm closer to fulfilling my goals. A destination without a plan is just a wish … but a destination with a plan is a reality waiting to be fulfilled."
Wise words from recent University of Arkansas graduate Regina Plasencia. A Guadalajara, Mexico, native, Plasencia played four seasons for the Razorbacks earning All-Southeastern Conference honors, winning one college tournament and leading Arkansas to four consecutive NCAA Regional appearances and three NCAA Championship appearances during her career.
This week Plasencia returns to Northwest Arkansas playing in the Monday qualifier of the Walmart NW Arkansas Championship presented by P&G. The international business major is making her third appearance at the qualifier this season.
Plasencia also earned qualifying spots in 2014 and 2015, but was unable to advance.
As her career with the Razorbacks came to a close in May, Plasencia can reflect back on a successful collegiate and amateur career that includes some memorable experiences.
• U.S. Women's Open, 2015
• LPGA MasterCard Classic, 2009
• Lorena Ochoa Invitational, 2011
• Second place at the Corona Morelia Monday Qualifier, 2010
• LPGA Corona Morelia, 2009, 2010
• 2015 SEC Player of the Week
• 2015 All-SEC Second-Team
• 2014 All-SEC Second-Team
• 2014 Highest Women's Team GPA in the SEC
• 2013 All-SEC Freshman Team
• Bachelor of Arts || Major: International Relations with a minor: French
Good luck to Plasencia this week at the Walmart NW Arkansas Championship presented by P&G.