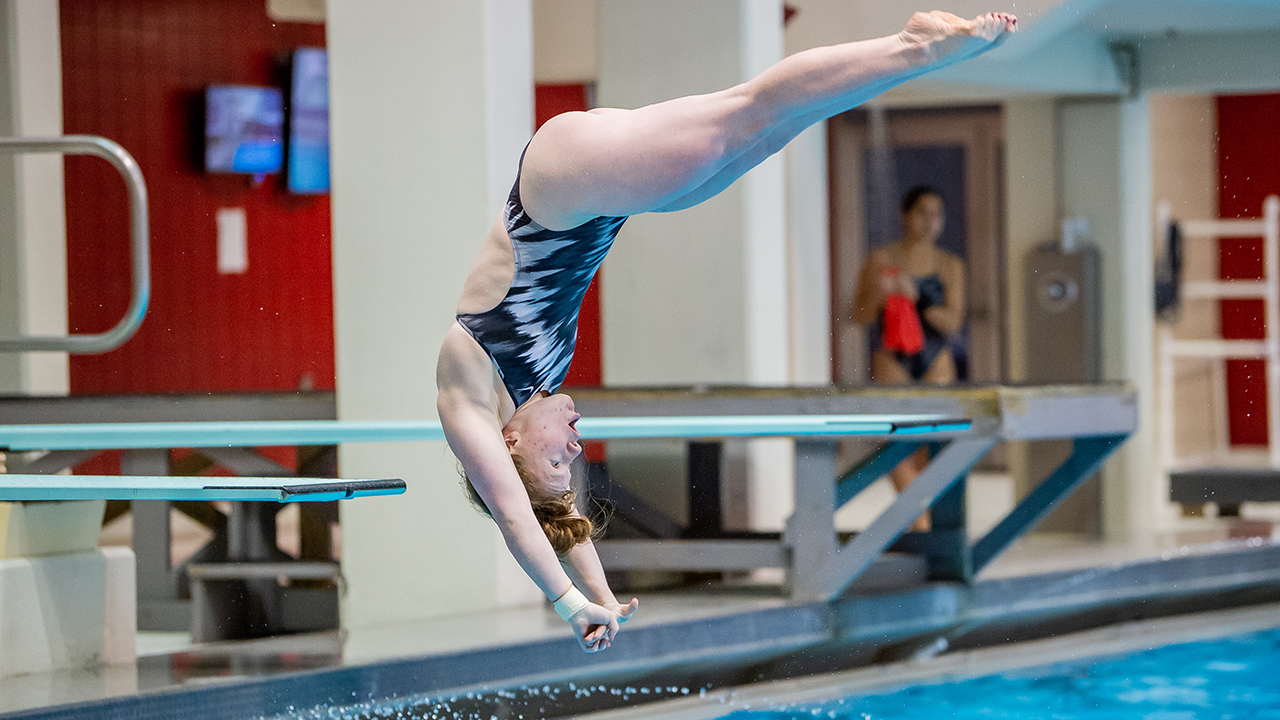 Schultz Takes 3-Meter Crown, Hogs Set Two Records
ATHENS, Ga.- The Arkansas swimming and diving team had a successful first day at the SEC Championships, with the Hogs setting two records and sophomore Brooke Schultz earning her second consecutive 3-meter conference title.
The Razorbacks opened the meet with the 3-meter and were represented by three divers. In the preliminaries, Caroline Welch finished 25th with a 240.15, Maha Amer finished second with a 344.00, and Schultz finished first with a 371.00.
Amer earned a fifth-place finish (326.15) in the finals, while Schultz took the title with a 410.40. Her score broke the 3-meter school record set she in October and was just 3.65 points short of setting the SEC Meet record.
At the other end of the pool, Arkansas opened the swimming events by setting a school record in the 200 yard medley relay. Andrea Sansores, Sydney Angell, Kobie Melton, and Anna Hopkin earned a sixth-place finish (1:36.67) and an NCAA 'A' cut.
The final event of the day was the 800 yard freestyle relay, with Peyton Palsha, Marlena Pigliacampi, Kiera Michailoff-Russell, and Kenedy Thaman setting a season-best time of 7:13.40 to earn a 10th place finish.
"It was a great first day for us," head coach Neil Harper said. " For Brooke to win with a new school record and Maha to finish in the top-5 is an awesome achievement. The 200 yard medley relay breaking the school record and making the NCAA 'A' cut with two freshmen was also a great achievement. Peyton and Marlena looked great leading off our 800 yard freestyle relay so we are excited for more racing tomorrow."
After the first day of competition, the Razorbacks sit in third place with a score of 139. Day 2 will begin tomorrow morning at 10 a.m. (ET) with the 500 yard freestyle preliminaries.
For more information on Arkansas Swimming and Diving, follow @RazorbackSD on Twitter.