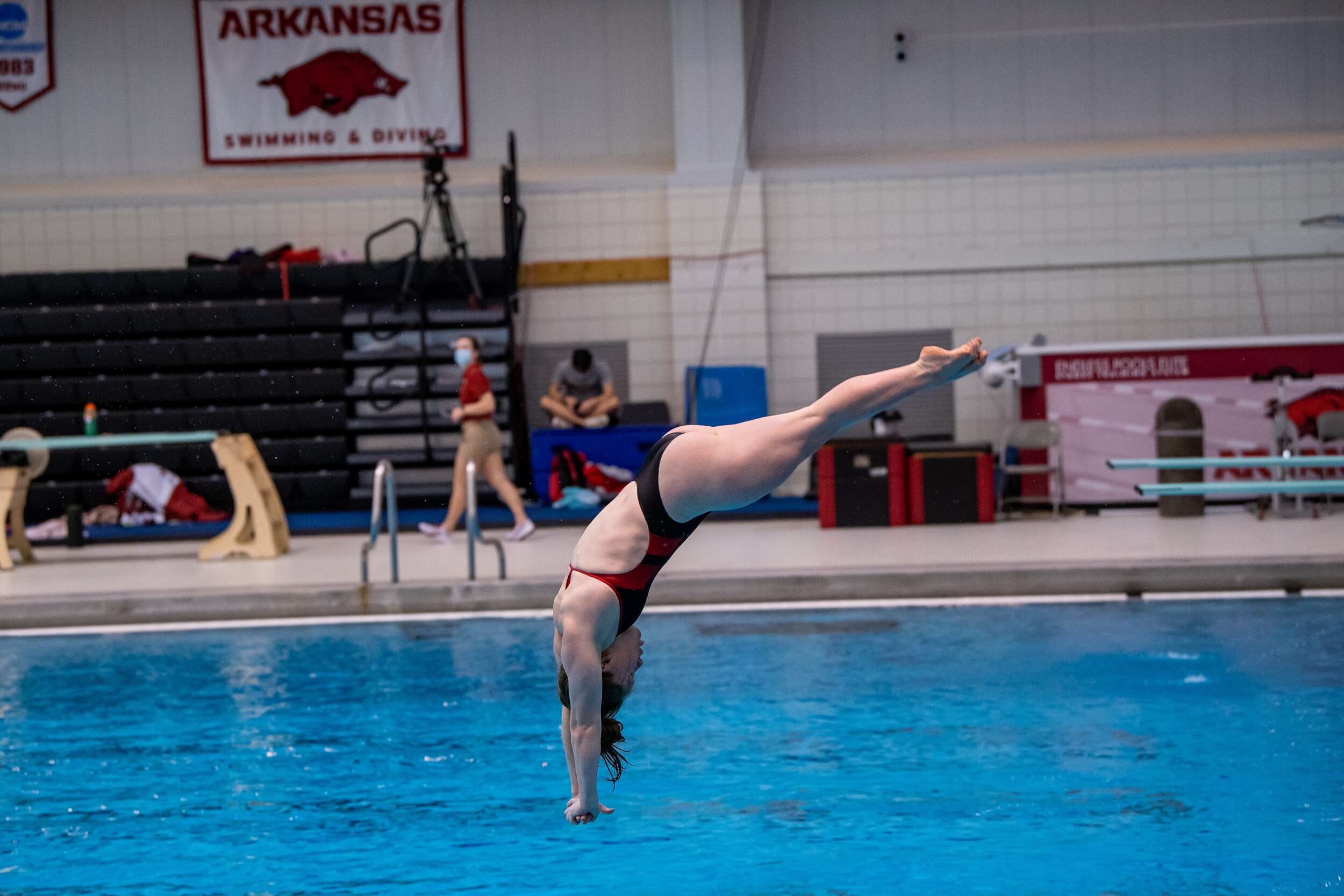 Schultz Takes Second in Three-Meter, Claims Second Spot in NCAA Championships
Lexington, Ky.- The Arkansas Razorback divers concluded a great performance at the Zone D Diving Championships on Friday.
In the three-meter dive finals, Brooke Schultz grabbed second place with a score of 700.30. That score clinches her a spot in the NCAA Championships for the three-meter dive. Schultz will now compete in the one-meter and three-meter dive at the NCAA Championships in Greensboro, N.C. starting March 24.
In the three-meter dive prelims, both Arkansas divers qualified for the finals. Schultz finished fourth with a score of 336.95 and Estilla Mosena followed with a 13th place finish and a score of 302.95.
Quotables
Arkansas Diving Coach Dale Schultz: "I am really happy with the way we performed today. Brooke finished the day great in the finals and Esti dove well and just missed the cut by one spot. I am excited and looking forward to the finals in Greensboro."
For more information on Arkansas women's Swimming and Diving follow @RazorbackSD on Twitter, Instagram and Facebook.