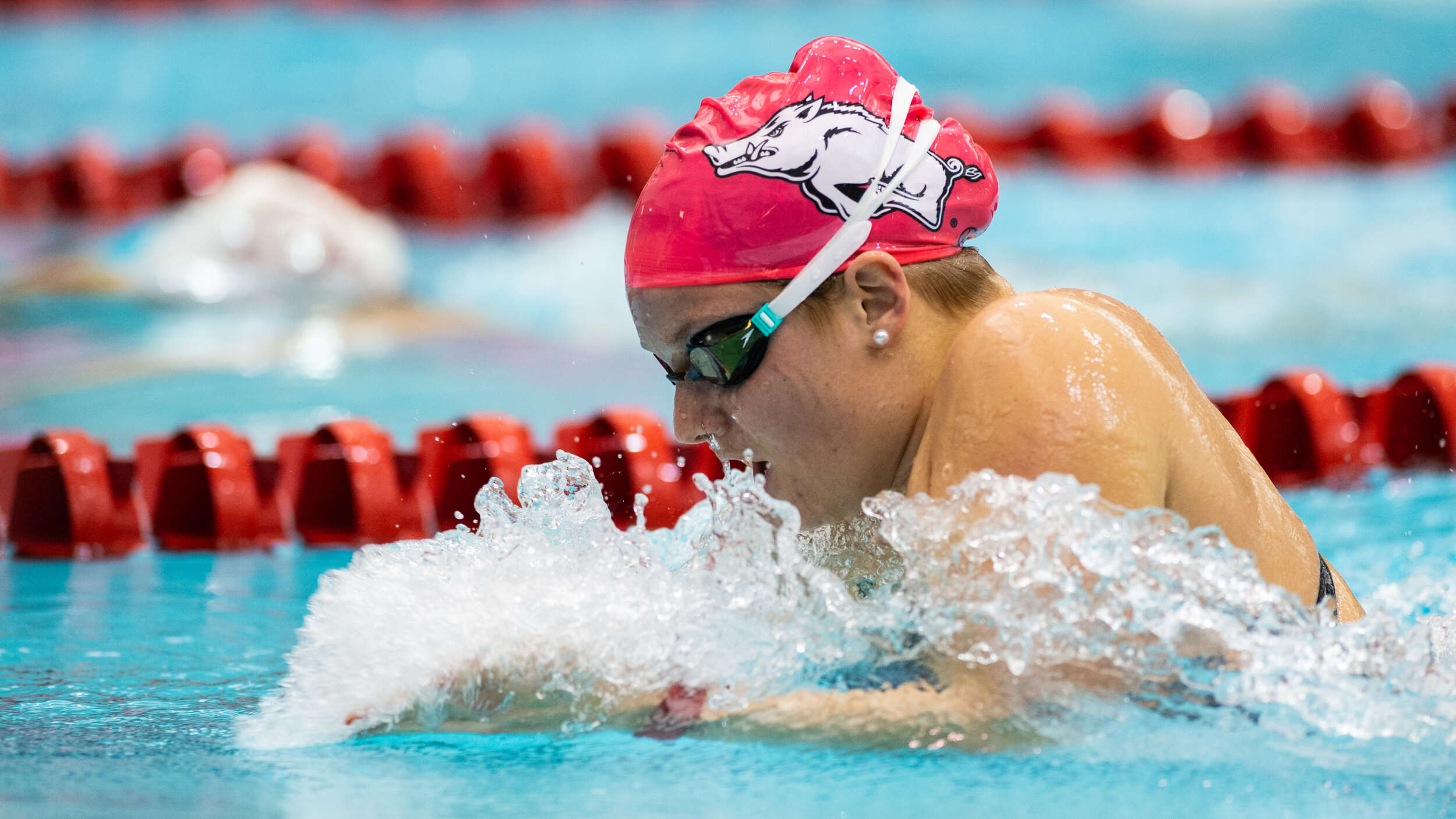 Swimming & Diving earn CSCAA Scholar All-America Team honor
The Razorbacks' swimming and diving team earned Scholar All-America Team honors from the College Swimming and Diving Coaches Association of America for their work in the classroom during the spring semester.
The CSCAA selected 801 men's and women's programs from 461 institutions to the Scholar All-America Team for the spring semester. Teams were selected on the basis of their spring grade point averages and represent 17,982 student-athletes. Arkansas posted a 3.75 team GPA for the spring semester to earn the recognition.
"I am continually amazed and proud of our team and it's accomplishments in the classroom," head coach Neil Harper said. "This past season was very difficult and mentally stressful, so for the team to focus and come through with a team GPA of 3.75 is a testament to their dedication and resilience."
The Razorbacks improved in the pool during the 2019-20 season capped off by a solid showing at the SEC Championships and placed five swimmers on the CSCAA All-America team.