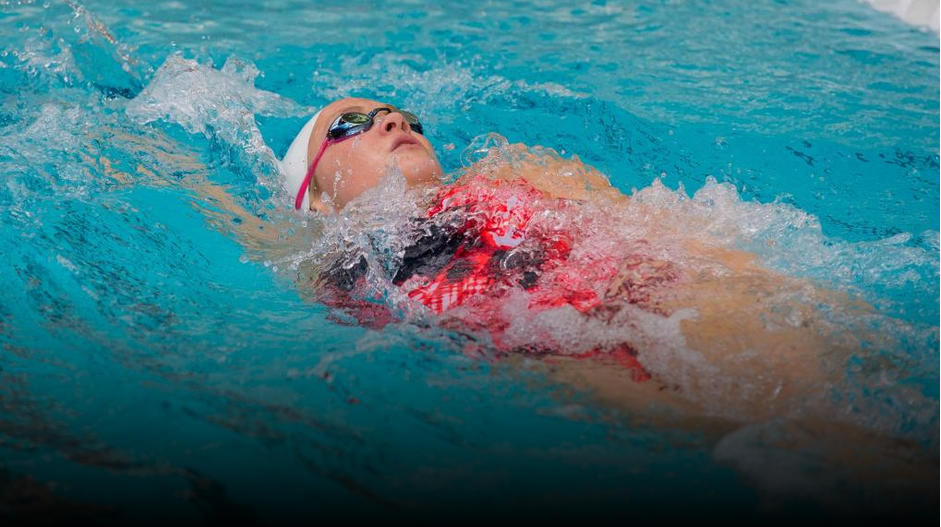 Tatlow Named to 2015 SEC Community Service Team
BIRMINGHAM, Ala. – Arkansas freshman Chelsea Tatlow was honored for her efforts outside of the pool and in the Fayetteville community when she was named to the 2015 Southeastern Conference Women's Swimming and Diving Community Service Team, as announced by the league Thursday.
The Columbia, Mo., native is one of three freshmen named to the list that looks to highlight an athlete from each school who gives back to their community in superior service efforts.
Tatlow started community service work in high school, where she worked at a Therapeutic Riding Center for people of all ages with disabilities, was a mentor for at risk kids at a local middle school and volunteered at a nursing home. As a member of the swimming and diving team, she volunteered at the Veterans Hospital.
On her own, Tatlow volunteers at the Fayetteville Food Hub, which hosts a local garden and teaches cooking lessons. The Hub donates all of its harvested food to local homeless shelters.  Every Monday of the fall semester, Tatlow worked at the on campus food pantry and food recovery system, where they took left over food from the union and weighed/organized the food into the pantry to give to students in need.
Arkansas women's swimming and diving will travel to Auburn, Alabama for the 2015 SEC Swimming and Diving Championships on Feb. 17-21.
For more information on Arkansas swimming and diving, follow @RazorbackSD.