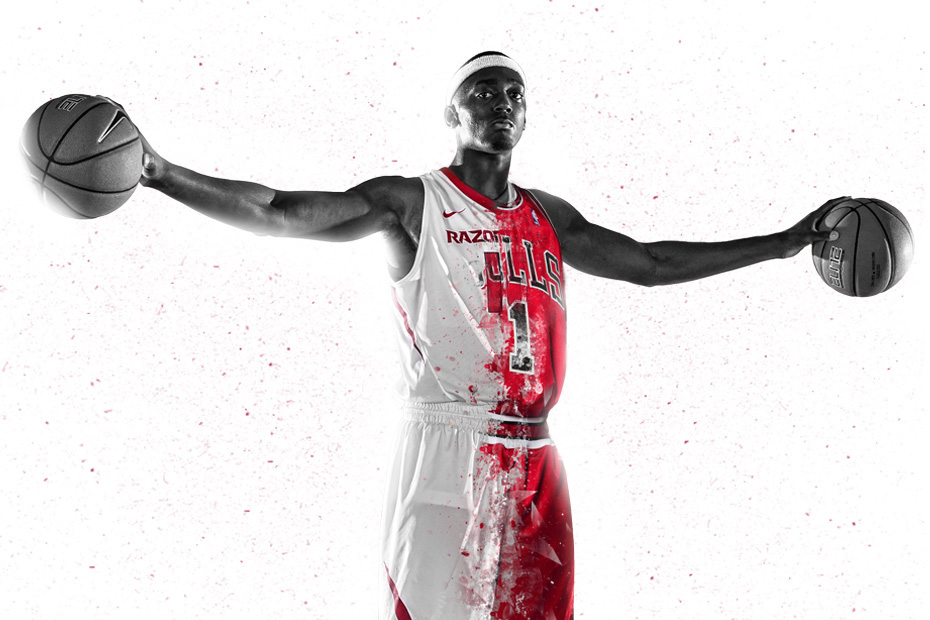 The Wait is Finally Over for Bobby Portis
Waiting is never easy. For the first 24 games of the Chicago Bulls' season, Bobby Portis watched, cheered on his teammates and waited his turn. He played a total of 26 minutes in the first 24 games.
While he found himself in a new unfamiliar role, his mentality and work ethic never changed.
"I've learned that adversity makes us better," Portis said in a postgame interview on Dec. 14. "I've seen what other guys have gone through by sitting on the bench and waiting my turn, but once my time comes I'll be ready."
His time has finally come and he has taken Chicago by storm.
Over the last seven games, the rookie has averaged 11.2 points and 21.4 minutes per contest. He exploded in New York City just five days after declaring he would be ready, scoring a career-high 20 points and adding a professional-best 11 rebounds for his first NBA double-double.
Since his coming out party in the Big Apple, Portis has three straight double-digit scoring efforts and two career double-doubles, something he perfected in his collegiate days as he led the SEC with nine double-doubles in league play on his way to conference Player of the Year honors.
"One thing I've learned is, if you love the game of basketball it will love you back," Portis said after scoring 16 points and 10 rebounds against the Knicks on Jan. 1, as the bulls cruised to their third straight victory.
There is a new found energy in the Windy City and those "Crazy Eyes" that roamed Bud Walton Arena have found a new home in the United Center.
Fred Hoiberg says Bobby Portis has "cemented a spot in Bulls rotation" #Bulls https://t.co/lCwTqWWLft pic.twitter.com/yw0reYac8I

— Bulls Report (@bulls_fanly) January 2, 2016
You've got to like what @BPortistime brings to the table. Energy, toughness and an impressive set of skills. He has an edge the Bulls need.

— Scottie Pippen (@ScottiePippen) December 31, 2015
Portis providing, off the bench, the energy and emotional pop the Bulls desperately need. Kudos to Hoiberg for finding mins for the rook… — Michael Wilbon (@RealMikeWilbon) January 2, 2016
First game of 2016 is a WIN! pic.twitter.com/pfhx1XRHtl

— Chicago Bulls (@chicagobulls) January 2, 2016
Bobby doing work out there. — Chicago Bulls (@chicagobulls) December 31, 2015
Bobby Portis: "One thing I've learned is, if you love the game of basketball it will love you back."

— Chuck Garfien (@ChuckGarfien) January 2, 2016