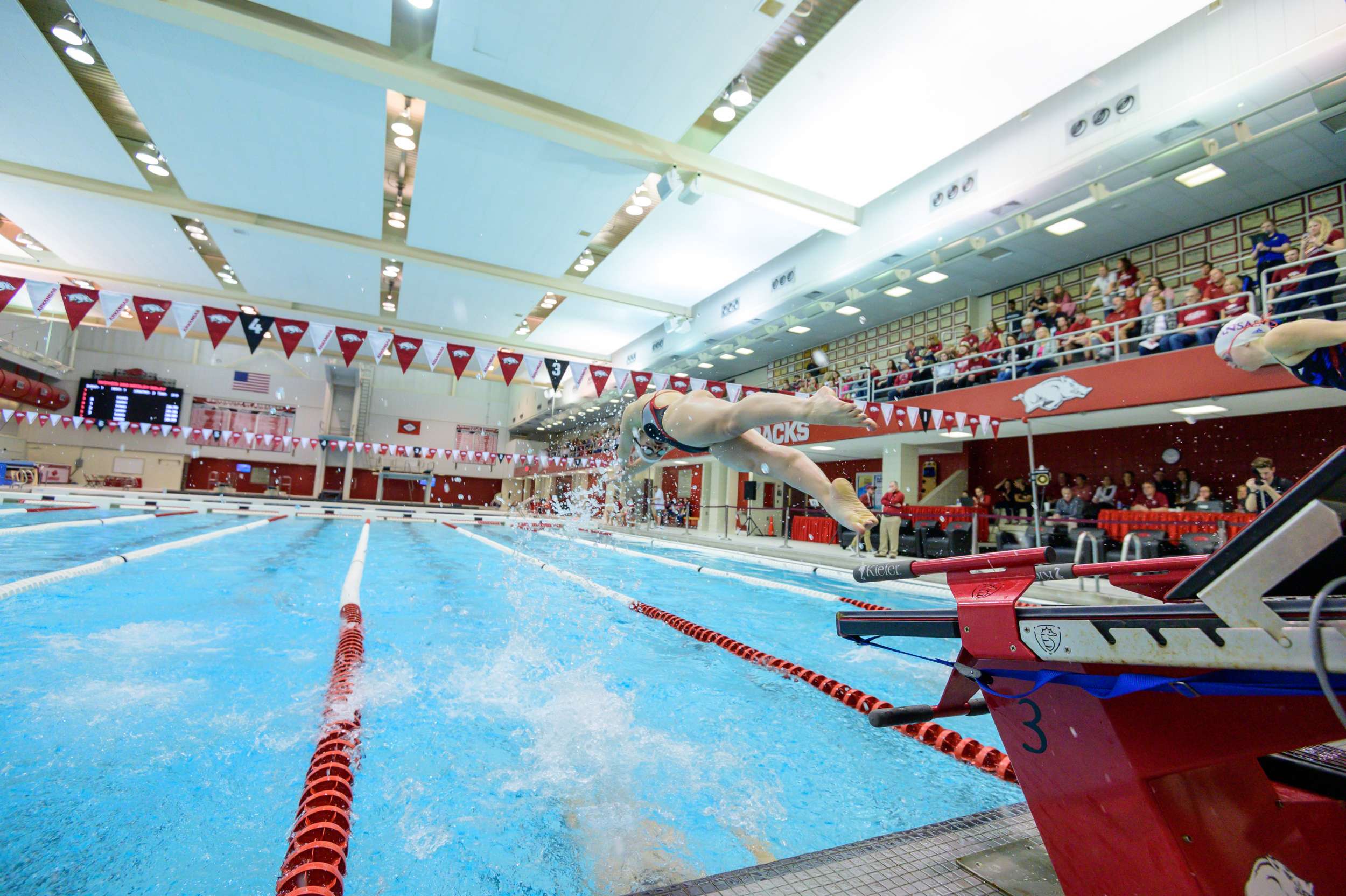 Three Razorbacks Ready for FINA World Championships
Three Razorbacks are set to compete for their countries on the other side of the world in the 18th FINA World Championships in Gwangju, Korea starting July 12 through July 28.
Divers Brooke Schultz and Maha Amer will compete in the diving competition with Amer up first on Friday when she will compete for her native Egypt. Amer will compete in three events during the competition with the 1-meter springboard starting her week. She and Schultz will then dive in the 3-meter springboard competition on Wednesday. Schultz, 2018 national champion and 2019 national runner-up, will be in the red, white and blue with Team USA with her dad and Arkansas diving coach Dale Schultz serving on Team USA's coaching staff. Amer will wrap up her busy week on Saturday, July 20 as part of Egypt's 3-meter mixed synchro team.
The swimmers take over the Championships beginning Sunday, July 21 with Anna Hopkin set to represent the Razorbacks and Great Britain. She is scheduled to swim the 100-meter freestyle on Thursday, July 25 and the 50-meter freestyle on Saturday, July 27.
"We are extremely proud and excited to have three from our team competing on the biggest stage this summer," Arkansas head coach Neil Harper said. "It is also an honor for Dale to be part of the Team USA coaching staff there too. With the 2020 Olympics next year, these World Championships are the biggest preview and yet also most prestigious event as titles for World Champion will be earned. Anna, Brooke and Maha have all improved their abilities to compete at this level while being in Fayetteville this year. Their continued success speaks to the quality of our team, facilities and coaching staff. To be able to provide such a strong foundation for success at the World Championship and Olympic levels continues to validate everything about the Swimming and Diving program at the University of Arkansas."
For a full schedule of the FINA World Championships, click here.