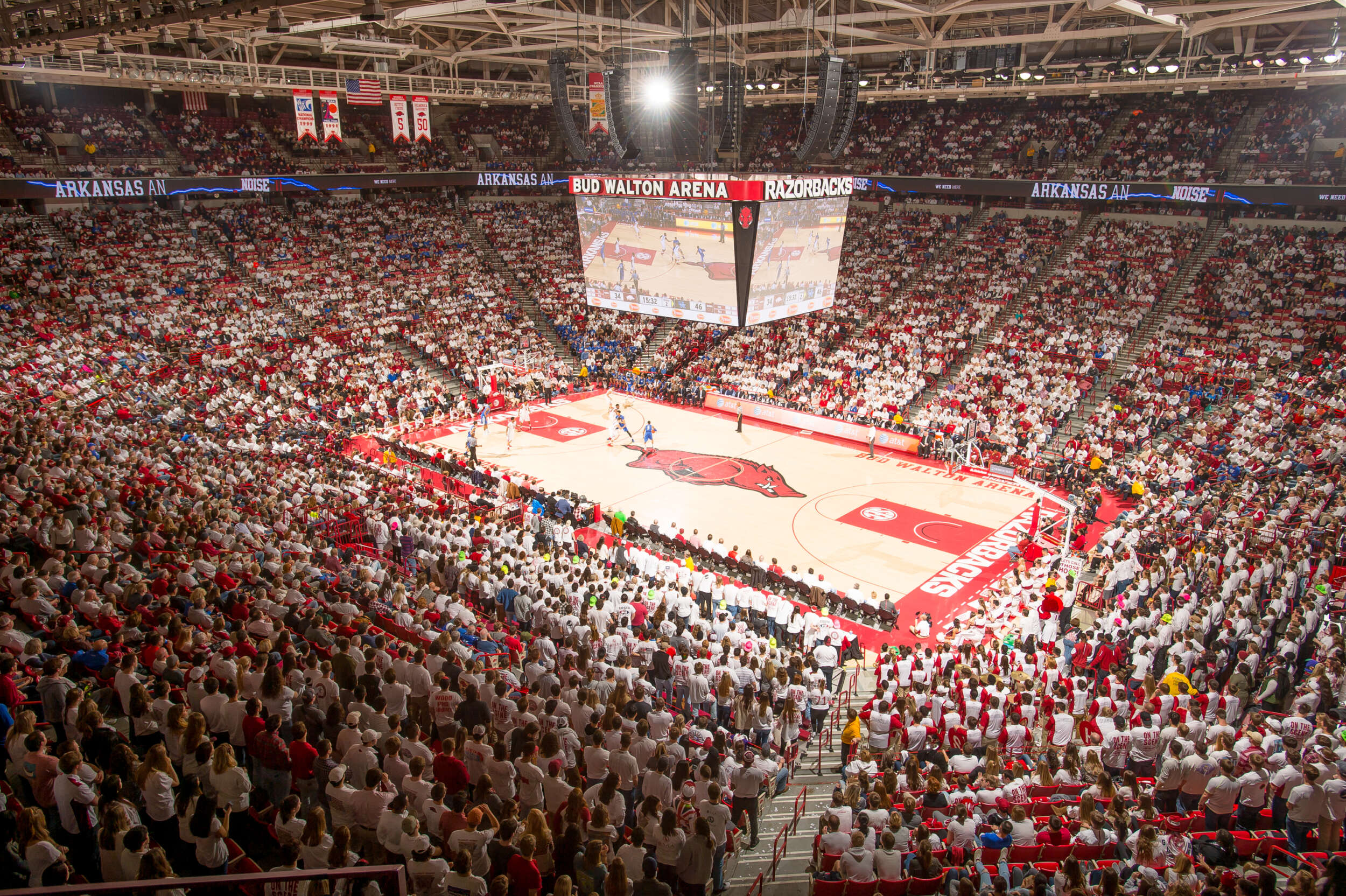 Whiteout set for Tuesday at Bud Walton Arena
The students have spoken: Tuesday's game versus No. 1 Auburn will be a WHITEOUT! All fans are encouraged to follow suit and whiteout Bud Walton Arena for the first time since 2016.
Can't make it? Transfer your tickets to musstix@uark.edu and we will make sure they are used to get student overflow into the Bud, or give to charitable children's organizations throughout Northwest Arkansas.
For more information on Razorback Men's Basketball, follow @RazorbackMBB on Twitter.