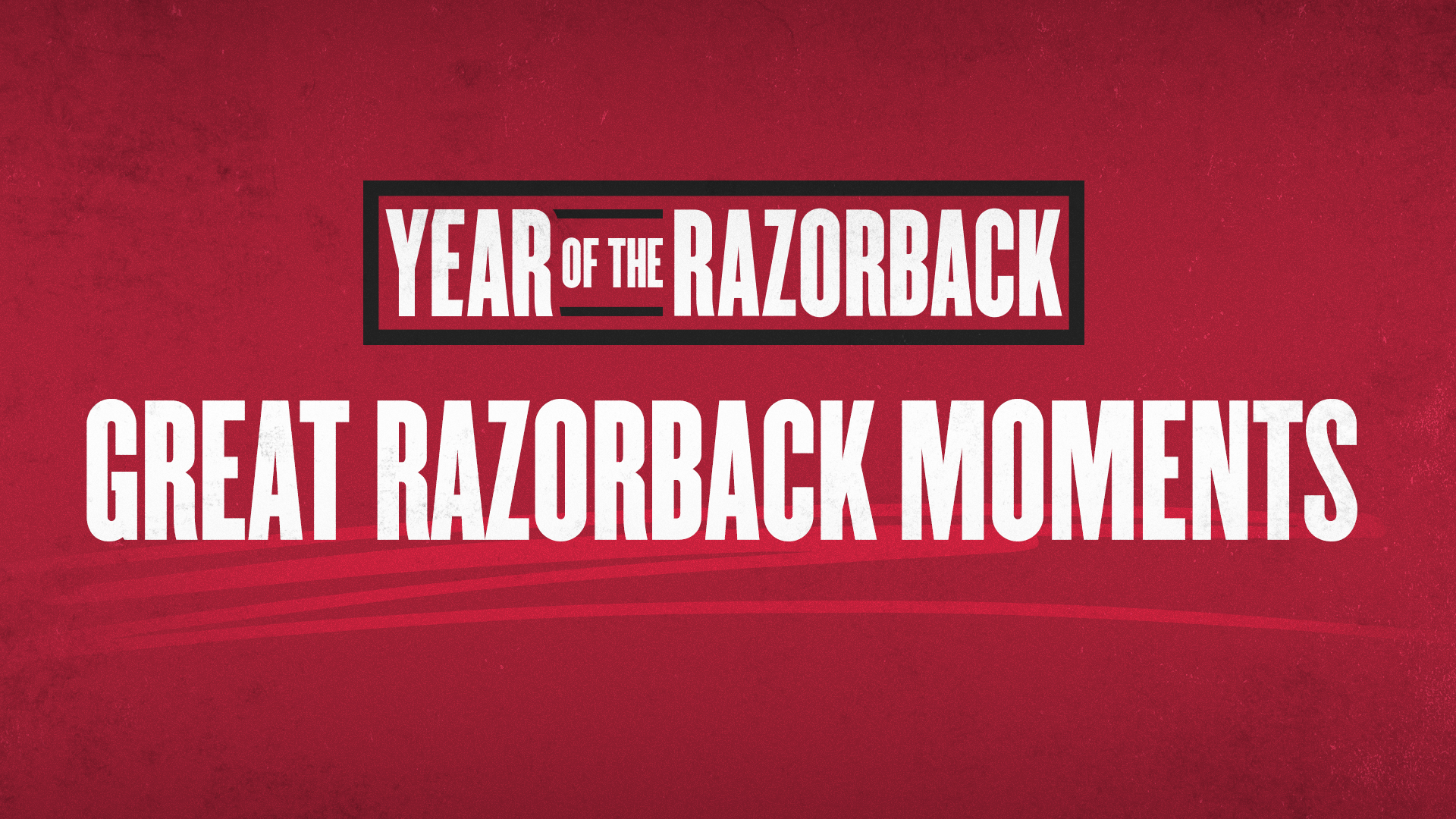 Year of the Razorback: Great Razorback Moments
Outstanding plays, buzzer beaters, championship clinching performances, deep postseason runs and improbable victories were just a few of the defining threads in a year that produced a rich tapestry of great Razorback moments.
The unprecedented success of the 2020-21 athletics year, provided numerous unforgettable moments and composed legendary stories that will be told in the Razorback Nation for years to come. We invite you to take a trip down memory lane to re-live just a few of the special moments that helped make 2020-21 – The Year of the Razorback!
Baseball – Charlie Welch – Home Run vs. Nebraska (NCAA Regional)
Softball – Arkansas clinches first SEC Championship
Men's Basketball – Devo Davis – Game-winning shot vs. ORU (NCAA Tournament Sweet Sixteen)
Women's T&F – Arkansas wins NCAA Indoor Track & Field title
Football – "Turn that Damn Jukebox On!" –  Arkansas wins at Mississippi State
Women's Basketball – Arkansas upsets No. 1 UCONN
Men's Golf – Segundo Olivia Pinto wins SEC Individual Championship
Dedication of Nolan Richardson Drive
Men's and Women's T&F – Arkansas Sweeps SEC Indoor Championships
Baseball – Charlie Welch clinches SEC Championship with walk-off hit
Women's Basketball – Arkansas takes down No. 4 Baylor
Soccer – Arkansas clinches second-straight SEC title