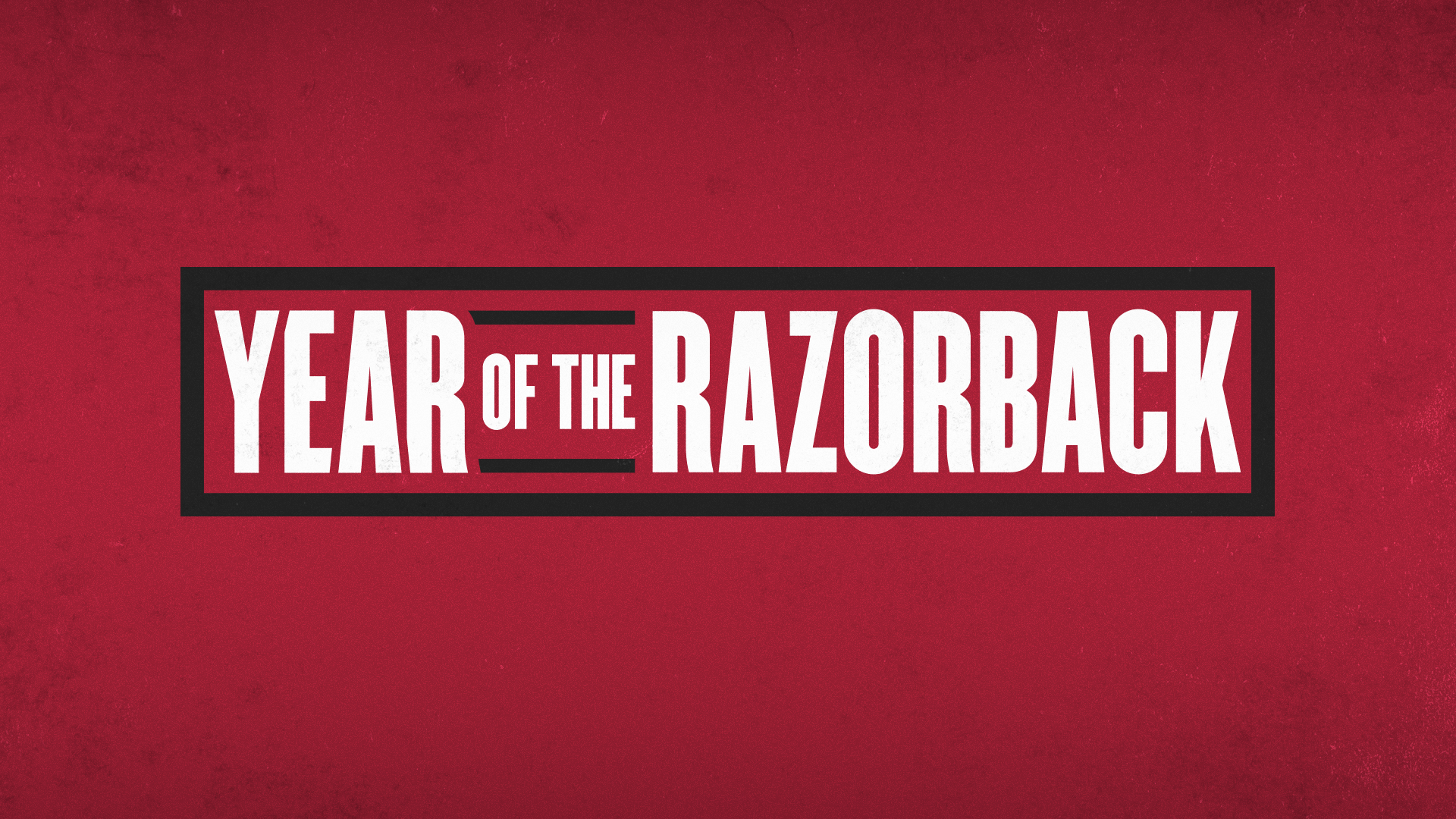 Year of the Razorback: ONE Razorback, Celebrating Our Diversity & Razorback Fans
In a less than ordinary year, University of Arkansas student-athletes, coaches, staff came together in an extraordinary way, on and off the field, resulting in a record-setting athletics year. Beyond the customary tasks of competing and winning athletically in the SEC and nationally, 465+ Razorback student-athletes faced challenges associated with a global pandemic, engaged in meaningful dialogue and action involving social justice and discovered new ways to connect with fans throughout Arkansas and the Razorback Nation.
A group of Razorback student-athlete leaders worked together to launch an Equality initiative to foster and work toward equality for all members of the Razorback family. As part of the initiative, student-athletes on ever Razorback team wore an Equality patch on their uniforms, Equality was included on competition fields and playing courts and a video was developed to bring awareness to the cause at Razorback sporting events.
In addition, Hogs UNITED, a collaborative effort between student-athletes, coaches and staff, was launched to promote education, advocacy and action in the areas of diversity and inclusive excellence. In 2020-21, Hogs UNITED developed a series, Uncomfortable Conversations with a Razorback, to create a safe space to learn about differing backgrounds and share personal experiences.
Razorback Athletics also assisted the personal growth of its student-athletes through career development. More than 150 student-athletes participated in programming, including resume building, networking, Name Image and Likeness (NIL) and other applicable career skills. The program boasted a career placement rate of 97% for Razorback student-athletes that graduated in 2020.
Despite the limitations of in-person interaction due to COVID, Razorback student-athletes still found ways to impact the lives of others around the state. Student-athletes logged more than 680 hours in community engagement for 52 schools and organizations through online video options.
By late spring, the Razorback Road Show was able to make a return, with Director of Athletics Hunter Yurachek, Head Football Coach Sam Pittman and the nation's best live mascot, Tusk V, making their way across the Natural State. The Road Show tour included daytime visits by Tusk V throughout the state, culminating with evening events with Razorback fans in the evening. From Harrison to Dumas, Hot Springs to Little Rock, fans all over Arkansas were Calling the Hogs.