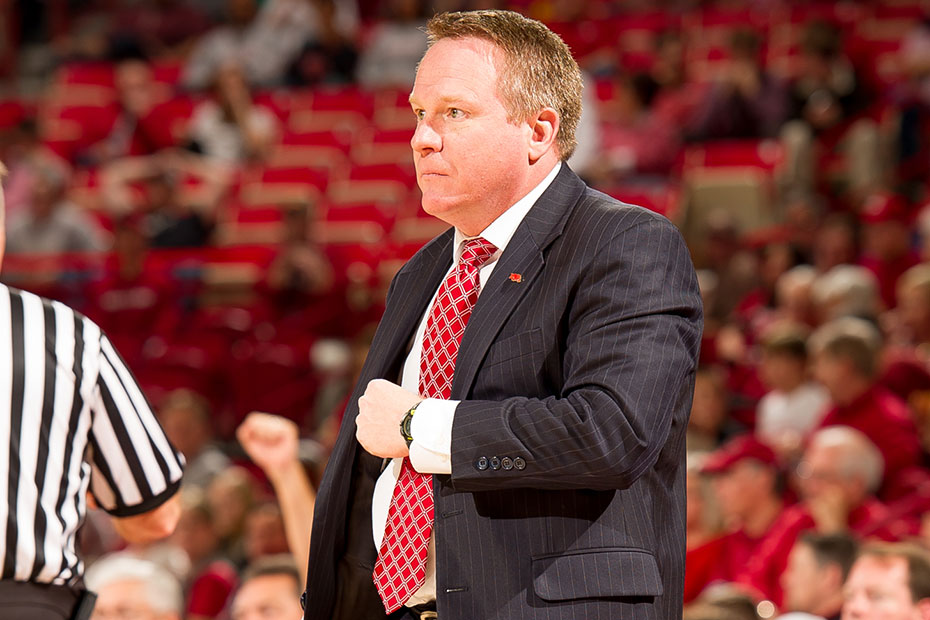 Zimmerman Hits The Airwaves
FAYETTEVILLE, Ark. – A 20-year coaching veteran and mainstay with the Razorbacks, Matt Zimmerman will join the IMG Razorback Sports Network as a color analyst for the 2016-17 Arkansas men's basketball season.
Zimmerman will work alongside Voice of the Razorbacks Chuck Barrett who will handle play-by-play duties for a seventh consecutive season. In addition to his broadcasting duties, Zimmerman enters his sixth year with the program and his first as the director of operations, overseeing the day-to-day happenings within the program, including on-campus recruiting, student-athlete visits, team travel, summer camps and the budget.
"I am excited to accept the invitation to join the Razorback Sports Network and work alongside Chuck Barrett," Zimmerman said. "I am humbled and appreciative of Jeff Long, Mike Anderson and David Shoemaker for giving me this opportunity and I am proud to live out my daily dream of representing the Razorbacks."
Along with 20 years of coaching at the high school and college ranks, Zimmerman's ties to Arkansas date back to his days as a student when he served as manager at his alma mater under Naismith Hall of Fame head coach Nolan Richardson. In his three years working with the Razorbacks, Arkansas won two Southwest Conference (SWC) Championships, two SWC Tournament titles and made three NCAA Tournament appearances, including a Final Four run during the 1990 season that ended in a 30-5 overall record.
"Matt will bring energy and an informed basketball perspective to his role as the color analyst on our men's basketball broadcasts," Vice Chancellor and Director of Athletics Jeff Long said. "His passion for the Razorbacks and for the game of basketball is something that I know will resonate with Razorback fans. Matt's experience on the bench as a coach for more than two decades will provide listeners with insight into the game and our program."
For more information on Arkansas men's basketball, follow @RazorbackMBB on Twitter.