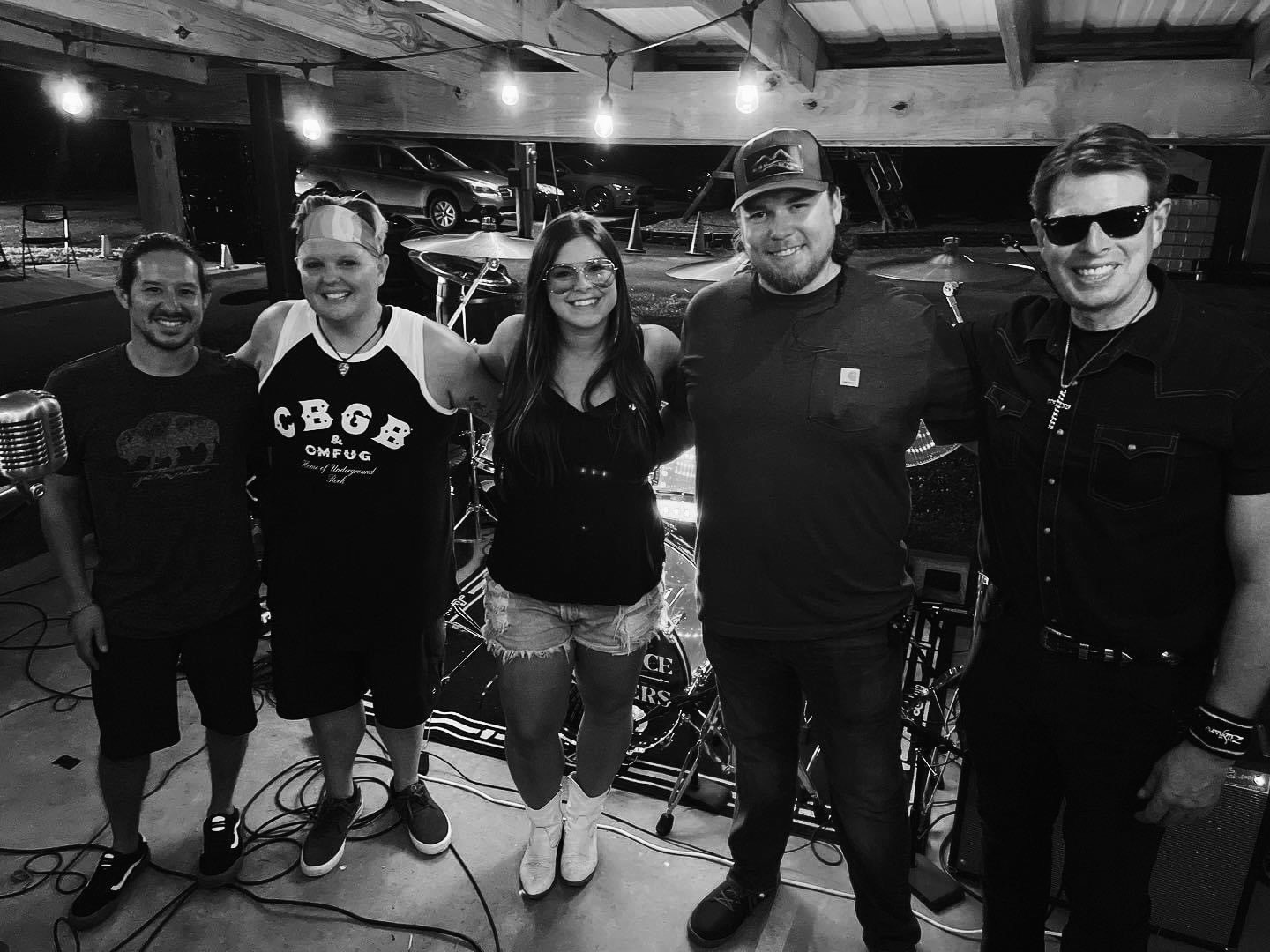 Abbey Pierce and The Sinners to Headline HogTown Saturday
HogTown, the pregame destination for Razorback fans of all ages, is located on Maple Street just north of Donald W. Reynolds Razorback Stadium between Razorback Road and Stadium Drive.
This free event will begin four hours prior to Saturday's game against South Carolina and conclude 30 minutes prior to kickoff to allow fans time to enter the stadium to enjoy the 'Best in Sight and Sound' Marching Band pregame performance.
Abbey Pierce and The Sinners, a five-piece group from Fayetteville, comes together to celebrate music's biggest hits in a catalog that spans the decades; classic rock ballads, boot-scootin' country, and genre mashups, too. Official concert kickoff is set for 7:30 a.m.
THERE'S SOMETHING FOR EVERYONE
Open to fans of all ages. No game ticket required.
Food truck options featuring a variety of menu items for all kinds of eaters.
Beer Garden located by the main stage with Happy Hour specials offered during the first hour.
Interact with the greatest live mascot in college sports, Tusk V, plus enjoy a pep rally featuring the Razorback spirit squads, mascots and marching band.
Entertainment options including inflatables plus a balloon twister, caricature artist and face painter.
Enjoy live games across the nation on a giant jumbotron.
Experience interactive corporate partner setups, including Coke, Stuffed Puffs, Taki's, Whataburger and Ford.
EATS AND TREATS ON THE STREET
Bondi Bowls: Bringing the beach to YOU, Healthy and Nutritious Acai + Pitaya Bowls!
Carsten Concessions: Offering up your favorite carnival treats including foot long corn dogs and funnel cakes!
Delta Biscuit Co.: Serving up Buttermilk Biscuits, Gravy, and Southern Breakfast Staples.
Hype Coffee: We've gone from serving our country to serving YOU delicious coffee and specialty drinks!
Meaux Beignet: Bringing MEAUX smiles to NWA!
Saguaro Southwest Grill: Grilling up southwest favorites including tacos, burritos, burgers and more!
Smoke Eater Grill: Serving up breakfast burgers, burritos and tacos! *First Responder owned & operated with 10% discount to First Responders!
HOGTOWN SCHEDULE OF EVENTS
7 a.m. — HogTown opens
7:30 a.m. — Abbey Pierce and The Sinners performance
8:15 a.m. — Razorback Marching Band Parade from Walker Pavilion to Lot 44
8:30 a.m. — Pep Rally in Lot 44
8:45 a.m. — Hog Walk featuring Coach Sam Pittman and Razorback Football
9:40 a.m. — Razorback Drumline performance at the Wild Band of Razorbacks statue
10:30 a.m. — HogTown closes
11 a.m. — Beat South Carolina
3 THINGS YOU SHOULD KNOW
To accommodate the setup and operation of HogTown, Maple Street, from the intersection of Stadium Drive to Razorback Road, will close to all traffic beginning at 7 p.m. on Friday, Sept. 9.
On Friday and Saturday, access to Lot 44 outside the Frank Broyles Athletic Center will still be available via the east entrance on Stadium Drive and the west entrance on Razorback Road.
Maple Street, from the intersection of Stadium Drive to Razorback Road, will reopen to all traffic on gameday at the end of the 2nd quarter.