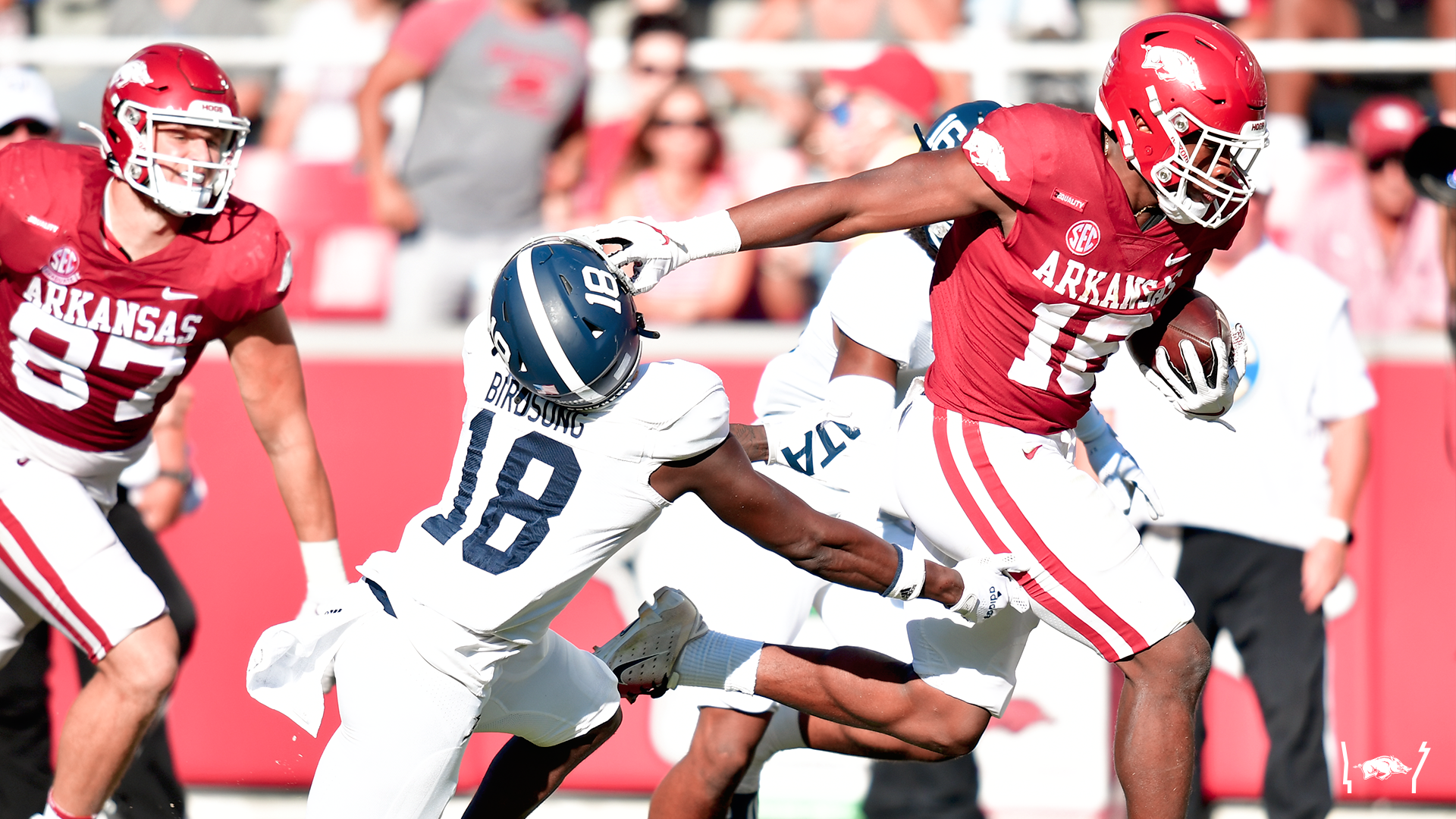 Hogs Roll Georgia Southern, 45-10
FAYETTEVILLE, Ark. – Arkansas moved to 3-0 inside Donald W. Reynolds Razorback Stadium on Saturday afternoon, cruising to a 45-10 win over Georgia Southern.
Q1, 13:19: A BOMB on the very first play! KJ connects with Tyson Morris for 47 yards to get things started!
Q1, 12:12: TOUCHDOWN, ARKANSAS! Trelon Smith hits paydirt to give the Hogs the early lead!
Q1, 3:40: Six More! This time it's Dominique Johnson from 11 yards out!
Q2, 8:49: SNAGGED for six! Tyson Morris goes up and gets it, and the Hogs lead by 21!
Q3, 13:36: DIME. KJ to Warren Thompson from 60 yards out to extend the lead!
Q3, 11:32: LONG DISTANCE HOUSE CALL! KJ to Treylon. 91 yards. SEE YA.
Q4, 8:30: Malik is in! First score as a Hog!