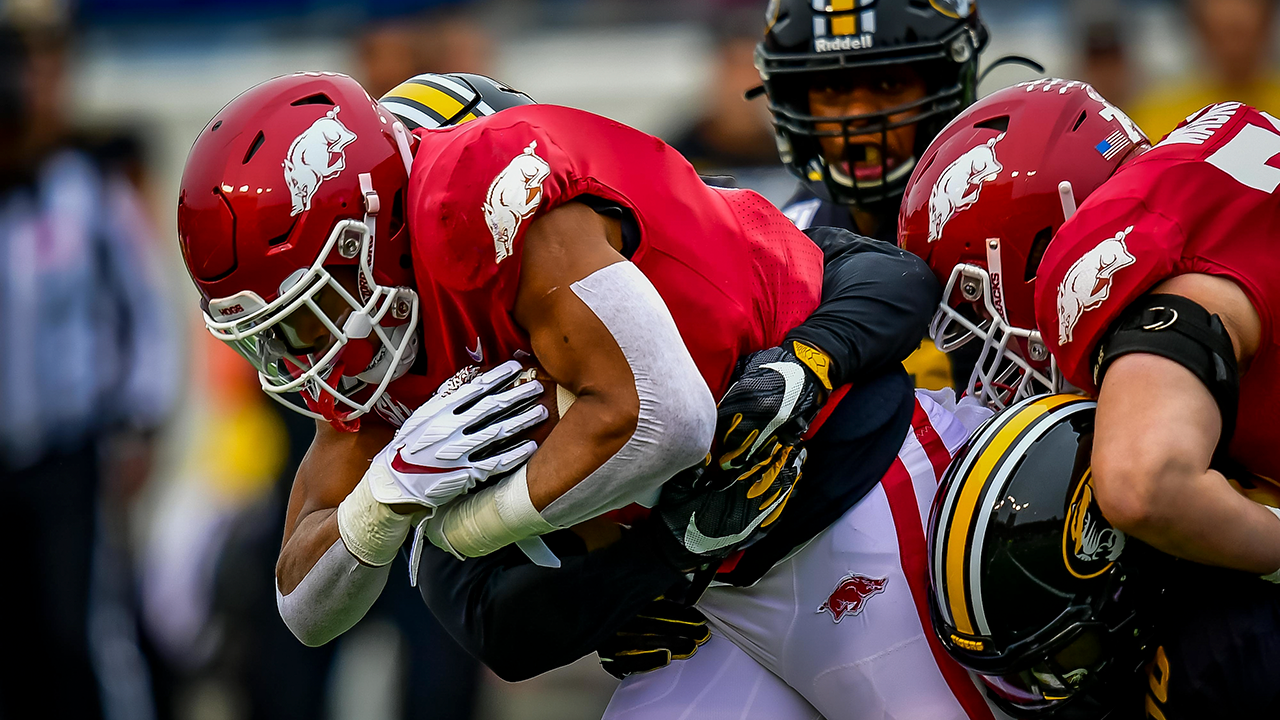 Hogs Drop Season Finale to Missouri
LITTLE ROCK – The Razorbacks football team fell in its season finale on Friday evening at War Memorial Stadium. The Missouri Tigers defeated Arkansas 24-14 in the Battle Live Rivalry game.
13:34, 3rd Quarter | The Hogs take a four-point lead off Jack Lindsey's 10-yard toss to Grayson Gunter. It's Lindsey's second house call through the air on the day.
15:00, 3rd Quarter | Greg Brooks Jr. comes up with the interception for the Hogs on the first play of the third quarter.
6:49, 1st Quarter | Arkansas capitalizes off the Missouri turnover as Jack Lindsey and Trey Knox connect for the 19-yard score to put the Razorbacks up seven.
11:17, 1st Quarter | The Razorback defense stops Missouri on fourth and one, giving the ball over to the offense in Tiger territory.