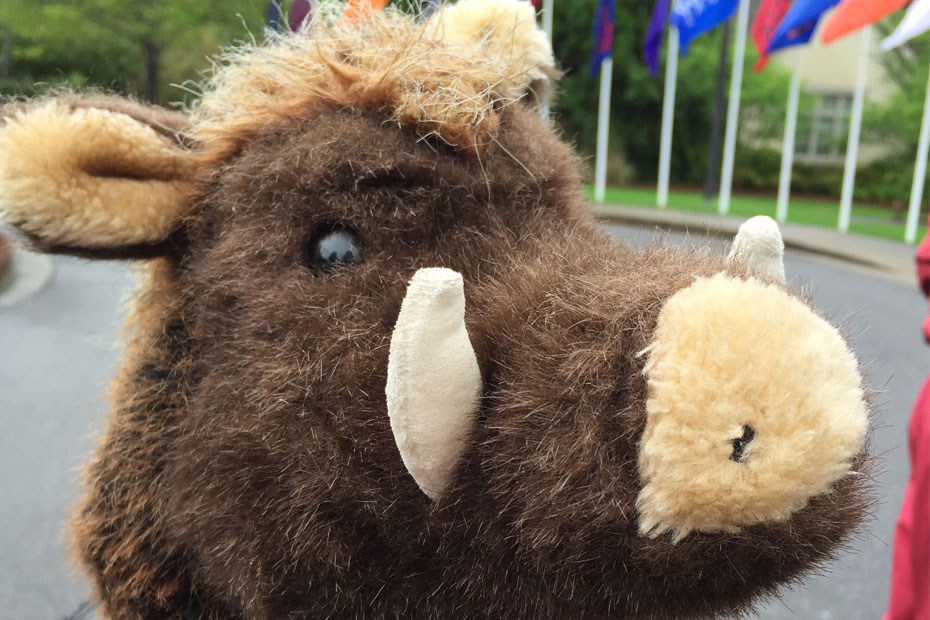 Benton, Kim And Fassi Qualify For U.S. Women's Open
FAYETTEVILLE, Ark. – The University of Arkansas women's golf team had three student-athletes earn spots in the 2018 U.S. Women's Open on Monday.
Juniors Kaylee Benton and Dylan Kim tied for first place in Irving, Texas, while junior Maria Fassi finished second in Houston, Texas.
Kim and Benton Win In Dallas
Teammates stick together and that was certainly the case at Las Colinas Country Club in Irving, Texas, on Monday. The duo finished shooting 4-under 138's with Kim going 70-68 and Benton carding 68-70.
Benton and Kim combined for 16 birdies with three coming on hole 18 of the course.
Fassi Finishes Second At Houston
ANNIKA Award finalist Maria Fassi played to a 1-under 143 with rounds of 69-74 to qualify for the U.S. Women's Open. Playing at The Deerwood Country Club, in Houston, Texas, the Razorback junior finished second to make the cut.
Fassi had five birdies and two eagles in 36 holes of play.
This year's U.S. Women's Open takes place at Shoal Creek Club, in Shoal Creek, Alabama, May 31-June 3, 2018.
More Information
Keep up with all of the latest news and information and get behind the scenes looks into our program on our social media accounts. Follow us on Twitter at @RazorbackWGolf and check out our Facebook page "Razorback Women's Golf." Stats, news and player information can be found at ArkansasRazorbacks.com.