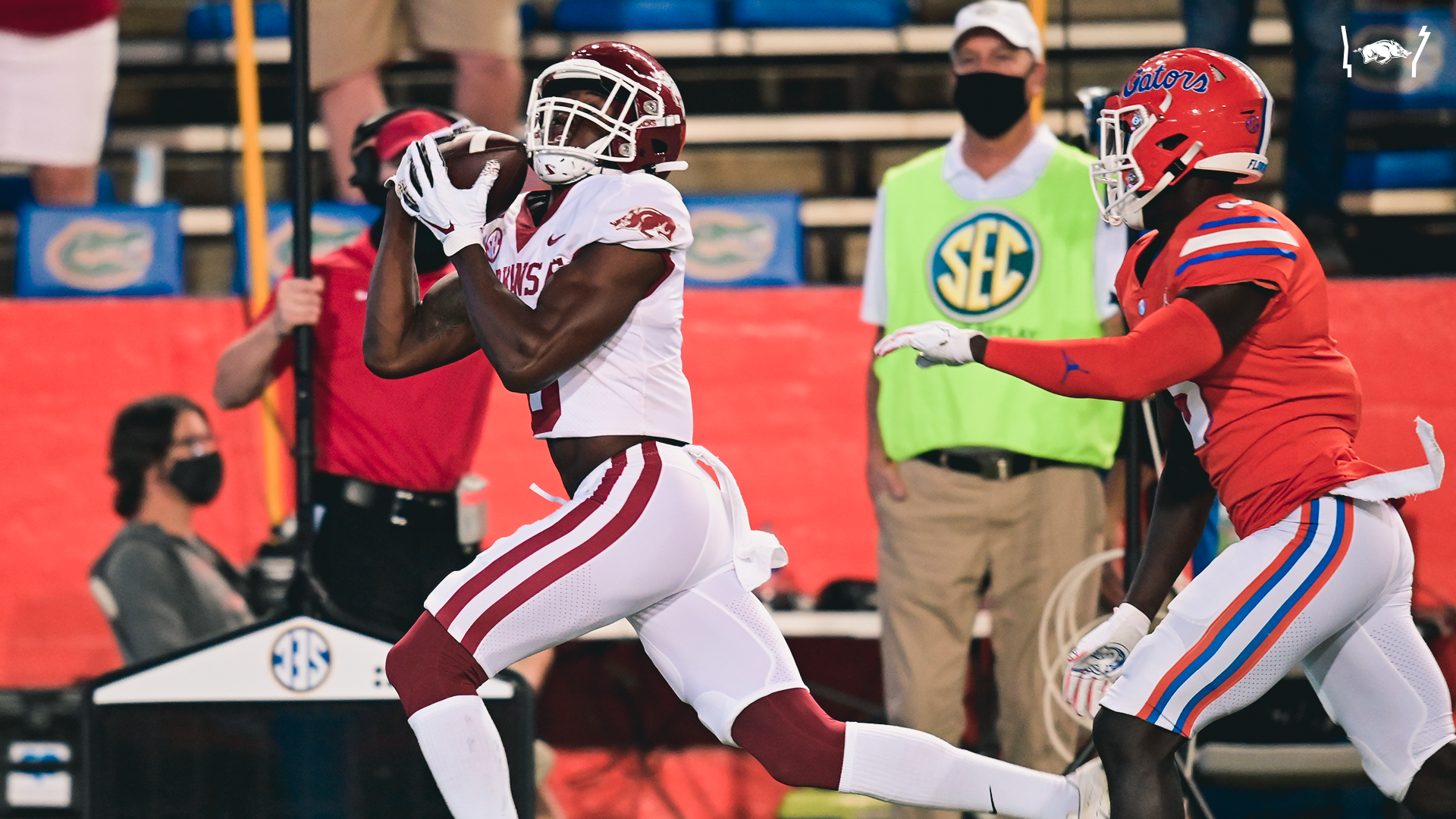 Arkansas Falls On The Road To No. 6 Florida
GAINESVILLE, Fla. – Arkansas fell on the road on Saturday night, losing to No. 6 Florida, 63-35.
6:17, Q1: TOUCHDOWN, HOGS! How about that from Feleipe Franks?? Drops it into Woods for six!
3:16, Q1: What a stop! Defense forces a turnover on downs!
7:08, Q2: SEE. YOU. LATER. Trelon Smith TO THE HOUSE!
12:10, Q3: TOUCHDOWN, ARKANSAS! Boyd in for six!
12:08, Q4: Touchdown, Arkansas! Mike Woods AGAIN!
0:50, Q4: Touchdown, Hogs! KJ in for six!