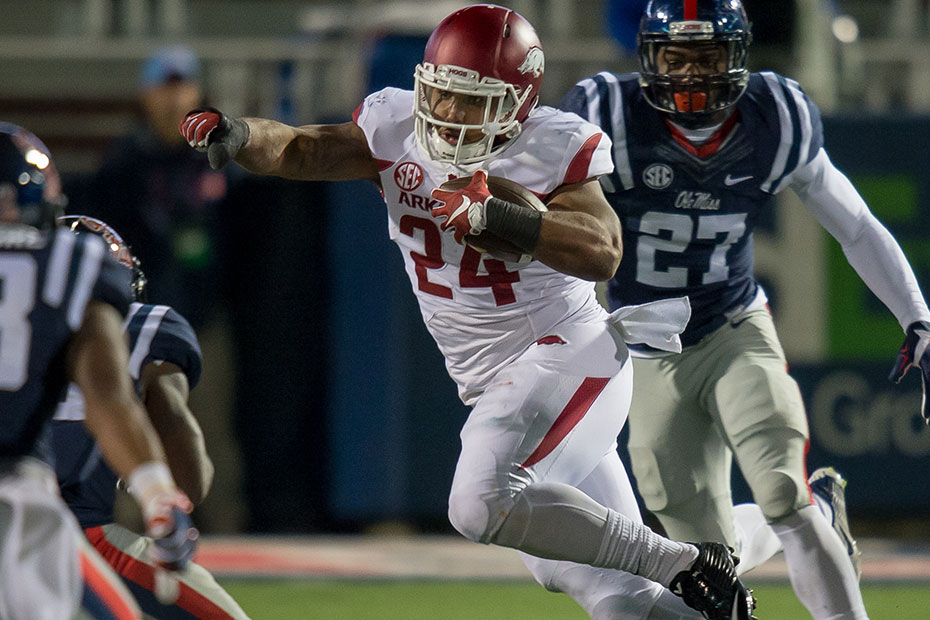 RB Kody Walker Suffers Injury
Arkansas senior running back Kody Walker suffered a broken right foot during Tuesday's practice, which was the ninth practice of the spring for the Razorbacks. Below is a statement from head coach Bret Bielema about Walker's injury.
Walker had 90 carries for 394 yards and six touchdowns in 2015.
Coach Bielema Statement
"Unfortunately Kody suffered a broken foot during yesterday's practice. It required surgery that went well today and doctors expect a full recovery. It's a pretty standard foot injury that we've dealt with in the past and we expect him to be full-go by June. If anyone knows how to battle adversity it's Kody Walker."