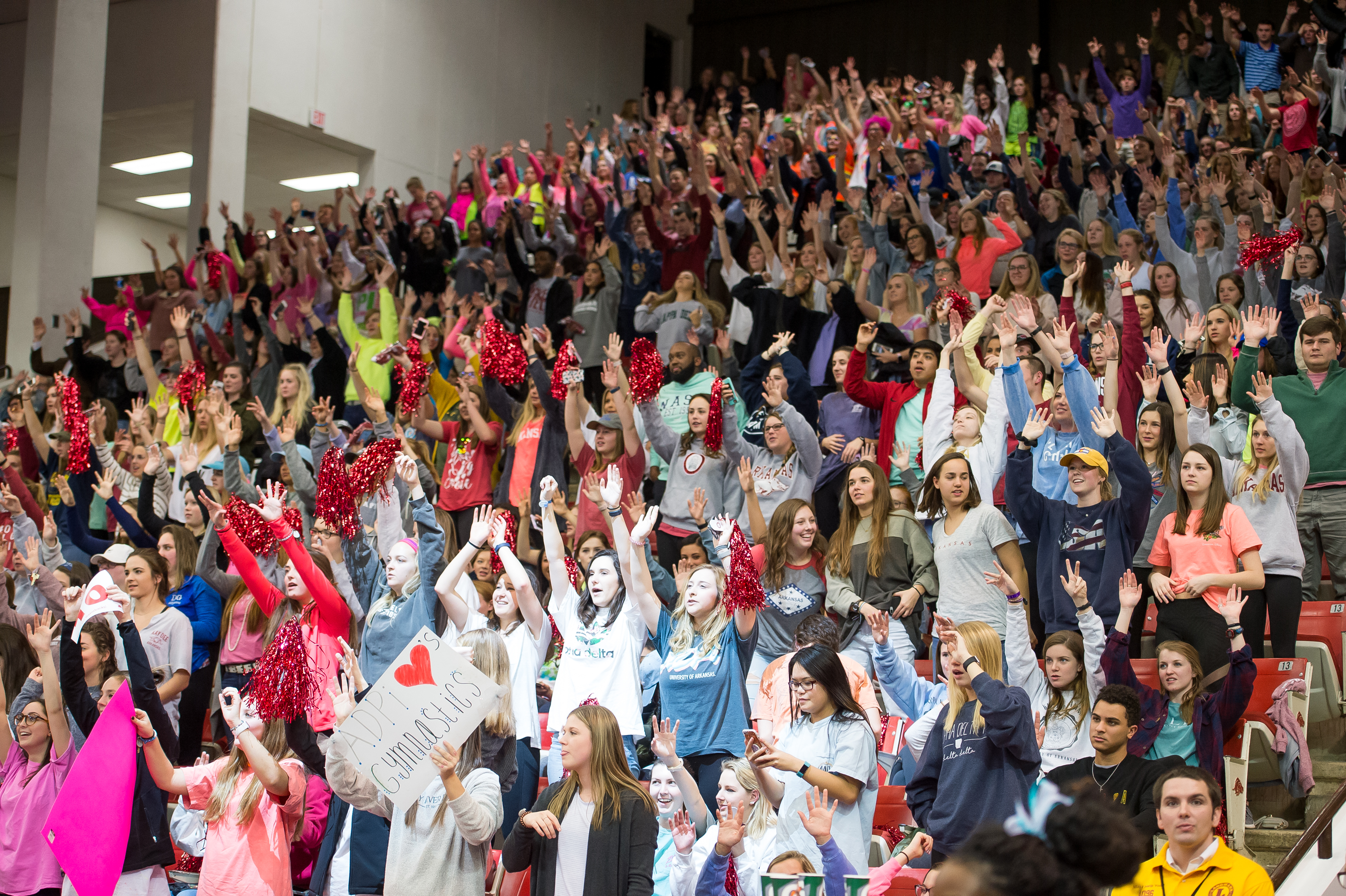 Derrick Joins 2018 Gymnastics Class
FAYETTEVILLE, Ark. – Arkansas gymnastics head coach Mark Cook announced the addition of Katarina Derrick to the 2018 class Friday. Derrick will join a freshman class that includes Amanda Elswick and Kennedy Hambrick.
Elswick, Hambrick Join 2018 Class
Derrick comes to Arkansas from Pearland Gymnastics in Pearland, Texas where she has competed at Level 10 since 2014. This past spring, she had 12 top-five finishes on events, including one event title on each of the vault, beam and floor.
Dating back to 2017, Derrick has recorded seven all-around scores of 36.000 or higher in eight meets competed in. At her last meet of the 2018 spring campaign at the Brestyans Las Vegas Invitational, she set a career high of 9.650 on the vault.
Derrick will join a Razorback team that will return 17-of-24 competed routines. Arkansas will be looking to replace two vault and bar performances, while returning five of six performers on both the floor and the beam. The Razorbacks finished this past season as the 10th-place team at the NCAA Championships in St. Louis.
"As soon as I stepped foot on campus I knew Arkansas was the school I wanted to attend," said Derrick. I have always wanted to compete in division one college gymnastics and only dreamed of competing in the SEC and when the opportunity came I knew I had to grab it. I love how close the team is and I can't wait to be to be a part of the Razorback family."
Katarina Derrick Personal Bests (Level 10):
Vault: 9.650 | Bars: 9.500| Beam: 9.725| Floor: 9.550| AA: 38.125
For more information on Arkansas gymnastics, including in-meet updates, follow @RazorbackGym on Twitter.