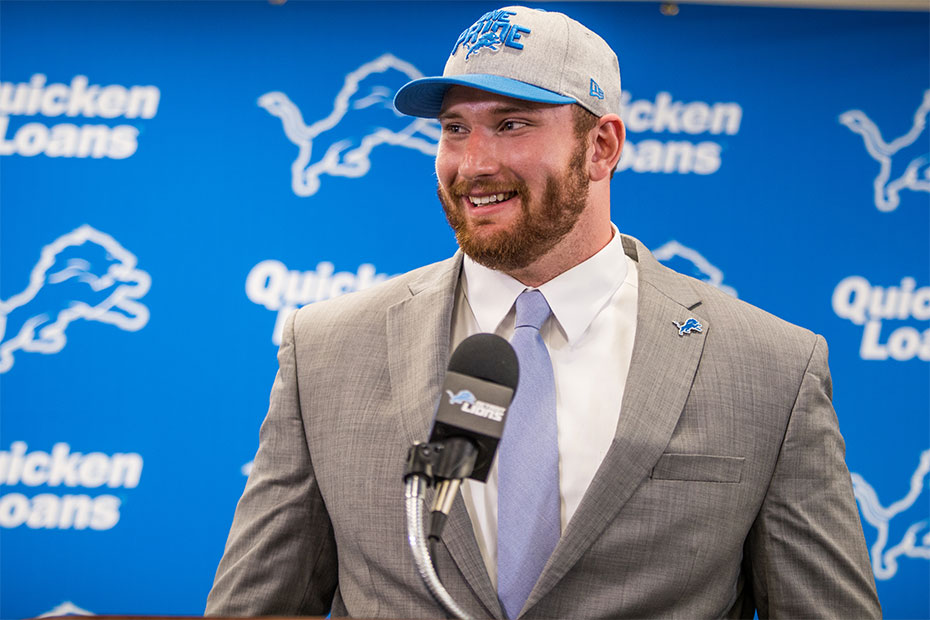 Detroit Lions: Ragnow Embraced His Role In The Trenches Early On
DetroitLions.com | By: Tim Twentyman | April 27, 2018
Like most young kids just starting out with football, Frank Ragnow probably had grand dreams of being the star running back or a stud quarterback.
Unfortunately for him, he was bigger than everyone else, and youth football rules have weight limits for kids that can touch the football. Ragnow was too big to touch the ball.
He was forced into the trenches early on, and that's where he started to build a different kind of mentality for the game — A nastiness, if you will.
Offensive linemen don't get much of the glory. They're usually the ones that love the physical nature of the game.