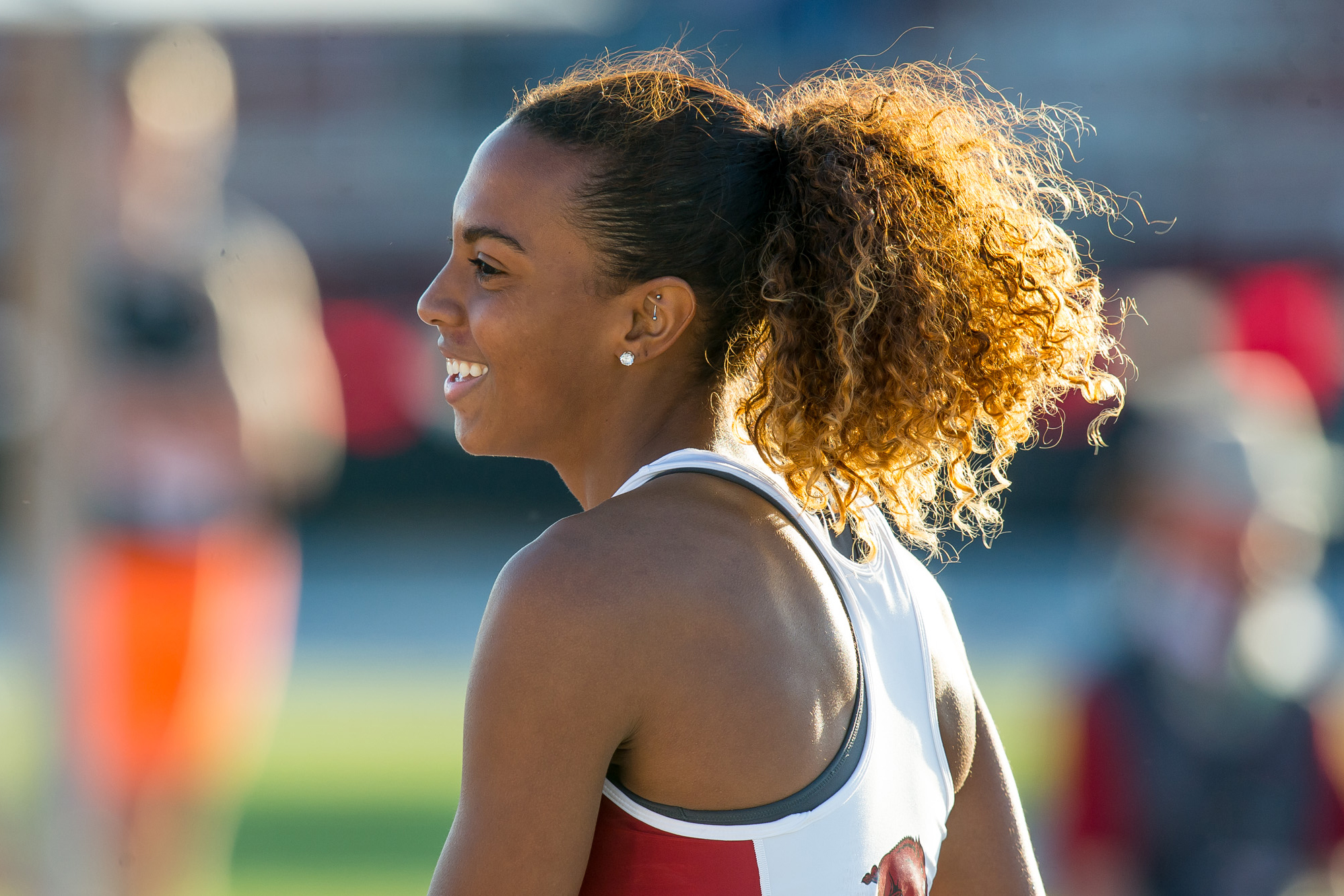 Ellis-Watson Awarded NCAA Postgrad Scholarship
INDIANAPOLIS – Nine-time first team All-American Taylor Ellis-Watson has been selected to receive the NCAA Ethnic Minority Enhancement Program Postgraduate Scholarship for Careers in Athletics.
The mission of the enhancement programs is to provide qualified minority and female candidates opportunities to pursue careers in intercollegiate athletics through postgraduate scholarships. Twenty six total scholarships are awarded by the NCAA to 13 ethnic minorities and 13 female college graduate applicants.
Currently in the midst of her final Arkansas track and field campaign, Ellis-Watson has proven herself as a strong academic and athletic leader for the Razorbacks.
During the 2016 indoor season the Philadelphia native raced to three Southeastern Conference Athlete of the Week accolades during regular season competition. Championship season brought more recognition for the sprints standout as Ellis-Watson collected an SEC gold medal and NCAA silver medal for her efforts at 400 meters.
A 2015 University of Arkansas honors graduate, Ellis-Watson successfully balances her athletic workload alongside a rigorous academic schedule. She was selected as the 2016 SEC Indoor Co-Scholar Athlete of the Year in acknowledgement of her 4.00 GPA attained while pursuing a Master's of Science in clinical and mental health counseling.
Ellis-Watson is a two-time SEC honor roll and USTFCCCA All-Academic selection. She holds the second best indoor and outdoor 400-meter performances in Arkansas history and has earned four NCAA national runner-up titles during her time as a Razorback. On May 12-14, Ellis-Watson will look to pick up her fourth SEC title as well as continuing to prepare for June's NCAA Outdoor Championships and July's U.S. Olympic Trials.
For more information on Arkansas track and field including in-meet updates, follow @RazorbackTF on Twitter.