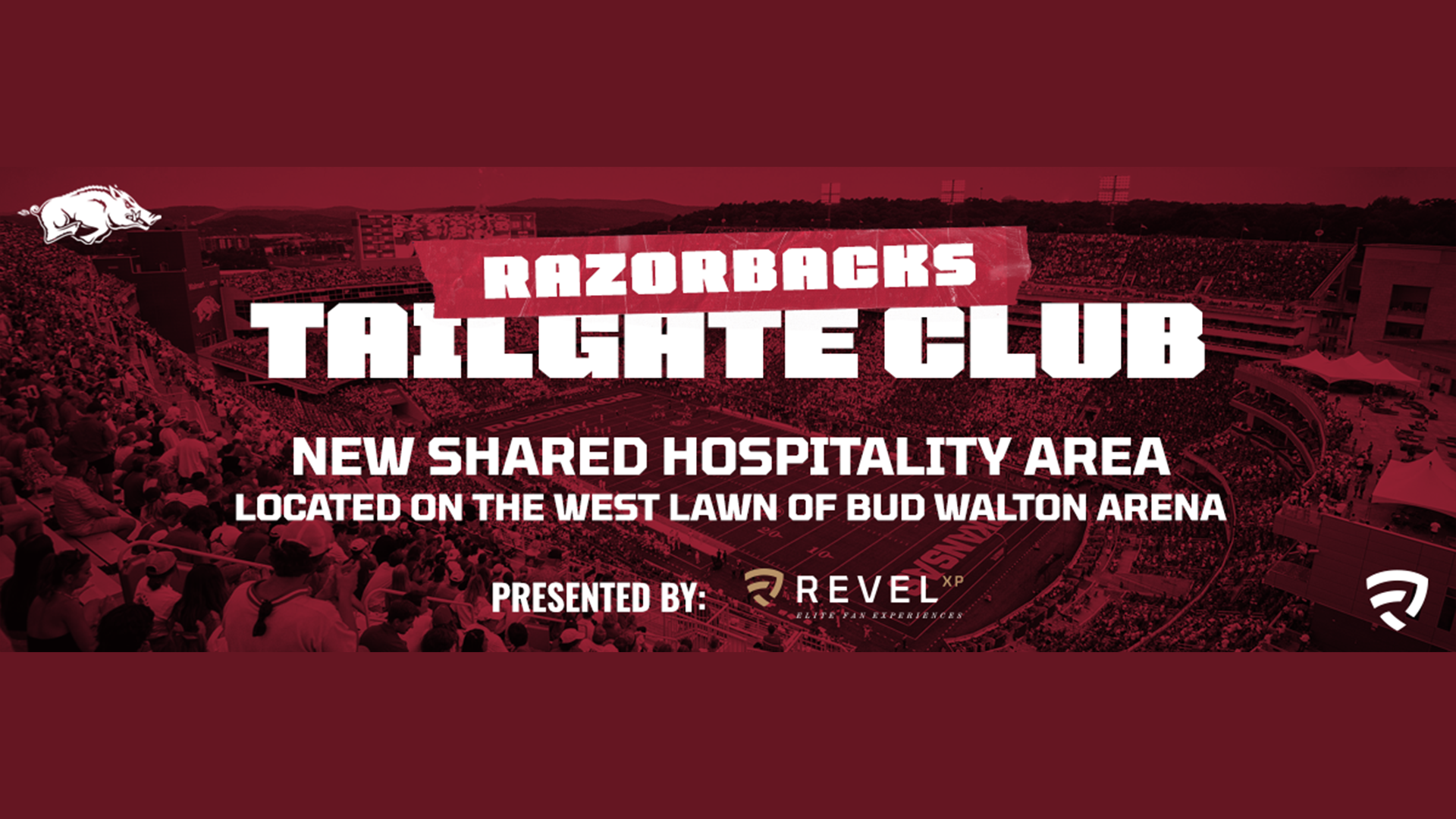 Enhance Your Gameday Experience at the NEW Razorbacks Tailgate Club!
Join us this Saturday at our new exclusive Razorbacks Shared Hospitality Tailgate Club located on the west lawn of Bud Walton Arena!
Club amenities include an open-air sports bar concept with TVs featuring games from across the country, tailgate games and an all-you-can eat tailgate menu, including soft drinks along with three (3) drink tickets for beer and wine.
Club hours for Saturday's game are from 11 a.m. until 2 p.m. and will feature an exclusive access location for members to enter.
Reserve your spot today for $65. Groups of 10 or more can take advantage for $55 per person.
Call 479-316-0115 or click on the link below to purchase your club membership today!

https://revelxp.com/arkansas?selectedEvent=1857