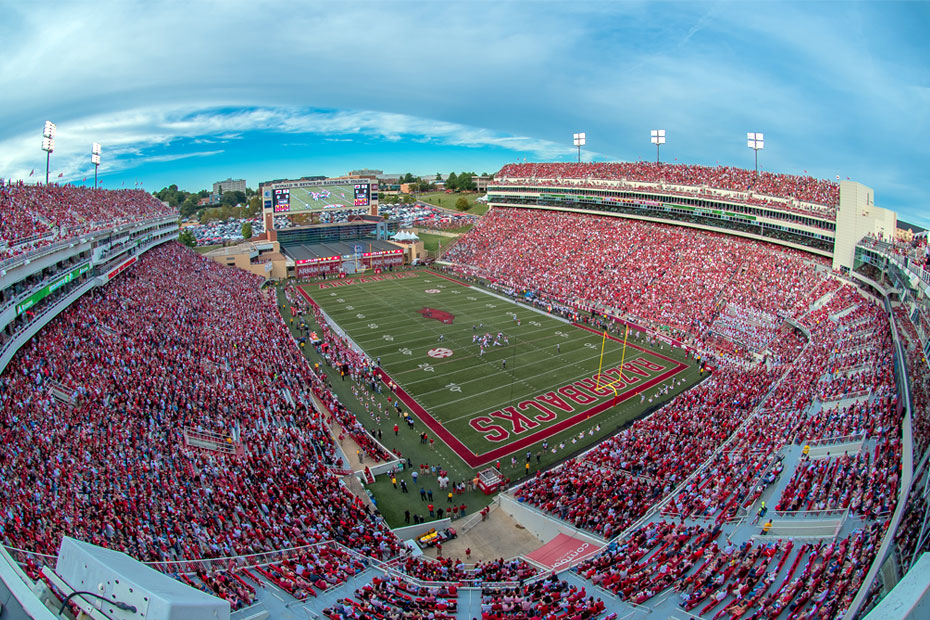 Every Game On Sale
Summertime is here and the countdown to kickoff is underway! Season tickets, mini plans and single game tickets are now ALL on sale for the 2018 season. Don't miss out on the start of the Chad Morris era. Let's lock arms, get in the left lane and hammer down!
Every game for the most efficient cost + the benefits of being a season ticket holder: Access to season ticket holder only events, early access for ticket on sales including bowl games and more.

The best two games in a 2-Pack: Alabama & LSU
Grab them while they last!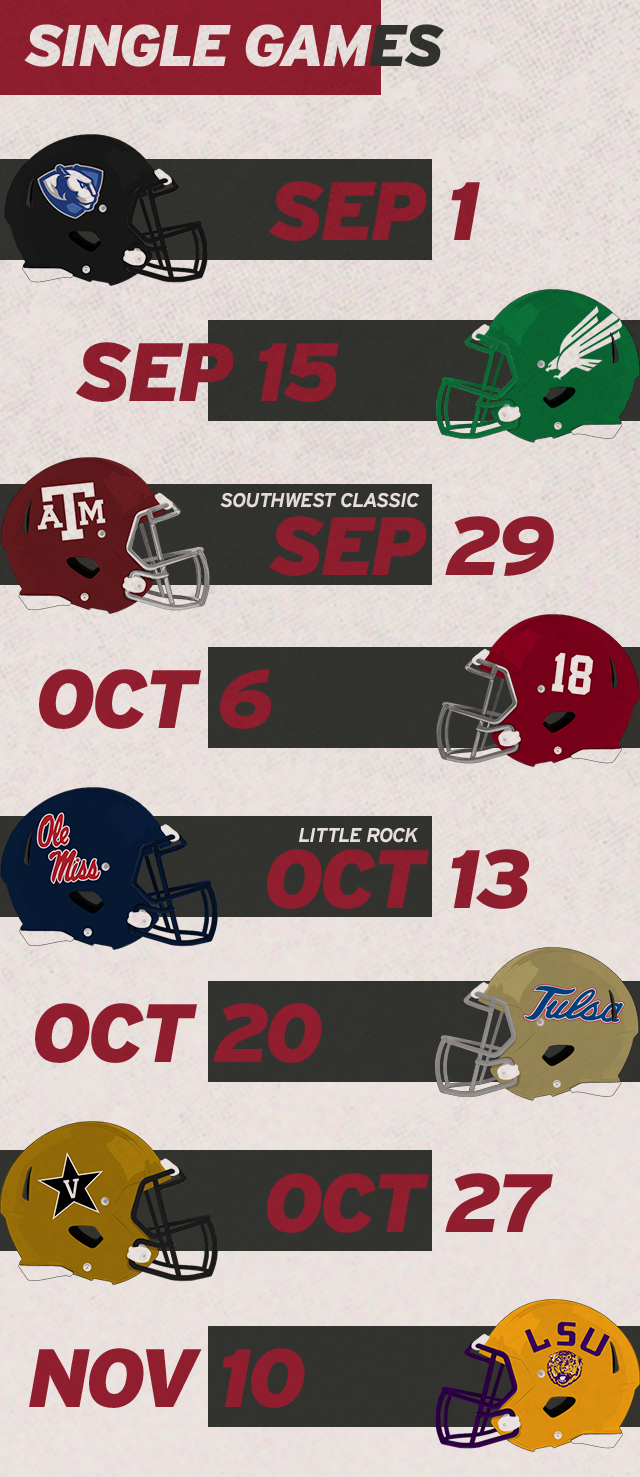 Fayetteville: Eastern Illinois, North Texas, Alabama, Tulsa, Vanderbilt, LSU
Little Rock: Ole Miss
Dallas: Texas A&M in Southwest Classic