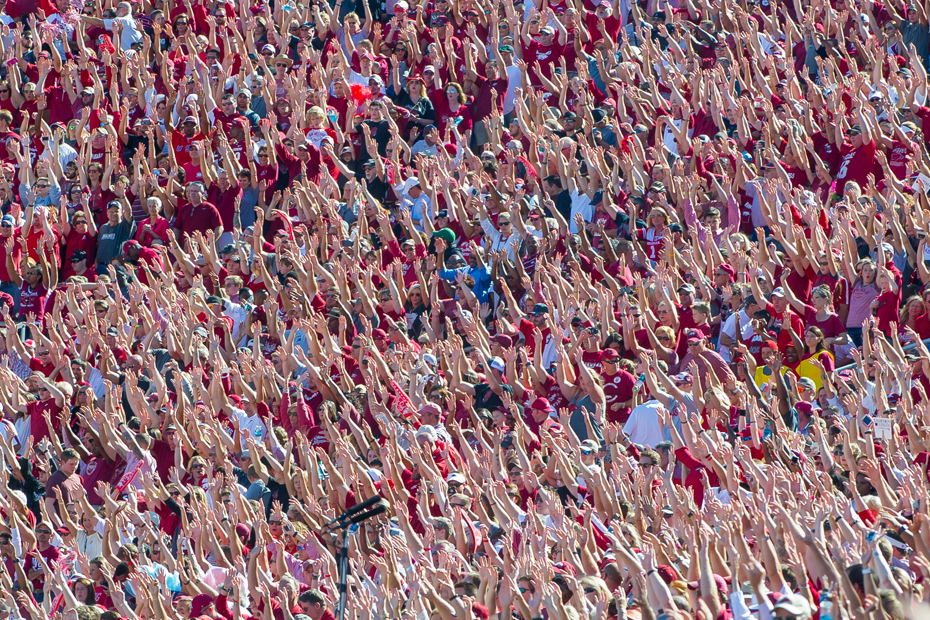 Fans invited to Razorbacks' send-off for Texas Bowl
Arkansas fans are invited to join the Best in Sight & Sound Band and the Razorback Spirit Squads for a public send-off celebration on Tuesday, December 29 at 12:30 p.m. as the Razorbacks head to Houston for the Mercari Texas Bowl.
The send-off will take place on campus along Meadow Street (off of Razorback Road) between the football practice field and John McDonnell Track. Free parking will be available in the Meadow Street Parking Garage and surrounding campus lots off Razorback Road.
Fans are encouraged to wear their Razorback gear and bring a sign to show their support for the team as they leave campus.
All fans are reminded to wear a face mask and maintain social distance during the event.