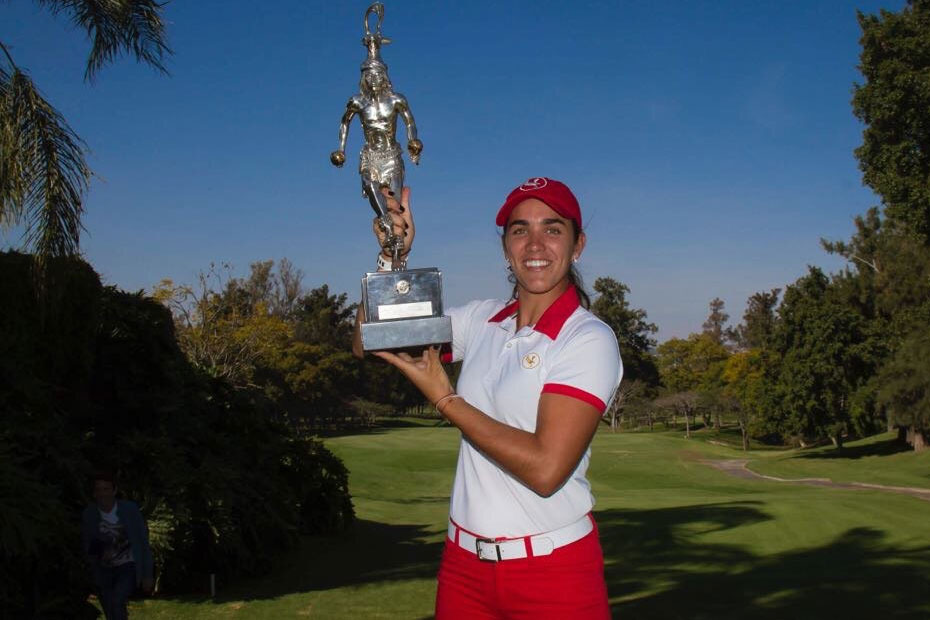 Fassi Wins Mexican Am - Again
GUADALAJARA, Mexico – University of Arkansas junior Maria Fassi played to a 10-shot win at the Campeonato Nacional de Aficionadas 2018 in Guadalajara, Jalisco, Mexico, on Sunday.
Fassi dominated the four-day event shooting nine-under with scores of 66-71-76-66=279, at the Guadalajara Country Club. It is Fassi's third title in four years at this event.
Fassi had a solid fall helping the Razorbacks to a No. 3 final ranking after the first semester of the season. She is currently ranked No. 25 by the World Amateur Golf Ranking and is the No. 4 amateur player according to Golfweek.com.
Razorback teammate Dylan Kim finished tied for fourth shooting 75-74-74-72=295 and Cara Gorlei was 27th shooting 83-77-79-73=312 at the event.
The Razorbacks won three of four fall events with Fassi leading the team with wins at the Mason Rudolph Classic and the ANNIKA Intercollegiate. She has a 69.00 season stroke average through four events.
More Information
Keep up with all of the latest news and information and get behind the scenes looks into our program on our social media accounts. Follow us on Twitter at @RazorbackWGolf and check out our Facebook page "Razorback Women's Golf." Stats, news and player information can be found at ArkansasRazorbacks.com.