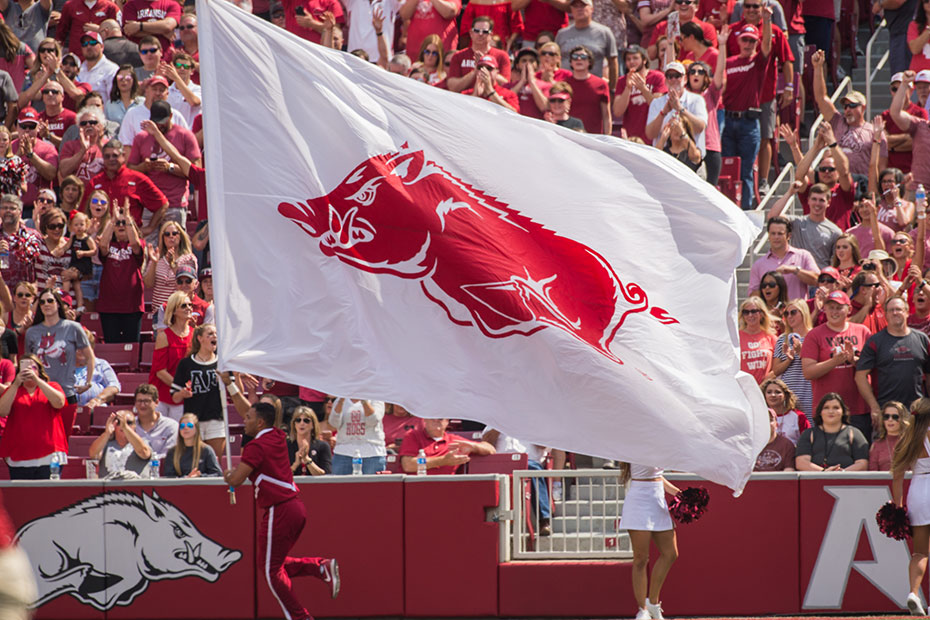 Football And Men's Basketball Announce Series With Western Kentucky
FAYETTEVILLE, Ark. – The University of Arkansas and Conference USA member Western Kentucky have scheduled a future football game and a home-and-home men's basketball series, the institutions announced Tuesday morning.
The Razorback football team will play a home game against the Hilltoppers on Nov. 9, 2019, while the men's basketball team will host Western Kentucky during the 2018-19 season at a date to be announced later, followed by a trip to Bowling Green, Kentucky, during the 2019-20 campaign.
In football, Arkansas and Western Kentucky will meet for the first time in program history, while the men's basketball programs have a history that dates back to the 1930s. On the hardwood, the Razorbacks have a 4-2 lead in the all-time series, including four straight wins in Central Arkansas from 1936-1945.
The addition of the Western Kentucky game completes the 2019 non-conference football schedule for the Razorbacks. Arkansas already has non-conference games scheduled with Portland State (Aug. 31), Colorado State (Sept. 14) and San Jose State (Sept. 21) for the 2019 season.