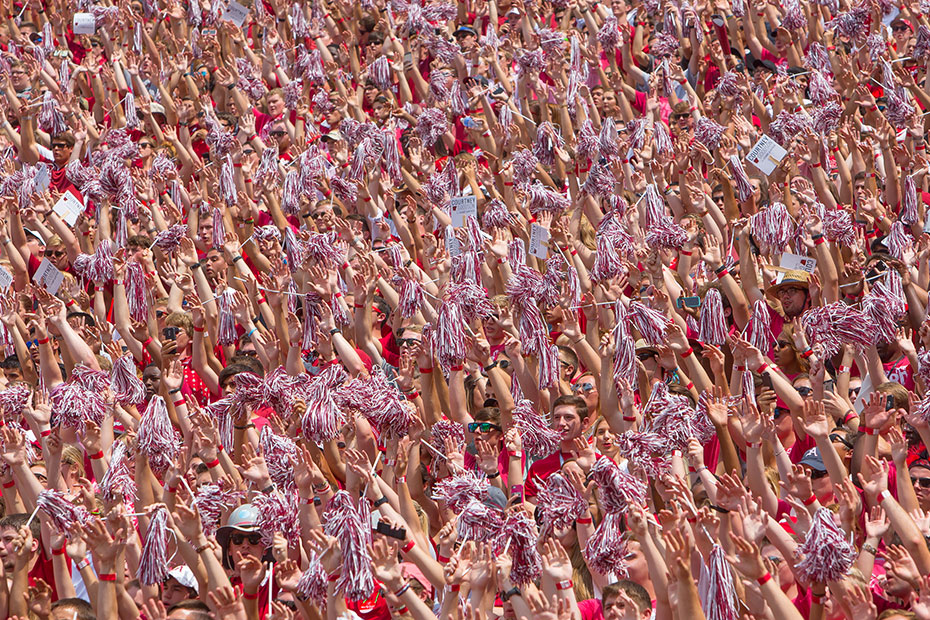 Football and Men's Basketball Games with Colorado State Announced
FAYETTEVILLE, Ark. – Arkansas and Mountain West Conference member Colorado State have scheduled a future football game and two future men's basketball games, it was announced Thursday.
The Razorbacks and Rams will square off on the gridiron Sept. 14, 2019 in Arkansas. The football matchup will be preceded by a home-and-home men's basketball series, beginning 2017-18 at Arkansas before the Razorbacks make a trip to Fort Collins, Colorado during the 2018-19 season.
"We are very excited to add Colorado State to our 2019 schedule," Arkansas football head coach Bret Bielema said. "Adding an opponent like Colorado State enhances our already-challenging schedule. It'll be a fun and competitive schedule that will give our great fans in the state of Arkansas a lot of good home games."
In football, the Razorbacks own a 3-0 advantage over the Rams in the all-time series with the last matchup coming in 1990. All three of the previous meetings were in Little Rock, as Arkansas won 43-9 in 1974, 36-3 in 1979 and 31-20 in 1990.  Bielema has never faced the Rams in his 10 seasons as a head coach.
The two programs have never met in men's basketball while specific dates for the two men's basketball games have not yet been finalized.
"Coach Eustachy is a veteran of the game that has always had tough-minded teams and I'm sure that will be the case when we start our home-and-home in 2017-18," said head coach Mike Anderson. "Both fan bases provide incredible atmospheres so it should be a great series."