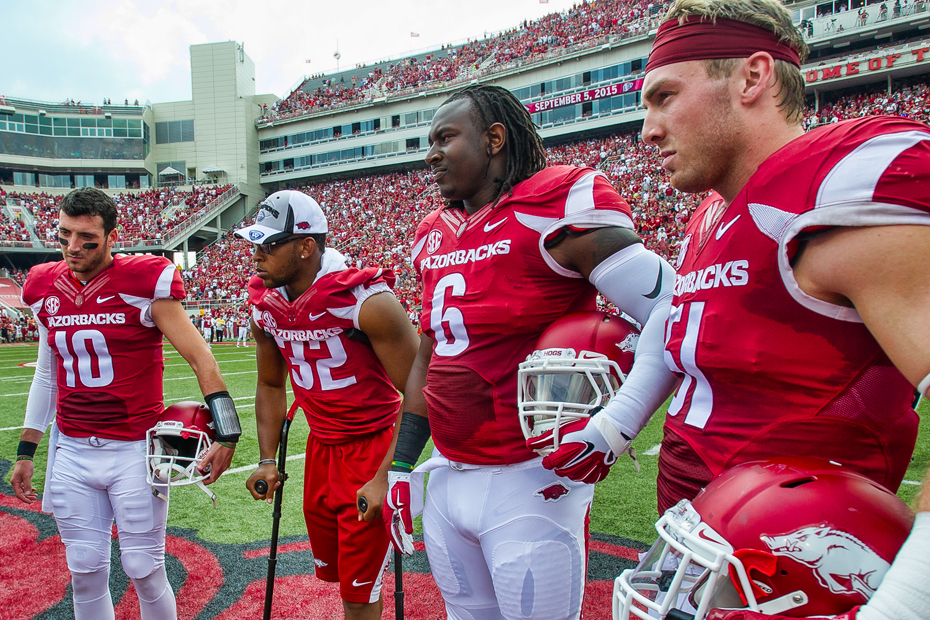 Four Uncommon Men
Players and staff crowded around head coach Bret Bielema as he delivered his post-practice assessment and an important message on one of the final days of fall camp. It was time to elect team captains, one of the most prestigious honors on any athletic team.
The vote called for two members of the offense and two members of the defense. Simple, right? Not entirely. For a Razorback captain, the qualifications and characteristics extend beyond performance on the field.
"The men you choose tonight will be guys that you feel embody our program on the field and off," Bielema said to his squad.
Later that night, as Bielema tallied the votes, he noticed a trend. Four names continued to appear on the ballots.
Those names were senior quarterback Brandon Allen, senior running back Jonathan Williams, junior linebacker Brooks Ellis and junior defensive lineman JaMichael Winston — four uncommon men and the 2015 Arkansas football captains.
"It's an incredible honor," Ellis said. "I'm grateful to have been selected by my peers. It's a huge responsibility, and I have to keep leading our guys to be the best they can be. It's been one of my goals since I've arrived here, and it's something a lot of guys strive to be."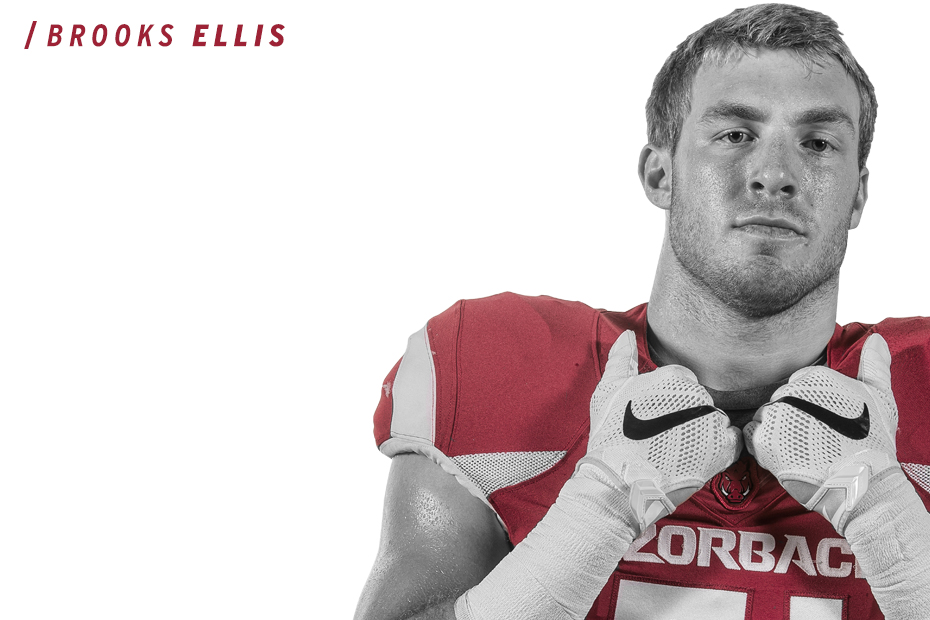 To no surprise, all four men share those same sentiments.
"It means so much to know that my teammates have the same amount of respect for me as I do for them," Winston said with a smile from ear-to-ear. "They know I will always have their best interest at heart."
But what exactly does a Razorback captain embody?
According to Allen, it's an ambassador for the program, a leader with a team-first attitude and work ethic that pushes others to maximize their potential.
"They're people that are accountable and are going to be in the right place at the right time," Allen said. "They do things right and never anything that will hurt the team. And we have a great group with those characteristics."
It's easy to assume that there's some added pressure to a captain that is also the team's starting quarterback.
But Allen doesn't see it that way.
"It's more motivation," Allen said. "A lot falls onto your plate, but that's kind of the nature of the position. You embrace it, and it motivates you that much more to succeed and help your team pursue excellence."
And Allen isn't the only one that feels driven by the honor. Williams will be sidelined for the regular season due to injury, but the setback didn't change his teammate's view of him and what he has done for the program during his tenure.
"It's a definitely a cool experience that keeps me feeling like I'm still a part of the team," Williams said. "Knowing that our guys still look at me as a leader and as somebody they as their captain, helps keep me motivated.
"I'm going to be as close to the game as possible," Williams said. "My teammates voted me captain. I want to be with them, in their ear and giving them my full support."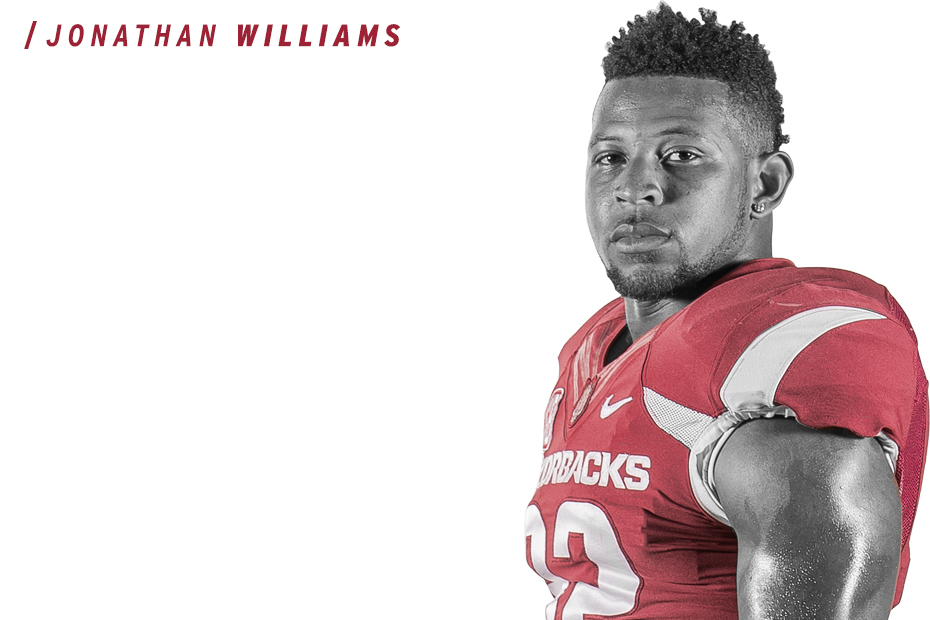 Someone that is no stranger to the role of team captain is Coach Bielema, who couldn't be more proud of the four individuals.
"I was a captain and know what it means to be a leader and represent your teammates," Bielema said. "To be voted on by your peers is very special, and I know these four men embody what our football team stands for."
The character these four men exemplify on a day-to-day basis is exceptional. And every Saturday this fall is another day for them to transmit and represent the Arkansas way, the uncommon way.