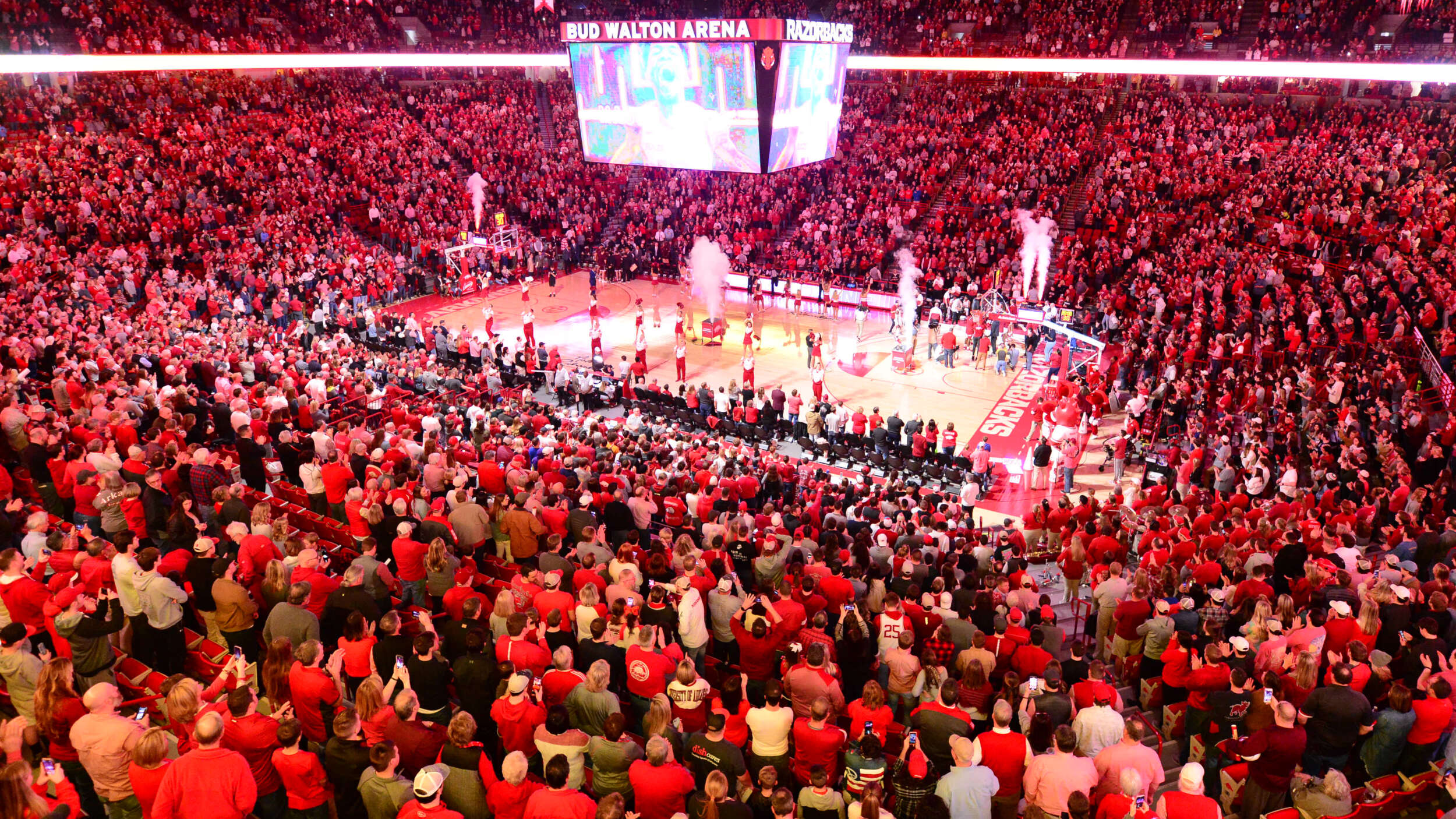 From the Desk of Hunter Yurachek
Happy New Year Fellow Razorbacks!
As we draw to a close the first week of 2020, I wanted to take an opportunity to share with you some of many exciting things going on with the Razorback program.
Arkansas currently ranks first in the Southeastern Conference and 14th in the nation in the Directors' Cup standings. In 2018-19, Arkansas earned a No. 23 finish in the Directors' Cup, marking the fifth-consecutive top-25 finish. With both winter and spring sports primed for success in the coming weeks and months, we will look forward to making it six straight in 2019-20.
Heating It Up In Hoops
If you haven't had a chance to catch a men's or women's basketball game at Bud Walton Arena yet this season, you are missing out!
For the first time since 2002, our women's basketball team was ranked in the pre-season poll and we are ranked No. 21 with a record of 13-2 (1-1 SEC) entering the second week of conference play. Chelsea Dungee and Amber Ramirez continue to light it up from the floor. Dungee was recently ranked as one of the nation's top 5 shooting guards, while Ramirez drained seven triples in a win at Auburn.
Our men's program is 12-1 (1-0 SEC), the program's best start since 2008-09, and remains undefeated on Nolan Richardson Court. It also helps that Coach Eric Musselman has one of the nation's top three-point duos including this week's HogPod guest Isaiah Joe and Mason Jones. This week it is time to hit the road with games at LSU on Wednesday and Ole Miss on Saturday before returning home the following week for two home games.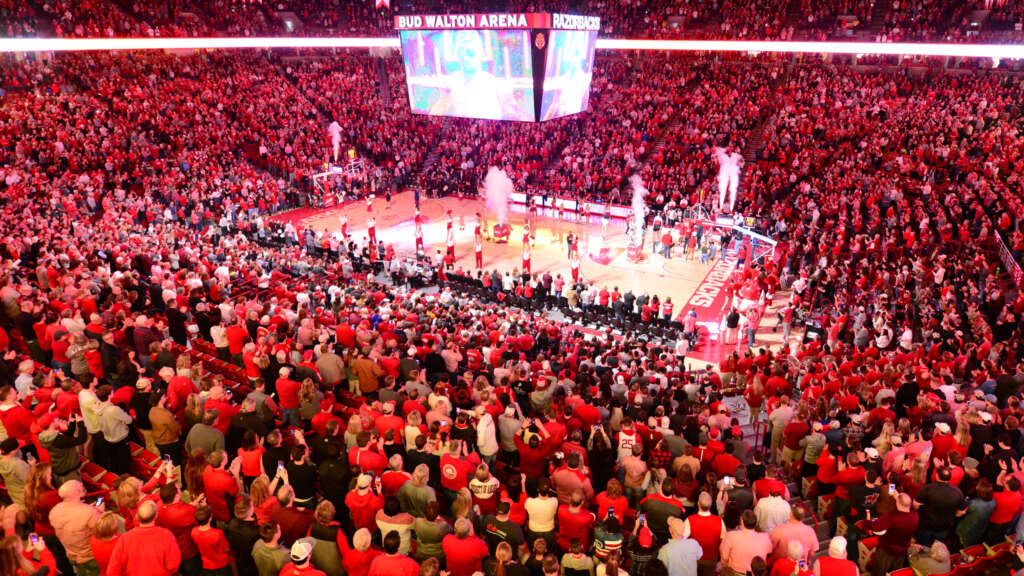 Bud Walton is Rocking
Our men's and women's basketball teams aren't the only ones filling it up at Bud Walton Arena. More than 4,200 fans were on hand for a late tip on a weeknight to Call the Hogs as the Razorback women's basketball team opened SEC play against Texas A&M. Our women's team returns home this Sunday to take on Missouri at 2 p.m.
If you haven't gotten your tickets to a men's basketball game, you better make your plans soon. All five Razorback Saturday home men's basketball games in 2020 are sold out, including the SEC Opener this past Saturday as well as Kentucky (Jan. 18), TCU (Jan. 25), Mississippi State (Feb. 15) and Missouri (Feb. 22). This marks the most games in Bud Walton Arena Arkansas has sold out in advance for men's basketball since having six in 2017-18.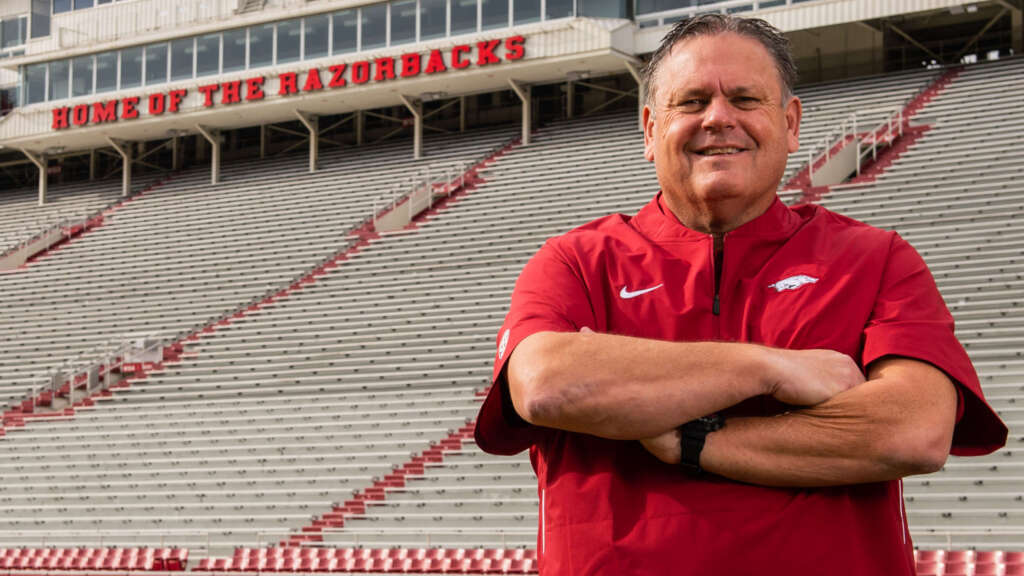 Building A Staff
This week, Coach Pittman completed his football staff and it is one of the best in the country. Coach Pittman has put together a staff that will help develop the young men we have on our team as well as attract talented prospects to come to Fayetteville. Be sure to check out the full listing and learn more about our 2020 football staff.
Back In Action
Our women's swimming and diving team returns to the home pool on January 18 when they host Drury and Oklahoma Baptist. Arkansas is ranked 26th in the latest CSCAA/TYR poll heading into 2020. Congratulations to Razorback standout diver Brooke Schultz who recently won the bronze at the U.S. Diving Winter Nationals.
The men's and women's track and field programs will get things going on the home front on Friday, January 17 at the Randal Tyson Track Center. The Razorbacks will host the Arkansas Invitational, the first of four meets to be held at the Randal Tyson Track Center this spring. Championship track at the fastest indoor track in the world. I hope to see you there.
Women's tennis opens the season at home on January 18, while men's tennis will take the court on January 28. Men's and Women's golf will hit the links beginning in February, while softball opens its season on February 7 in New Mexico.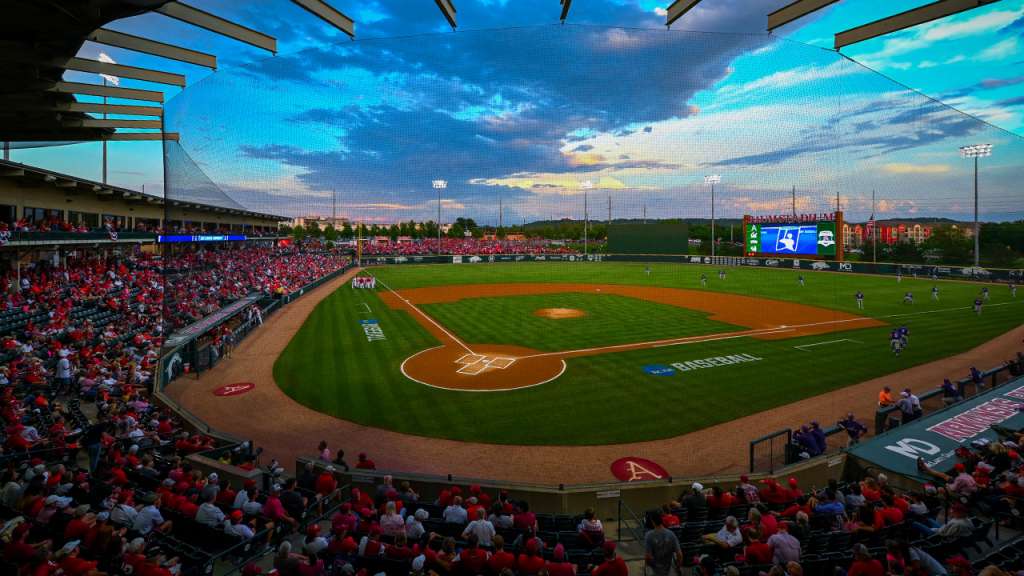 Pre-Season Buzz
Coming off back-to-back College World Series appearances, Coach Dave Van Horn and the Razorbacks have earned a No. 4 pre-season ranking from Perfect Game and a No. 9 ranking from Collegiate Baseball.
Juniors Heston Kjerstad and Casey Martin have both been named pre-season All-Americans by Collegiate Baseball and Perfect Game. The University of Arkansas was the only program in the nation to garner two first-team Perfect Game All-America selections among position players.
The Diamond Hogs open the 2020 season on Valentine's Day, Friday, February 14 vs. Eastern Illinois at 3 p.m.
Razorback Rewind
In case you missed it over the holiday break, I wanted to draw your attention to the 25 Razorback student-athletes who earned their degree at the University of Arkansas' fall commencement. Our focus is on student-athlete success, and these young men and women paved their names onto Senior Walk with their hard work and dedication.
Hog Yeahs…
• Former Razorback Men's Basketball Lettermen – We welcomed back more than 40 former Razorback men's basketball lettermen last weekend. Lettermen from seven decades took part in the festivities. It is always a pleasure to welcome our former Razorbacks back to campus!
• Taylor Werner and Katie Izzo – Razorback women's track and field standouts Taylor Werner and Katie Izzo have been named to the watch list for this year's Bowerman Award. Former Razorback Janeek Brown was one of three Bowerman finalists last season.
• Robert Cox – Congratulations to former men's tennis coach Robert Cox on his upcoming induction into the Arkansas Tennis Hall of Fame. Coach Cox led our men's program as the head coach for 26 seasons and competed as a student-athlete for the Razorbacks in 1977-78.