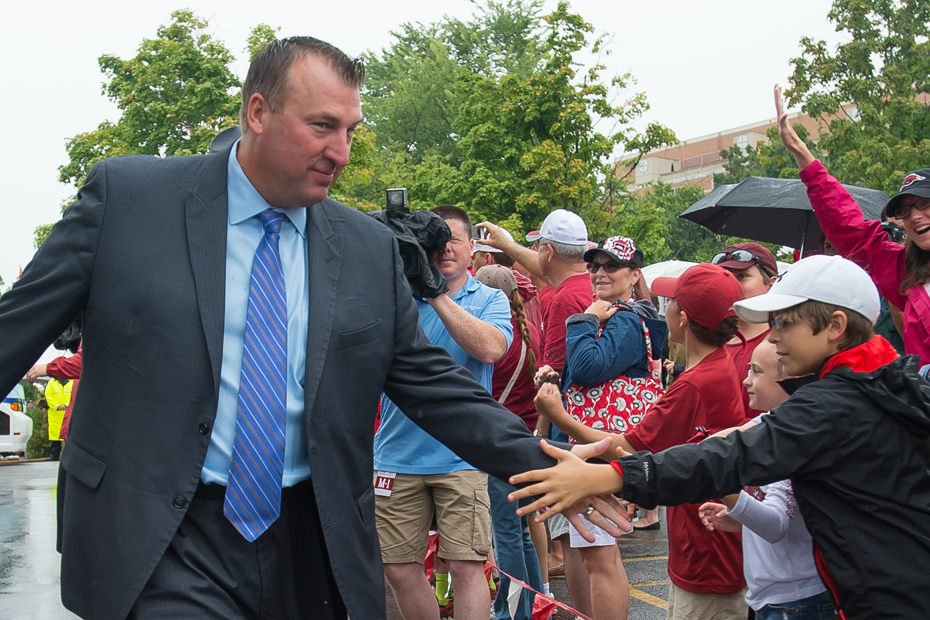 Hog Walk Scheduled at Texas Bowl
HOUSTON – The Arkansas football team will take part in the Hog Walk upon its arrival to NRG Stadium on Monday night, Dec. 29. The Hog Walk will take place on the west side of Blue Lot 18 at 5:45 p.m.
Bowl officials encourage fans to arrive on the west side of Blue Lot 18 by 5:30 p.m. so they can welcome the team to the stadium.
Please click here to view a map of where the Hog Walk will take place. It will begin at the red star near the bottom of the map.
Arkansas will travel to Houston to take on the Texas Longhorns in the AdvoCare V100 Texas Bowl. The SEC/BIG12 matchup will take place at NRG Stadium in Houston on Monday, Dec. 29 at 8 p.m. and will be nationally televised on ESPN.
Fans can find more information on the game at the Bowl Central page at www.arkrazor.com/bowl.
For more information on Arkansas football, follow @RazorbackFB on Twitter.