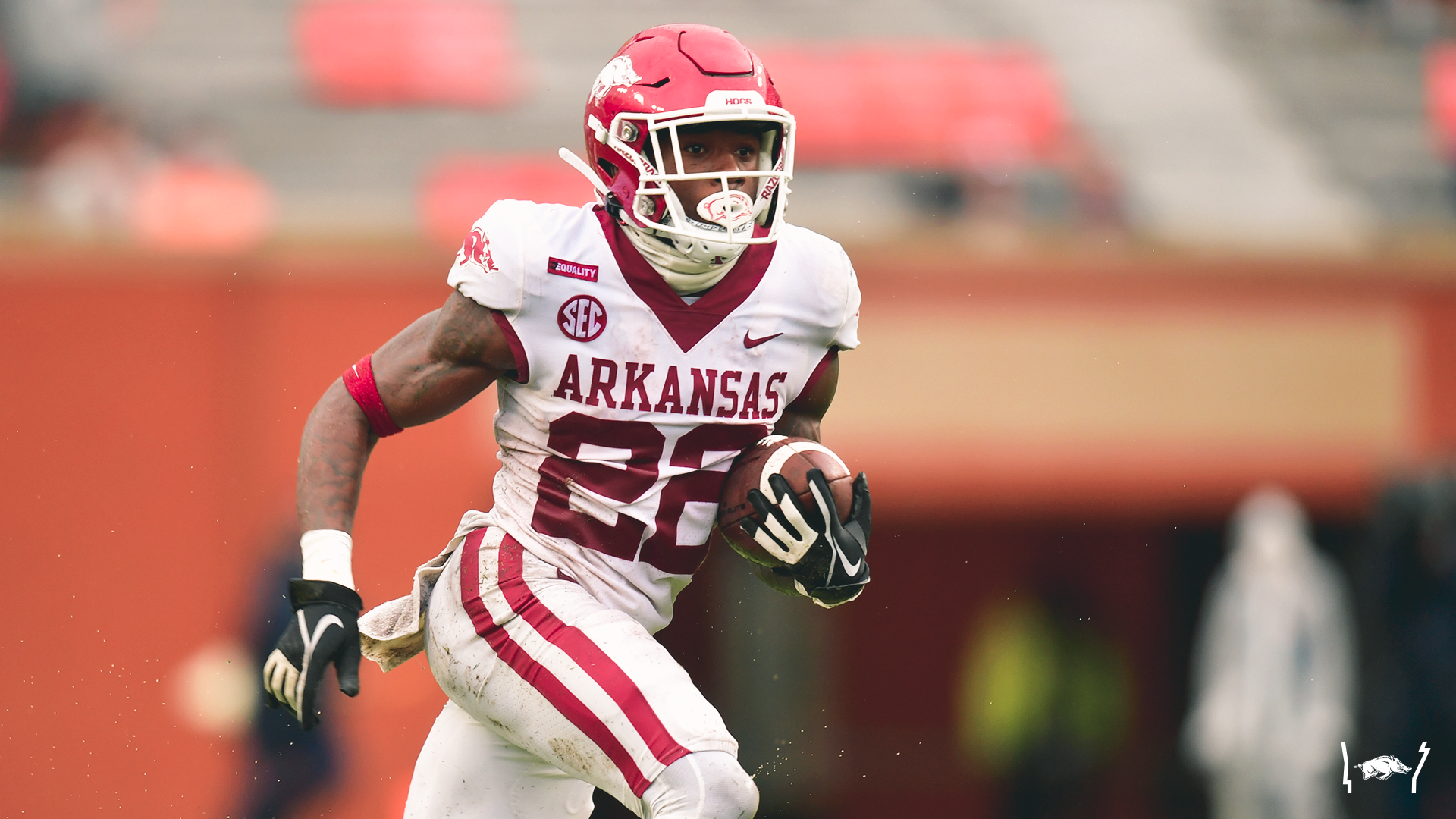 Gutsy Effort in 30-28 Loss at Auburn
AUBURN, Ala. — The Razorback football team came back from a 17-point first half deficit to take a late 28-27 lead but ultimately fell to the 13th-ranked Auburn Tigers 30-28.
Here's some of the game's key plays.
6:34, Q2: TOUCHDOWN, HOGS! Feleipe Franks to Mike Woods for six!
4:15, Q2: Franks takes a deep shot, and he connects with De'Vion Warren for 44 yards!
2:24, Q2: TOUCHDOWN, ARKANSAS! Franks delivers again, this time to Warren!
4:24, Q3: ANOTHER ONE! Franks throws his third touchdown of the day, this one to Trelon Smith!
11:52, Q4: IT'S GOOD! Hogs close the gap to just six points.
5:37, Q4: FRANKS. AGAIN. His fourth TD of the day, and his second to Warren!
0:31, Q4: Watch the controversial spike attempt from Auburn's Bo Nix that resulted in an intentional grounding penalty.