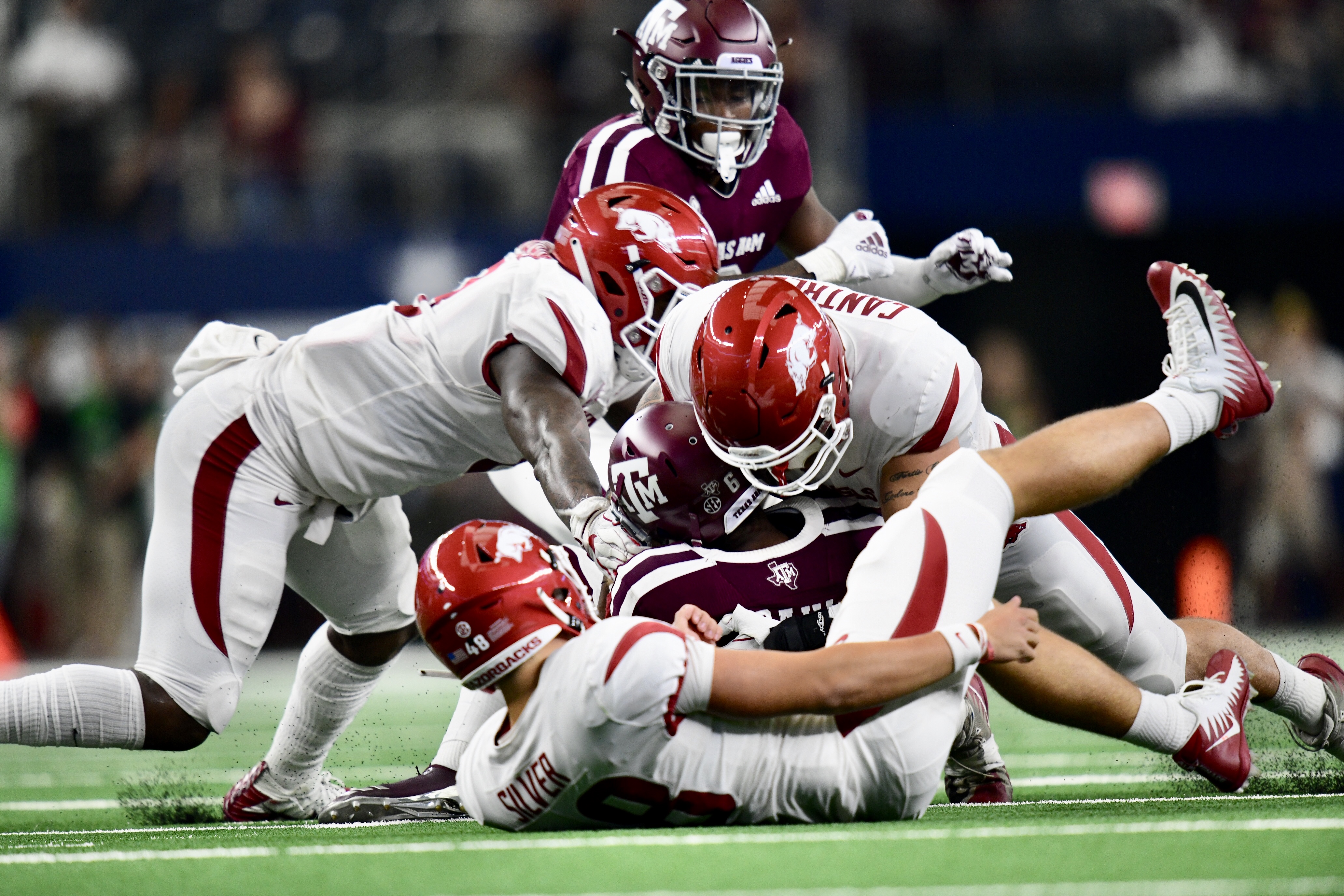 Arkansas Falls in Southwest Classic
DALLAS –  Despite another strong effort from the Razorback defense, a late turnover ended the Razorbacks fourth-quarter comeback attempt as Arkansas (1-4, 0-2 SEC) fell 17-24 to Texas A&M (3-2, 1-1 SEC) at AT&T Stadium in Dallas.
Big Plays
Texas A&M 14 – Arkansas 0
On 2nd and 5, Dre Greenlaw made his first interception of the season to give the Razorback offense field position in Aggie territory.
Texas A&M 17 – Arkansas 7
On 3rd and goal from inside the 1-yard line, Cole Kelly ran the ball for a touchdown to put Arkansas on the board.
Texas A&M 17 – Arkansas 7
Dre Greenlaw recorded his second interception of the game at the Texas A&M 23.
 Texas A&M 17 – Arkansas 10
Connor Limpert's 47-yard field goal to open the 3rd quarter put the Razorbacks within one touchdown of the Aggies.
 Texas A&M 24 – Arkansas 17
A 29-yard pass from Ty Storey gave Mike Woods his first touchdown of the season.
For more information on Arkansas football, including in-game updates, follow @RazorbackFB on twitter.