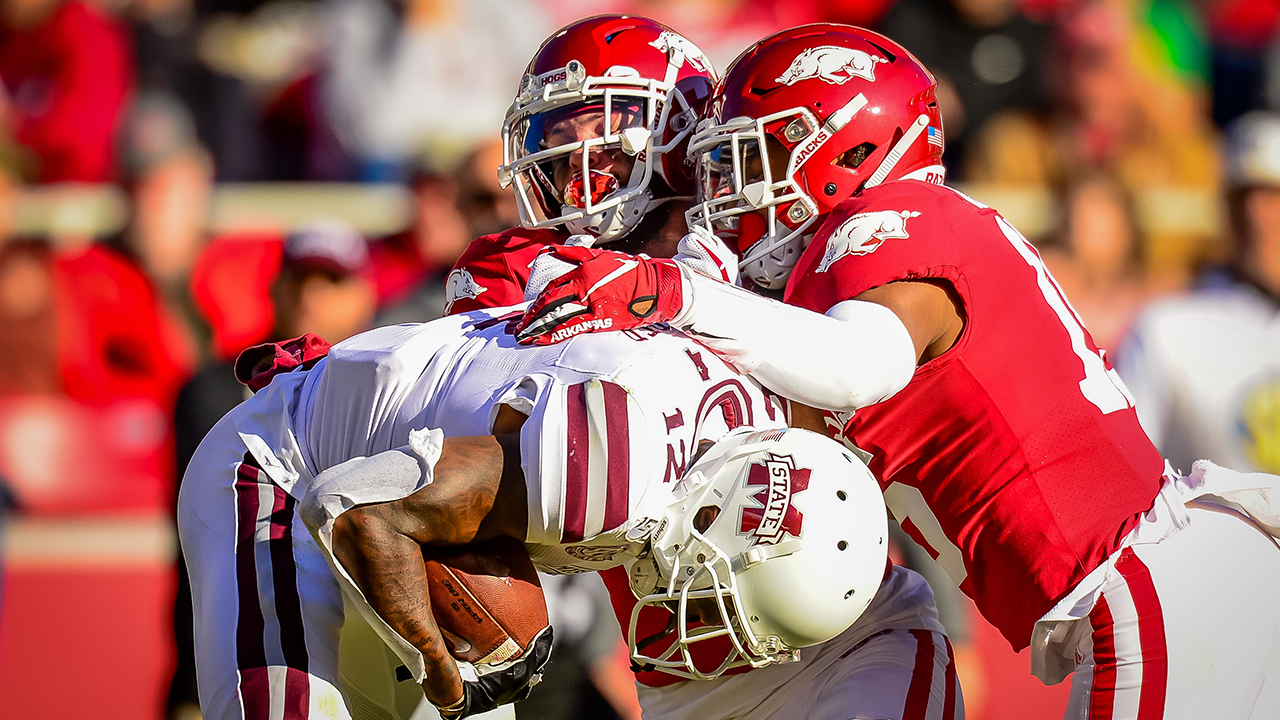 Hogs Fall to Mississippi State at Home
FAYETTEVILLE, Ark. — The Arkansas Razorbacks football team fell at home to Mississippi State on Saturday afternoon, 54-24.
Q1, 12:11 | Rakeem Boyd rips off a 22-yard run on Arkansas' opening offensive series.
Q2, 10:36 | Off to the races! Rakeem Boyd gets to the edge and takes it to the house from 52 yards out.
Q2, 6:03 | Jordan Silver recovers the muffed punt.
Q3, 4:09 | John Stephen Jones finds Mike Woods in the back of the endzone from 11 yards out.
Q4, 10:35 | KJ Jefferson goes deep for Trey Burks! 32 yards down the sideline.
Q4, 9:47 | KJ Jefferson keeps and scores!