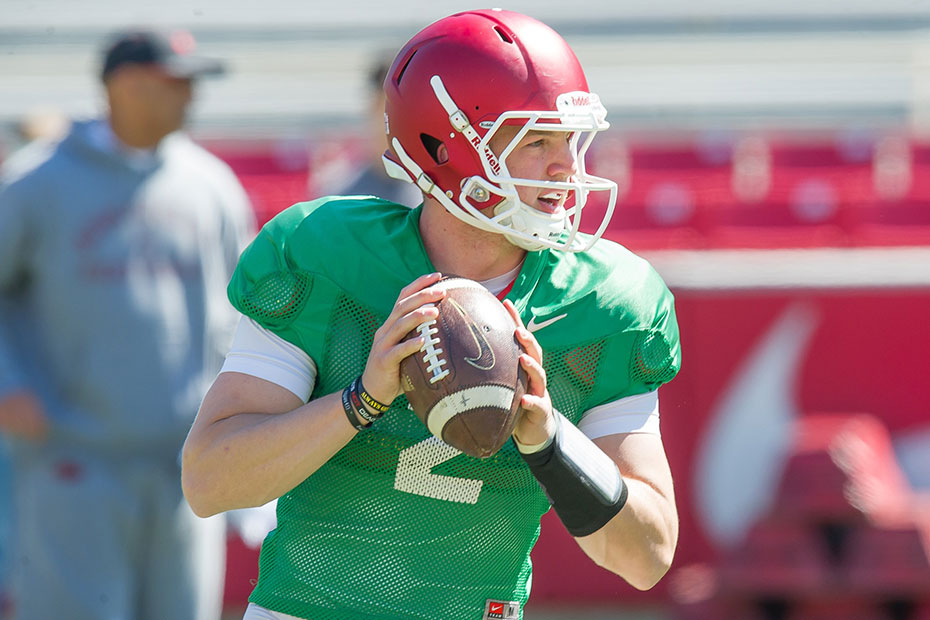 Hogs Hit The Field For Second Straight Day
FAYETTEVILLE, Ark. – The Arkansas football team practiced for the second-straight day and the fifth time during the spring Tuesday.
Practice was held indoors inside Walker Pavilion due to high winds. It was the second fully padded practice, and the team worked out for 21 periods. There was contact but the defense was not allowed to take players to the ground in an effort to prevent injuries and keep players fresh.
The Razorbacks continued their routine of individual, team and 7-on-7 drills during the first several periods. For the first time this spring, the team focused on short-yardage scenarios. Practice closed with game-like situations in which the ball was moved down the field with new down and distance.
The team will take tomorrow off and suit up again Thursday for the sixth of 15 spring practices.
Fans will have their first opportunity to watch the Razorbacks on Saturday inside Donald W. Reynolds Razorback Stadium. Gate 1 will open at 10:30 a.m., and the practice is scheduled to begin at 11 a.m.
Arkansas will play its annual Red-White Spring Game presented by Contour by Cox on Saturday, April 23. Kickoff is scheduled for 12 p.m., in Donald W. Reynolds Razorback Stadium. The event is free and open to the public.
For more information on Arkansas football, follow @RazorbackFB on Twitter.