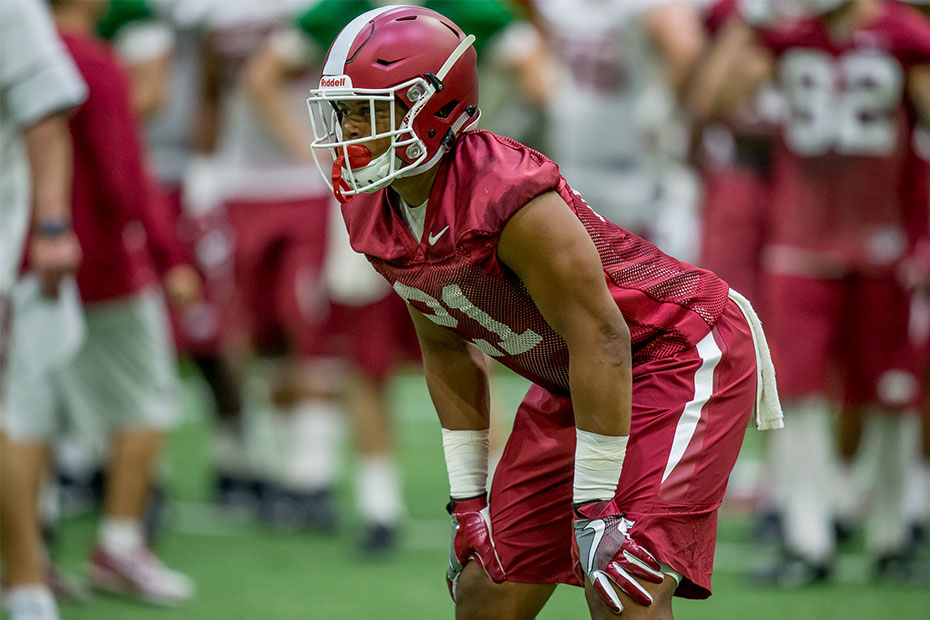 Hogs Turn Up Intensity On Day 2
FAYETTEVILLE, Ark. – Although it was in helmets and shorts with no pads or live tackling, Arkansas turned up the intensity Thursday, going through a fast-paced 23 period practice inside Walker Indoor Pavillion.
It was the Razorbacks' second of 15 spring practices leading up to the annual Red-White Spring Game on April 29. The team is set to practice in full pads Saturday for the first time.
After opening practice with special teams drills, the Razorbacks split up for individual drills with the wide receivers and defensive backs moving outdoors for 1-on-1s.
Thursday's practice also included 7-on-7 work and 11-on-11 team situations.
Coordinators Meet The Media