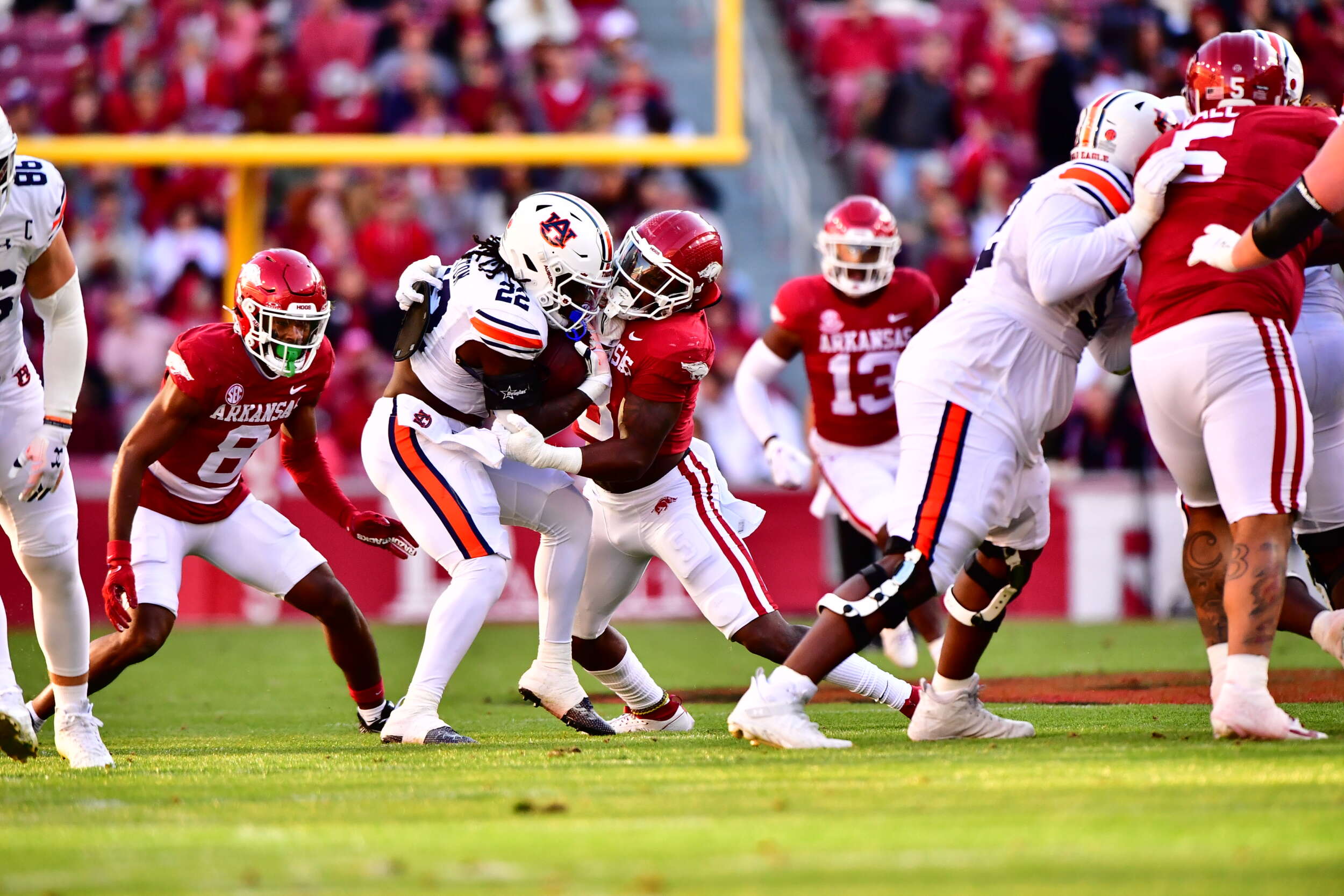 Arkansas Falls 48-10 to Auburn
Arkansas falls 48-10 at Donald W. Reynolds Razorback Stadium to the Auburn Tigers.
Hogs kickoff to begin the game
1Q 3:30, Arkansas Interception 0-21
McGlothern picks off Auburn gets the Hogs into the red zone with his return.
1Q 1:54, Arkansas Field Goal 3-21
Little converts on the 39-yard field goal to get the Hogs on the board.
Halftime: Hogs trail 27-3
4Q 14:48, Arkansas First Down 3-48
Criswell breaks off a 60-yard run to put the Hogs in the red zone.
4Q 14:35, Arkansas Touchdown 10-48
Criswell finds Teslaa in the back of the endzone for six.
4Q 9:26, Arkansas Interception
Braxton with the interception for the Hogs second forced turnover of the game.
Final: Hogs fall 48-10