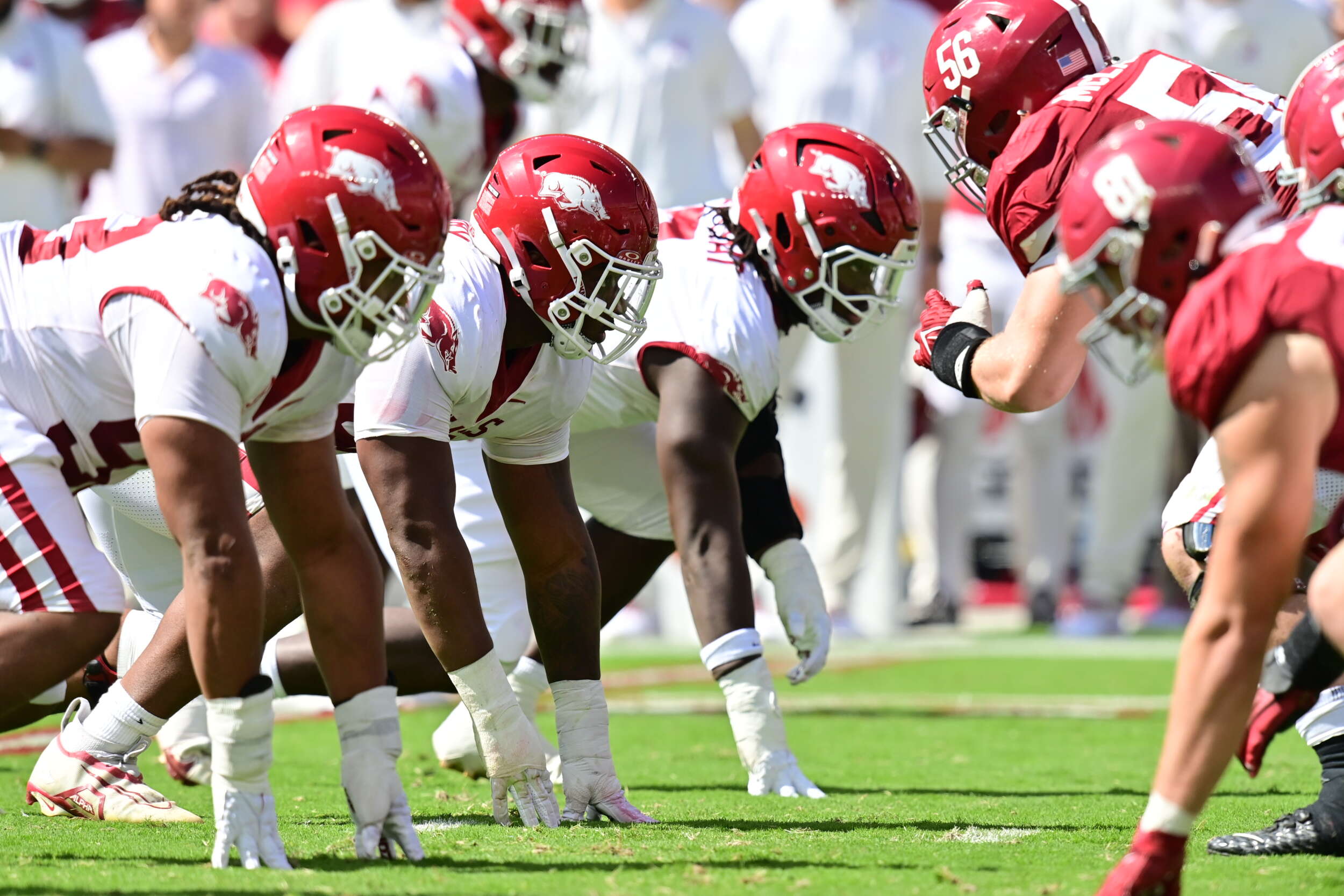 Arkansas Drops Road Game Versus Alabama, 24-21
Arkansas fell to the #11 Alabama Crimson Tide on the road by a score of 24-21.
Hogs receive the kickoff to begin the game
1Q 9:15, Arkansas Field Goal 3-0
Cam Little connects on the 55-yard field goal attempt, his fourth 50+ yard field goal of the season.
1Q 2:05, Arkansas Field Goal 6-0
Little connects on his second field goal of the day, this one from 49-yards.
Halftime: Hogs trail 21-6
3Q 2:11, Arkansas First Down 6-24
Jefferson breaks the tackles and runs for 22 yards into the red zone.
3Q :33, Touchdown Arkansas 13-24
Jefferson finds Sategna for his first career receiving touchdown.
4Q 14:59, Arkansas Sack 13-24
Jackson continues to add to his career day with 3.5 sacks.
4Q 12:08, Insane Jefferson Play 13-24
KJ Jefferson still lifts weights.
4Q 10:59, Touchdown Arkansas 21-24
Jefferson finds Dubinion for his second touchdown throw of the game.
Final, Hogs fall 24-21