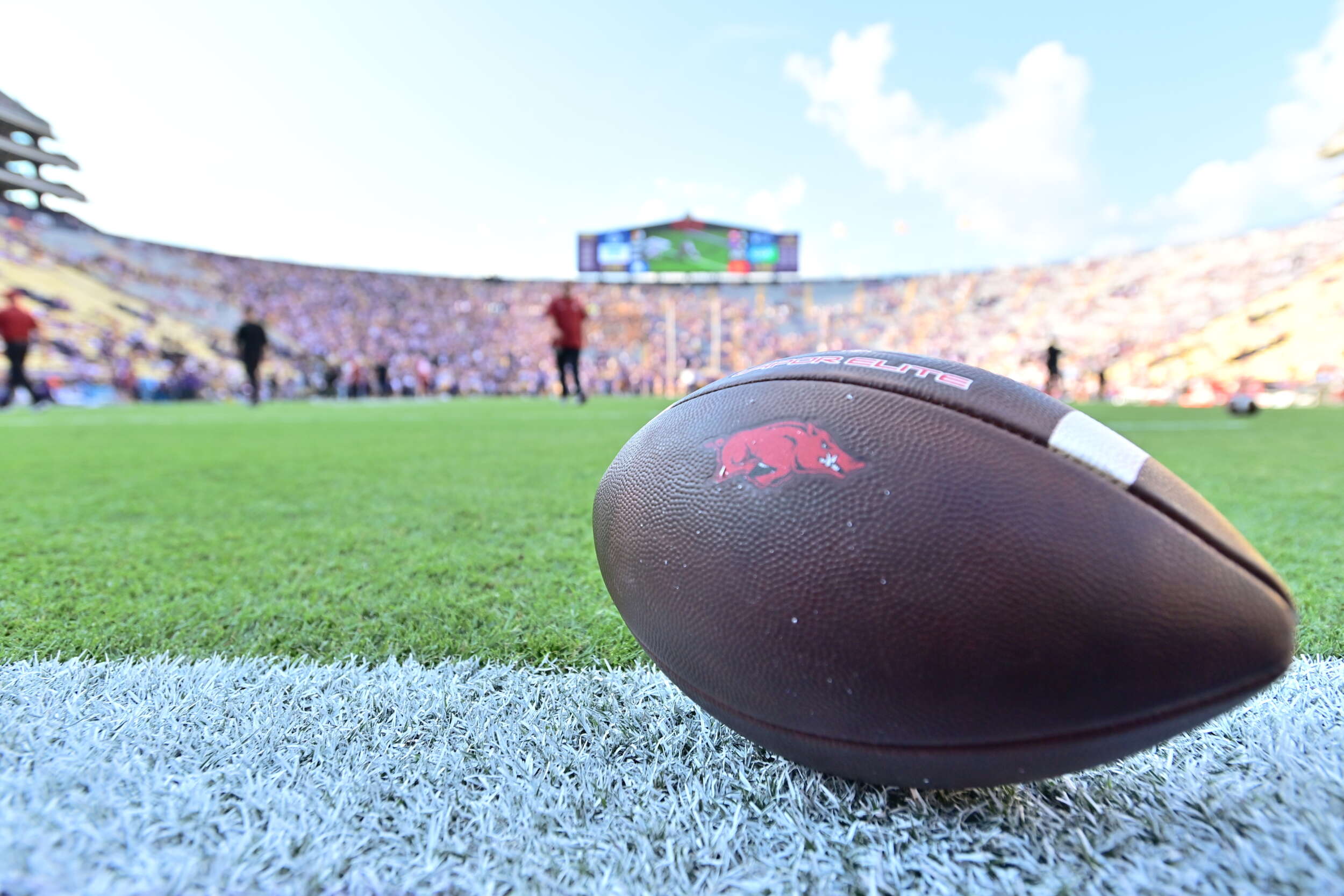 Arkansas Falls to LSU, 34-31
The Arkansas Razorbacks fell to LSU 34-31 on the road in Baton Rouge.
Hogs will receive the kickoff to begin the game
1Q 5:56, Field Goal Arkansas, 3-0
Cam Little connects on the 23-yard field goal to put the Hogs on the board first.
1Q 5:56 Interception Arkansas, 3-0
Dwight McGlothern secures the pick to force the first turnover of the game.
2Q 13:24 Field Goal Arkansas, 6-0
Cam Little makes a 23-yard field goal, his second of the game.
2Q 00:48 Touchdown Arkansas, 13-3
Broden catches his first touchdown as a Razorback in the back corner of the endzone.
Halftime, Hogs lead 13-10
3Q 14:00 Fourth Down Conversion 13-17
Max Fletcher runs for the first down on the fake field goal.
3Q 5:44 Field Goal Arkansas, 16-17
Cam Little connects on his third field goal of the night, this one from 40 yards.
4Q 14:11 Touchdown Arkansas, 24-24
Jefferson avoids the tackles and finds Hasz for a 59-yard touchdown. The Hogs get the two-point conversion to tie the game.
4Q 6:59 Touchdown Arkansas, 31-31
Jefferson finds Hasz for the second time tonight to tie up the game.
End game, Hogs fall 34-31