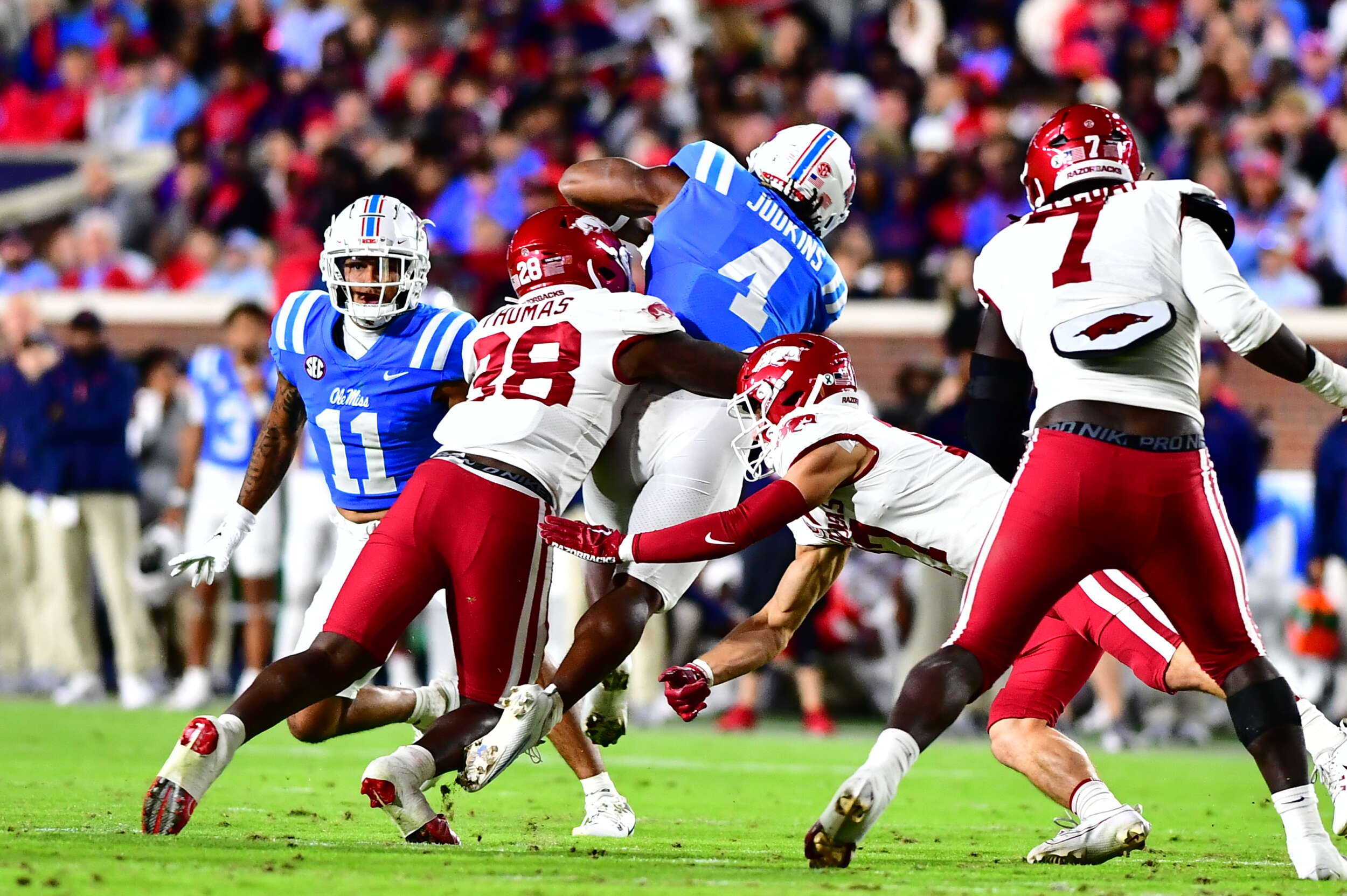 Arkansas Falls on the Road to Ole Miss, 27-20
Arkansas falls to Ole Miss, 27-20. All-time, the Hogs have a record of 38-29-1 against the Rebels.
Hogs will kickoff to begin the game
1Q 13:54, Arkansas Fourth Down Conversion
Jefferson finds Washington to convert the fourth and four.
1Q 6:08, Arkansas Touchdown 7-0
Jefferson finds Washington again, this time for the touchdown.
Halftime, Hogs trail 17-7
3Q 10:07 Arkansas Field Goal, 10-17
Cam Little connects on a career-long 56-yard field goal.
3Q 7:58 Arkansas Fourth Down Stop
Chavis with the sack to force the turnover on downs for the Hogs.
3Q 7:58 Arkansas Field Goal, 13-17
Little converts his second field goal of the game.
4Q 13:11 Arkansas Touchdown, 20-17
Jefferson finds Washington for their second touchdown connection of the night.
Final, Hogs fall 27-20