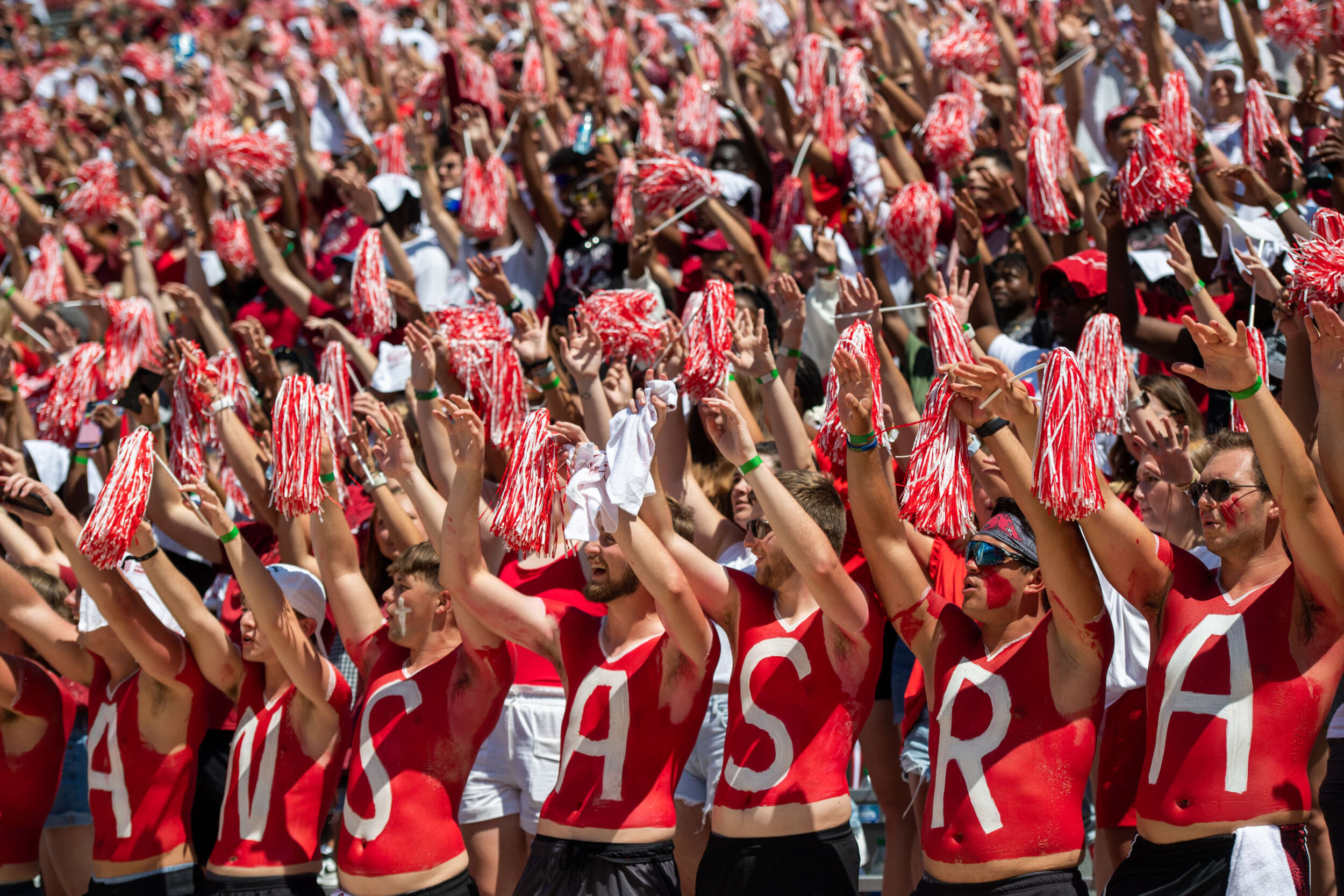 Hogs vs. Alabama Gameday Info
#20 Arkansas takes on #2 Alabama this Saturday at 2:30pm! Be sure to download your tickets before the game. It's a RED OUT No matter where your seats are on Saturday, be sure to wear RED.
Download your mobile tickets BEFORE arriving at the stadium. This will minimize any network or data issues with accessing your tickets.
30-45 minutes before kickoff is always the busiest time at gates.Arriving a tad bit earlier and entering the stadium before this time will allow for a shorter line-waiting experience.
The suggested gate listed on your ticket, is merely a suggestion, not a requirement. Fans may enter through most gates. Please see the chart below for some additional gates that may offer shorter lines on gameday.
Metal detectors are in place at every stadium gate. Fans do not need to empty anything out of their pockets.
Have questions or issues? Fans can text our HOGSpitality help line at 479-575-3313 (text only) for a quick response to a question or an issue beginning on Thursdays of a game week.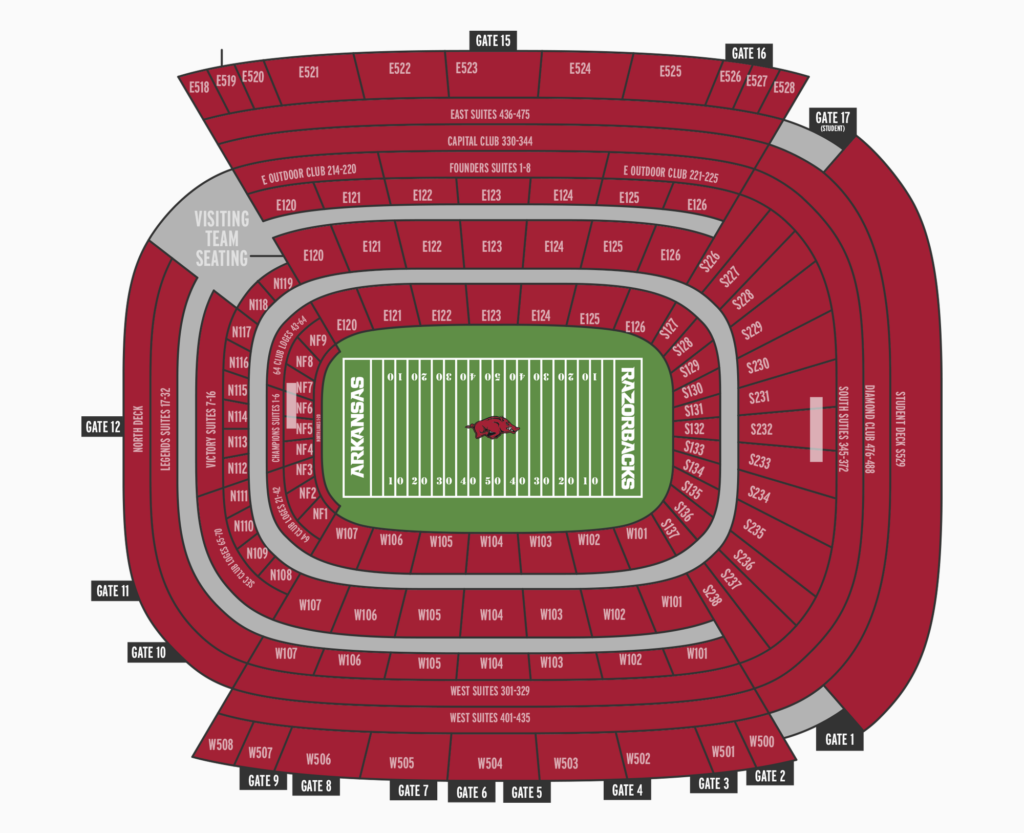 Weekend Schedule of Events
Friday
6:00 pm – Baseball Fall Classic
8:00 pm – Red Glow at Razorback Stadium
8:00 pm – Rep Rally at the Greek Theatre
Saturday
All day – Wear Red
6:30 am – Parking Lots open
10:30 am – Shuttles begin
10:30 am – Ticket office phone lines open (479-575-5151)
10:30 am – HogTown opens
Noon – Pep Rally in Lot 44
12:15 pm – Hog Walk
1:00 pm – Public gates open
2:00 pm – Pregame begins
2:20 pm – United States Air Force Flyover
2:30 pm – Kickoff
---
Arriving at Donald W. Reynolds Razorback Stadium
Additional Frequently Asked Questions & Gameday Policies