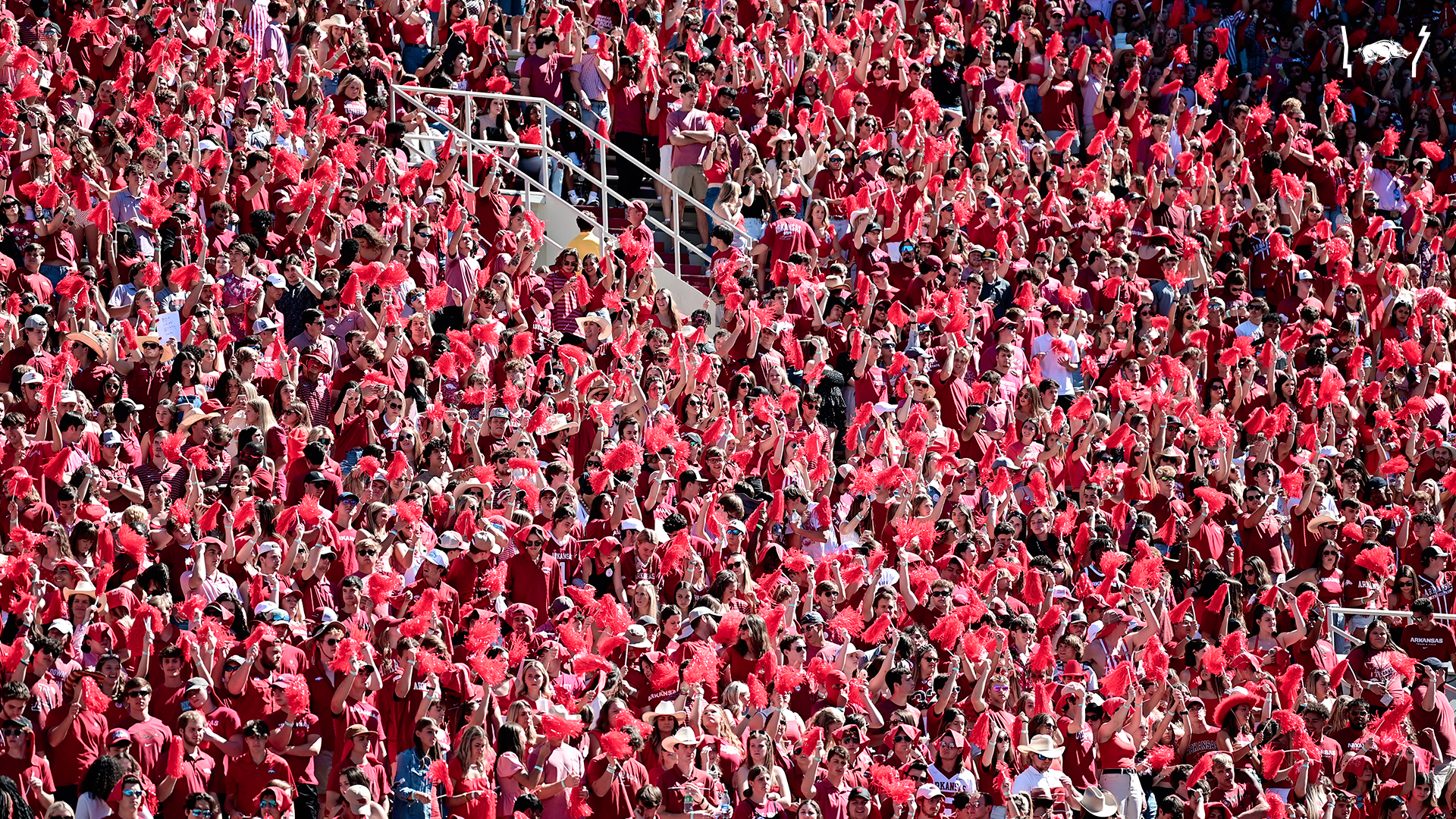 Hogs Fall to No. 2 Alabama, 49-26
The Arkansas Razorbacks fall to the No. 2 Alabama Crimson Tide, 49-26, at Donald W. Reynolds Razorback Stadium. Up next, the Hogs head on the road to face Mississippi State at 11am on Saturday, October 8th on SEC Network.
1Q – McGlothern Interception
Defense responds in the red zone, as Dwight McGlothern snags his third interception of the season for the Hogs.
2Q – Sanders Sack
Drew Sanders gets in the backfield to stop the Alabama drive. Crimson Tide would miss a field goal on fourth down.
2Q – Landers First Down
Jefferson finds Landers for 20 yards to move the sticks past the 50.
2Q – Sanders Into the Red Zone
Rocket Sanders surges forward for 26 yards to move the Razorbacks into the red zone.
2Q, 00:21 – Touchdown Arkansas
Jefferson finds Ketron Jackson Jr. in the end zone for the touchdown before halftime.
3Q – Knox Finds Space
Jefferson finds Trey Knox for 36 yards to fight their way into the offensive half.
3Q – Sanders Fights for the First
Sanders bullies his way 16 yards to earn the first down in the red zone.
3Q, 7:47 – Touchdown Arkansas
AJ Green finds a lot of green in front of him as he rushes 13 yards for the touchdown.
3Q – Onside Kick Recovered
Jake Bates recovers the onside kick to keep the ball with the Hogs!
3Q – Little Field Goal
Cam Little converts the 22 yard field goal to make the Razorback run 17-0.
3Q, 00:19 – Touchdown Arkansas
Hogs capitalize on good field position, as Sanders rushes three yards into the end zone for six.