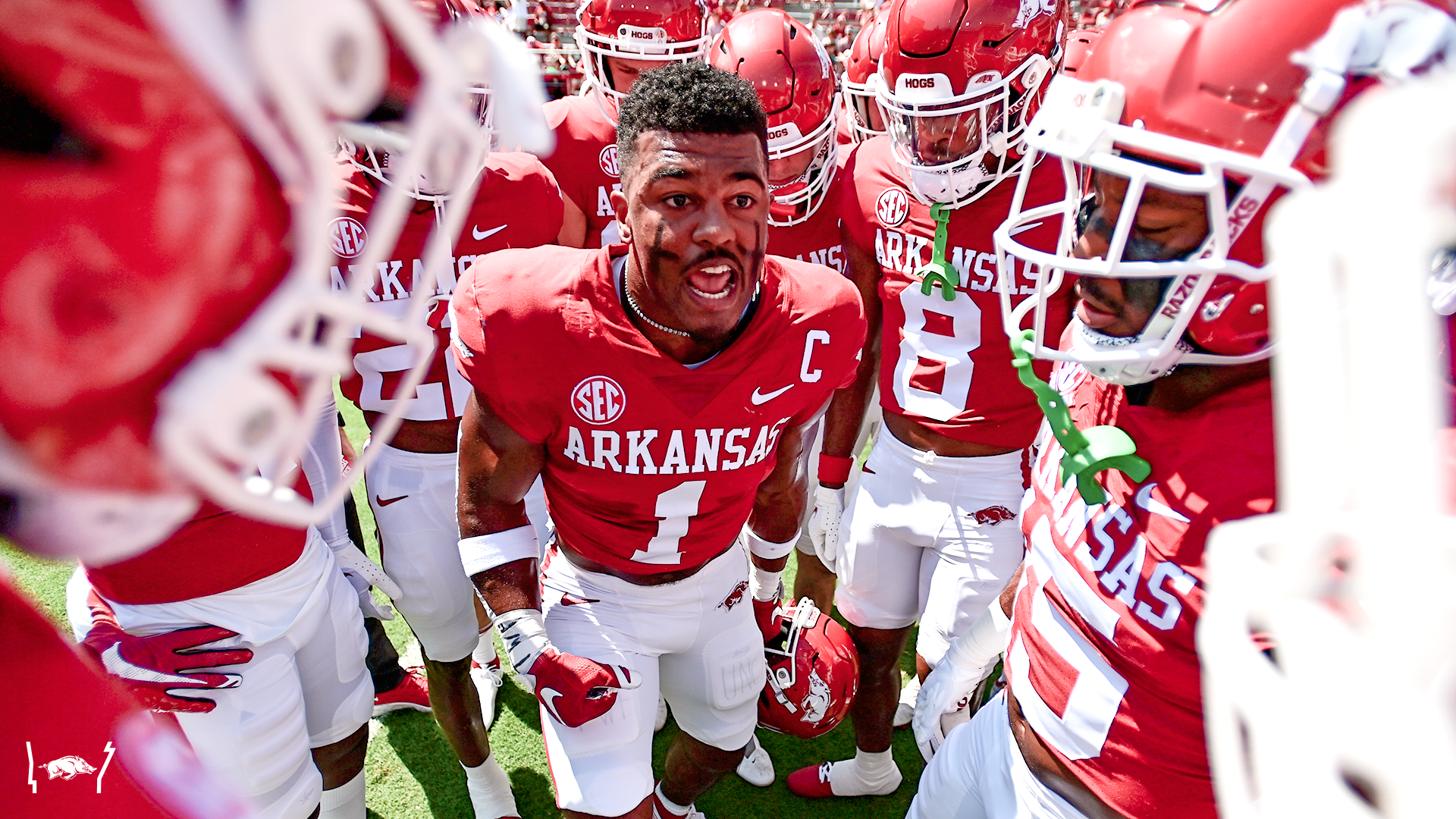 Hogs Defeat Cincinnati, 31-24, to Open 2022 Season
The Arkansas Razorbacks opened up the 2022 season with a 31-24 win over the #23 Cincinnati Bearcats. Up next, the Hogs host South Carolina at Donald W. Reynolds Razorback Stadium.
1Q – 7:13 McGlothern Interception
Let's welcome Dwight McGlothern to Arkansas! His first interception as a Razorback gets the home team back on offense.
1Q – 6:18 Touchdown Arkansas
KJ Jefferson rushes 15 yards to the end zone for the first Hogs touchdown of the 2022 season.
2Q – 6:24 Sanders Sack
Drew Sanders earned his first sack as a Razorback, taking down the quarterback for a six yard loss on third down.
2Q – 00:20 Sanders Into the Red Zone
Rocket Sanders breaks off a 37 yard run on third down to get the Hogs in scoring position before the half.
2Q – 00:17 Touchdown Arkansas
KJ JEFFERSON LOOKING WITH THE JUMP PASS TO TREY KNOX FOR SIX
3Q – 9:55 Dubinion Breaks Free
Jefferson finds Rashod Dubinion in the flat and the running back breaks out for 29 yards on the play.
3Q – 8:00 Touchdown Arkansas
Jadon Haselwood snags his first touchdown as a Hog!
3Q – 1:28 Little Field Goal
Cam Little's first field goal of the season is good from 32 yards.
4Q – 9:52 Domineck Forces Fumble
Jordan Domineck with the sack, forced fumble, AND recovery.
4Q – 9:26 Touchdown Arkansas
Trey Knox back in the end zone, this time with a 32 yard reception.