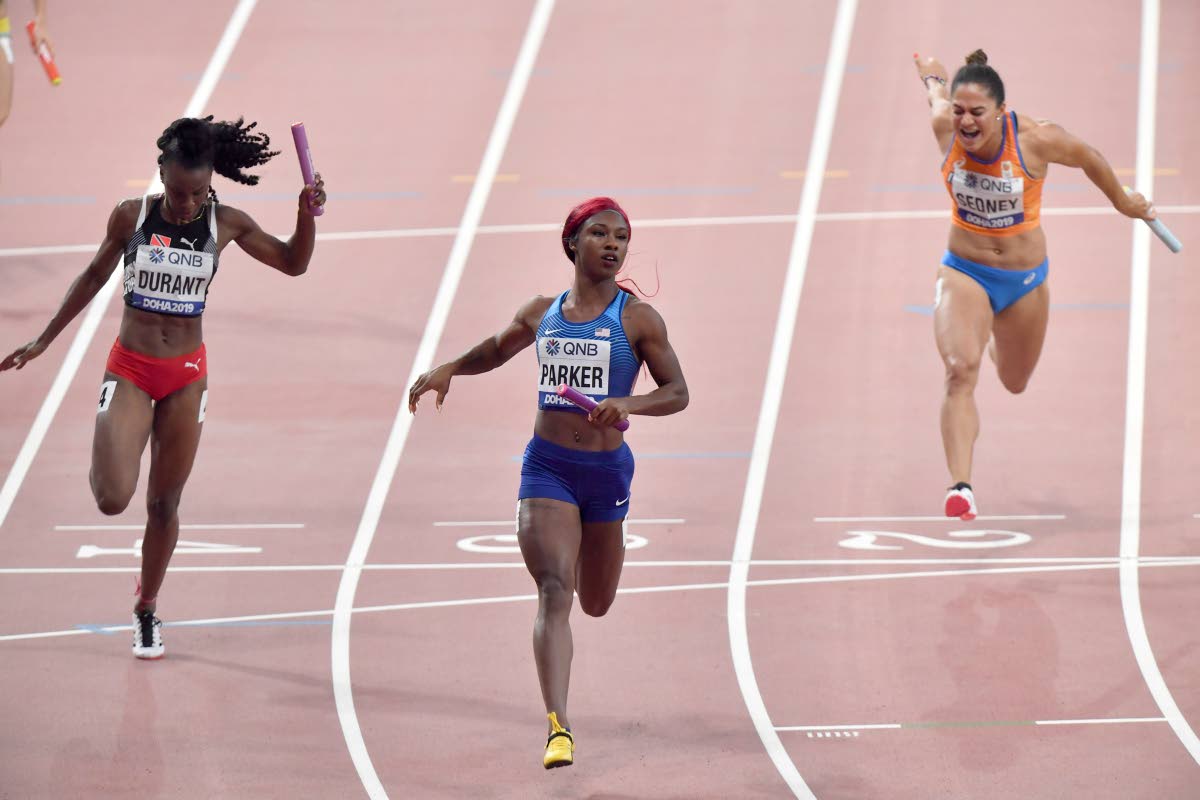 IAAF Day 9 – Parker Strikes Bronze, Brown Advances in 100mH
DOHA, Qatar – Former Razorback Kiara Parker will return to the states with a bronze medal after running the anchor leg of the Team USA 4×100-meter relay at Khalifa Stadium Saturday night.
Parker, who ran in the prelims of the event Friday night, returned to take the track for the final of the women's 4×100-meter relay. Team USA's  Dezerea Bryant, Teahna Daniels, Morolake Akinosun and Parker posted a season-best time of 42.10 en route to a bronze medal. This is the first medal for Parker at an IAAF World Championships meet.
Arkansas school record holder and multi-time All-American Janeek Brown made her World Championships debut Saturday afternoon in the first round of the women's 100-meter hurdles.
Brown, representing Jamacia, ran 12.61Q finishing second in her heat and fifth overall after the preliminary round. Brown will return for action in the semifinal and final Sunday at 11:02 a.m. with the final scheduled for 12:50 p.m.
For more information on Arkansas track and field including in-meet updates, follow @RazorbackTF on Twitter.